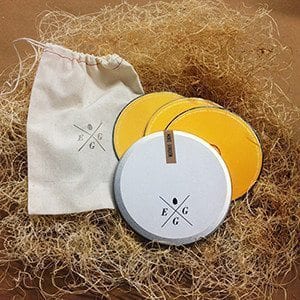 After becoming a Phan-favorite in a short amount of time, the intimate show with Mike Gordon and his band at The Egg in Albany, N.Y. will be released as a 3-CD set and a free MP3 download; Simply titled The Egg.  The December 2011 show produced remarkable acoustics in which the entire band drew energy that night so it's no surprise this show was picked by Gordon for release.
For a full review of the show please check out Pete Mason's article Here.
You can get the free MP3 download at LivePhish.com. The 3-CD set is available as a very limited physical run, with deluxe packaging that includes a custom round tin with three discs tucked away inside a custom Egg cotton stash bag. It is available for pre-order now exclusively at Phish Dry Goods and Mike's online store and available for shipping by April 30th 2013. It will not be available in stores.
The show features originals from Mike's catalog, including "Horizon Line", "Only A Dream", "Voices", and "Hap Nappy". Phish fans will recognize "Sugar Shack" and "Suzy Greenberg", which included The Dude Of Life on vocals. To round out "The Egg", three tracks were selected  from Mike's March 26, 2011 show at Higher Ground in Burlington, VT, including an extended version of "Mound".
The Egg track listing:
Disc 1
1. Horizon Line
2. Only A Dream
3. I'm Deranged >
4. The Way It Goes
5. Just A Rose >
6. Voices
Disc 2
1. River Niger
2. Don't Do It
3. Horizon Line
4. Funky Bitch
5. Sugar Shack
6. Hand In My Pocket
7. Dig Further Down
8. Crumblin' Bones
Disc 3
1. Skin It Back >
2. Hap Nappy
3. Won't Get Fooled Again
4. Suzy Greenberg
5. Filler: Mound (3/26/2011 Burlington, VT)
6. Filler: Got Away (3/26/2011 Burlington, VT)
7. Filler: Black Tambourine (3/26/2011 Burlington, VT)
The Dude of Life on vocals for "Suzy Greenberg"
Recorded by Rachel Bischoff
Mixed by Jon Altschiller
Assisted by Danielle Warman
Mastered by Jonathan Russell
Technical Assistance by Kevin Shapiro
Package/Design by Julia Mordaunt