The latest evidence that musicians can make great writers is illustrated in Bill Janovitz's LEON RUSSELL: The Master of Space and Time's Journey Through Rock & Roll History (Hachette Books).  Janovitz made 10 albums with the alt.rock stalwarts, Buffalo Tom, and four solos while also carving out a career writing about music. He did this in articles for the likes of Esquire and The Observer and in books including the 33 1/3 series' The Rolling Stones: Exile on Main Street and Rocks Off: 50 Tracks That Tell the Story of the Rolling Stones.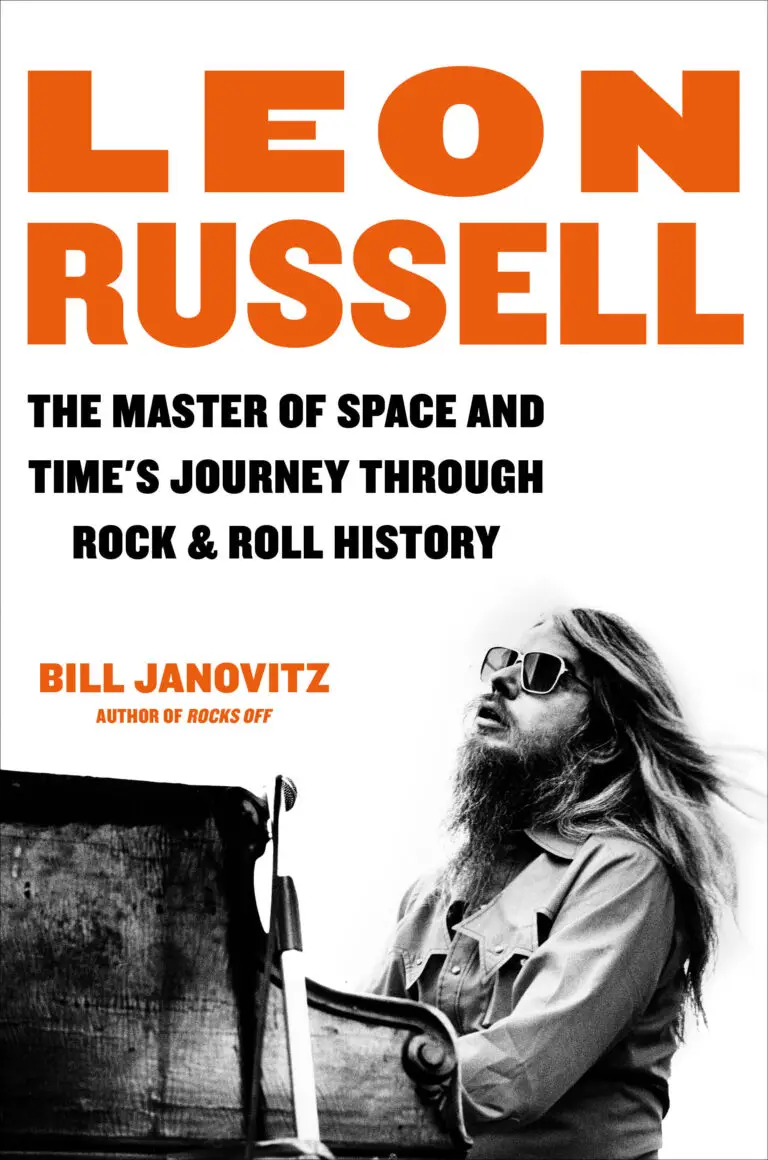 But Janovitz' exhaustively captivating profile of Russell, one of rock's most Zelig-like and complicated figures, is something else altogether. It's a delicious masterwork of research and insights that could only come from a musician – someone who has tread the up-and-downs of a life as a professional musician, someone who has absorbed the many genres of American music where Russell not only ventured but repeatedly innovated.  
With the blessing of Russell's estate, Janovitz conducted interviews with 130 of Leon's musical collaborators and bystanders to the Golden Age of Rock-N-Roll's moments of true creativity and debauched excess.  There are Leon's chops-gathering years in Tulsa and on the road with Jerry Lee Lewis, his days as a session man playing on classics for everyone from The Beach Boys and The Byrds to The Ronettes and Gary Lewis and the Playboys, his catalyst roles with Delaney and Bonnie, Joe Cocker's Mad Dogs and Englishman and George Harrison's Concert for Bangladesh.  There's his time as a hitmaker and, even more lasting, a writer of much-covered classics like "A Song for You" and "This Masquerade."  There's his latter shift to country music, his slide into financial and creative doldrums beginning in the '80s and his return in his final chapter under the patronage of a mega-star who idolized him above all, Elton John.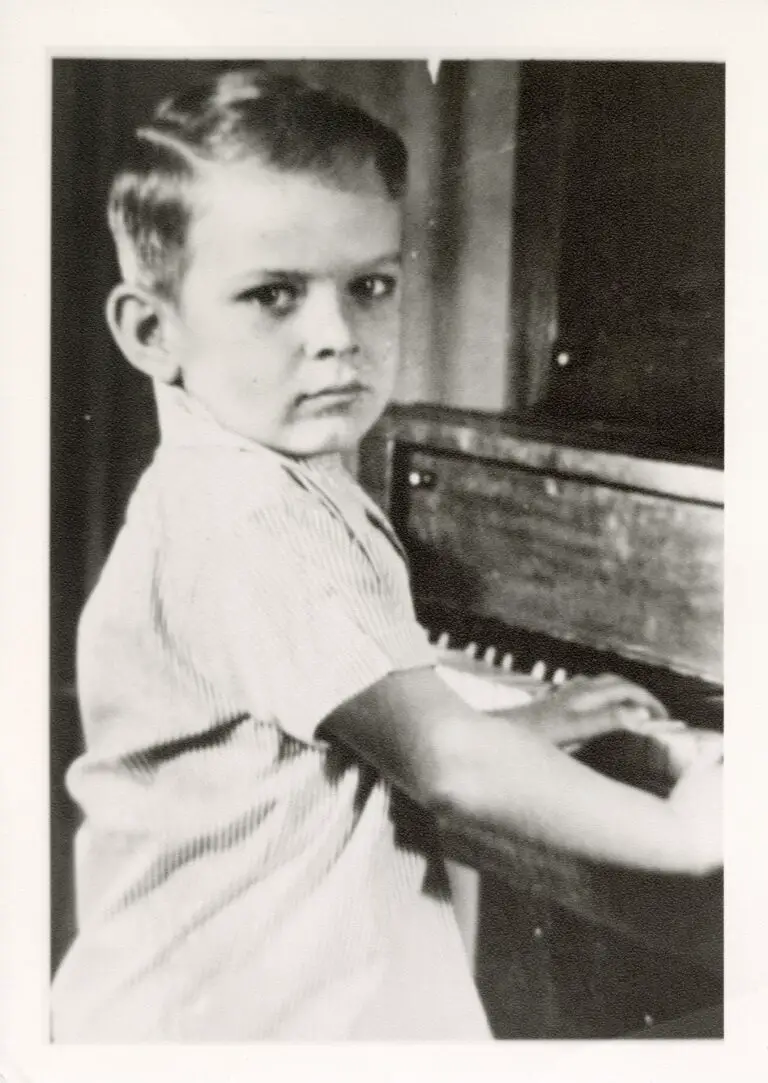 Janovitz' book also looks and put into context Russell's struggles with illnesses, physical and mental, addiction, stage fright, bipolar disorder and much more. 
In 530-plus pages and 41 chapters, Janovitz does music-lovers a great service by reminding us of the extraordinary talents and contributions of Russell – a man who is revered by generations of star music-makers, but who is getting a bit lost in the sands of time in the mind of the general public.  Here are some of his thoughts on Russell and his journey to bring Leon's remarkable story to life.  
With the amazing list of stars he collaborated with, the many classic songs he wrote and records he played on, do you think Russell is still a somewhat undervalued commodity in the annals of rock music?
I don't think he is undervalued among those who are aware of who he is. His legacy was obscured due in large part to his own decisions, but also due to the ephemeral attention spans of the music business and trends. He refused to deal with it all pretty music after 1980.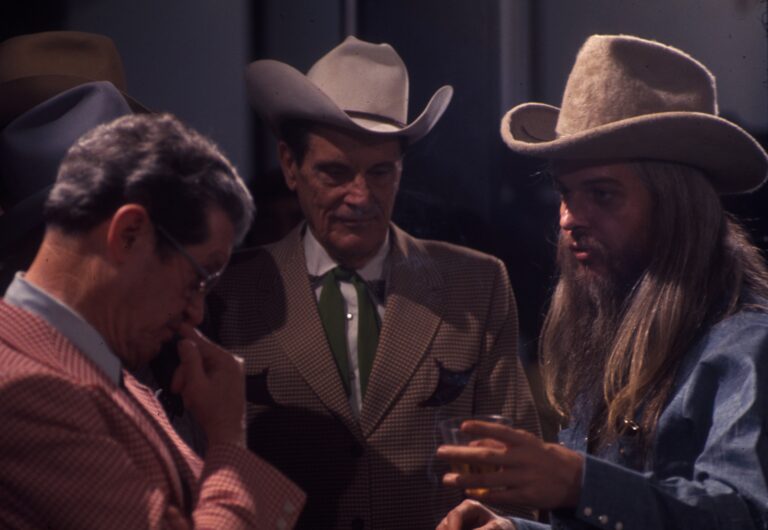 What was "the Tulsa Sound" and the role Russell played in developing it and then, later, when he resettled back in his native Oklahoma to create a home for Shelter Records?  And how did his witnessing a performance by Jerry Lee Lewis help shape his career?
There really isn't a "Tulsa Sound." But the mix of rock & roll, R&B, gospel, blues, country, swinging drums, etc. were all important to the musicians coming out of Tulsa in the '60s. In that way, it is not much different than the Memphis area. But J.J. Cale is a lot different than Leon Russell, and both are very different than David Gates, e.g.
Playing in a teenage band backing Jerry Lee Lewis on a short tour in 1959-60 was the most galvanizing event in Leon's journey to becoming a professional musician. Lewis was a hero of his as a pianist, but Leon also learned showmanship from Lewis.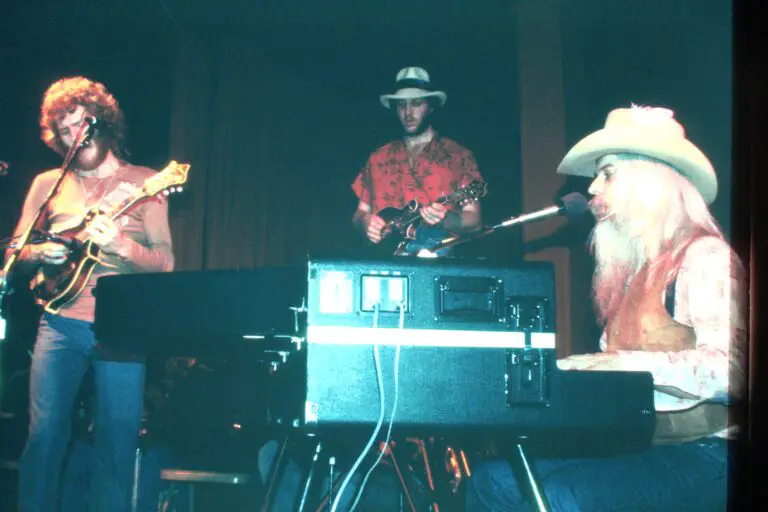 Russell was an important member of "The Wrecking Crew," the corps of studio musicians who played on seemingly most hits coming out of Los Angeles in the '60s.  What were some of the rock classics, and unlikely novelty tunes, he played on during this era?
So many, this list is just a sampling of some of the hits he played on in his pre-star session days:
"Mr. Tambourine Man" – The Byrds
"Be My Baby" – The Ronettes
"Da Doo Ron Ron" – The Crystals
"California Girls," "Don't Worry Baby," "Help Me, Rhonda," and "Little Old Lady From Pasadena" – The Beach Boys
"The Ventures Play Telstar" – The Ventures
"This Diamond Ring" – Gary Lewis and the Playboys
Whipped Cream and Other Delights LP – Herb Alpert and the Tijuana Brass
Leon's home/studio in Los Angeles, Skyhill, was a real locus of rock-n-roll creativity and err, debauchery during the classic rock era.  Tell us a little about what went on there and who was a party to this insanity?
They called it the "Home for Unwed Musicians." They recorded around the clock. Leon often had no idea certain people were even living there. But aside from his own Tulsa crew, Bobby Keys, Levon Helm, Pat Boone, Glen Campbell, Eric Clapton, Rita Coolidge, Dean Torrance, Boyce and Hart, Joe Cocker, Steve Cropper, Buddy Miles, Duck Dunn, Jerry Lewis, and other notable figures either passed through or stayed for longer stints, working or just hanging out. It was so out of control there at times that Leon went to crash elsewhere, generally with a girlfriend, though he had another apartment at some point.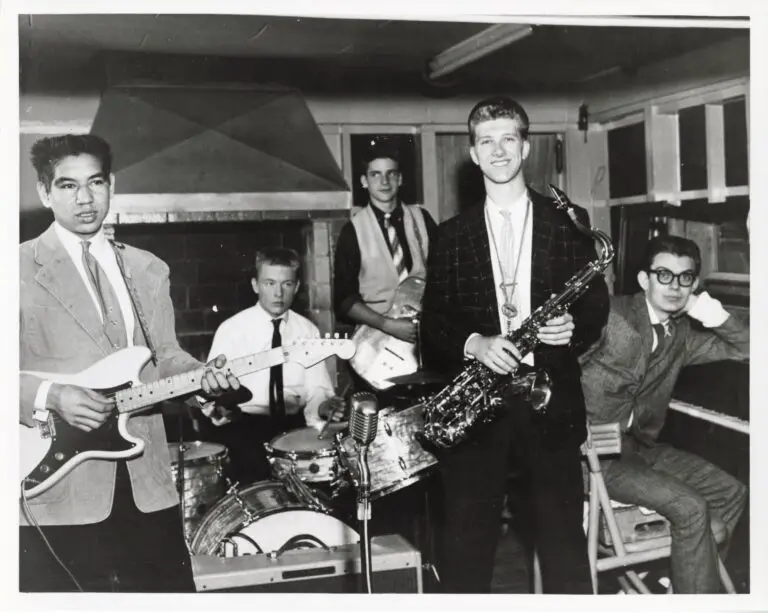 Russell became rich and famous inspired by Black art forms like gospel and blues, but seemed a bit oblivious to racism, even refusing to defend his African-American backup singer wife Mary McCreary when she faced abuse from audiences.  Why didn't he take a stand?
I take umbrage with the terms "refused," and "oblivious." I certainly did not use those words in such contexts. As for the influence of different kinds of music, it is a continuum for all musicians, no matter what cultural background. It does not exist in a vacuum.
Gospel, for example, is informed by white and Black people. Leon was decrying racism in his earliest interviews (see The Rolling Stone 1970 Ben Fong-Torres interview quoted in my book, e.g.). He also integrated bands as soon as he could form them. And he married a Black woman and had Black kids.
While there were virulent racists who shouted epithets and did worse at his shows, I think he felt he shouldn't give oxygen to that particular flame; don't feed the trolls, as it were. As the Black singer in his band Maxayne Lewis said, he thought the music and the band spoke for itself. He certainly did not "refuse to defend" his wife. This is not to downplay the effect of such hatred on Mary or any of the Black artists Leon worked with. But Leon wasn't someone to get into a physical altercation with rednecks.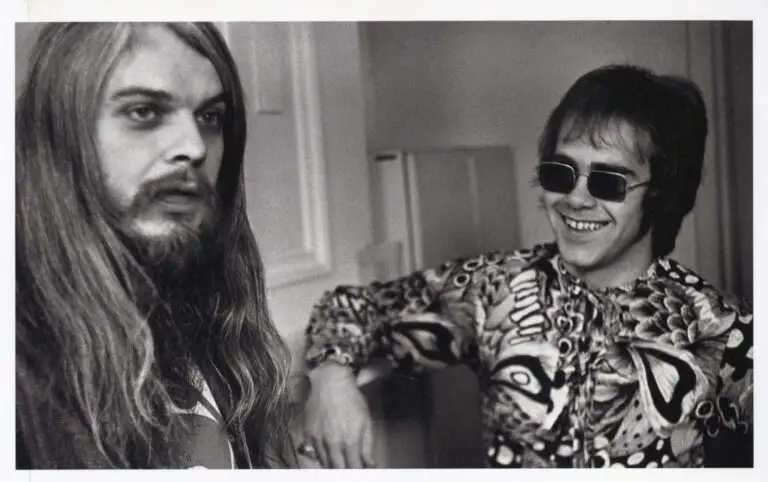 What role did Leon play in transforming Willie Nelson from the clean-cut songwriter to the original hippie-looking outlaw of country music?
He was the primary influence on Willie changing his look and outreach to the rock & roll audience.
What role did his lifelong battle with his many illnesses, both physical and mental, play in his career and personal life?
It was obviously a struggle, as detailed in the book. Depression would sideline him for months sometimes. As for his partial paralysis on the right side resulting from a birth injury, it was a challenge that he met by devising his own style to overcome it.
His relationship with singer Rita Coolidge offered a look at his insecurities and obsessions.  Tell us a little about their time together and, something I saw in an early review of your book, his insistence on getting a monkey when she did want to have his child.
I don't draw a line in the book connecting the lack of a child and a pet monkey that he got for her birthday. But Rita painted a portrait of Leon as a bipolar personality, "Mr. Entertainment" one moment, an a dark brooding person at another. Like a few other women to follow, she felt she did not fit into Leon's lifestyle during the late-1960s.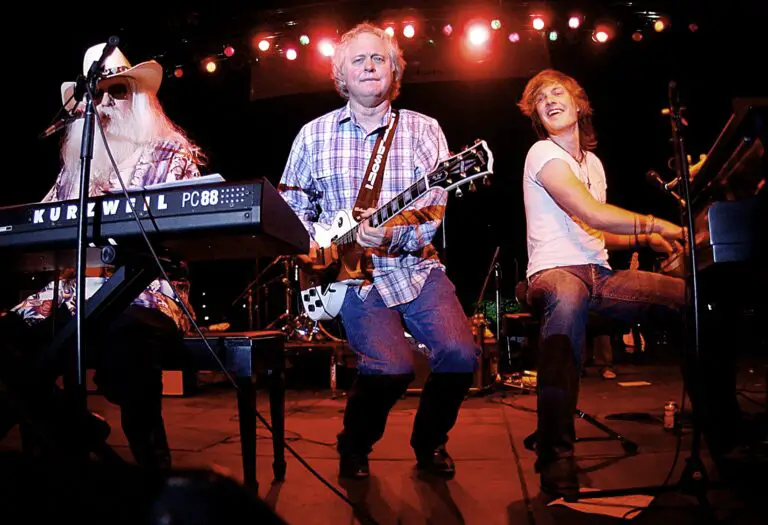 You write that Leon was a central figure in both George Harrison's Concert for Bangladesh and Joe Cocker's career-making Mad Dogs and Englishmen Tour.  What was the scope of his involvement in these events?  And how do you think an artist like Leon, who you say suffered from massive stage fright and paranoia, could deal with this kind of spotlight?
Leon was the one who put together the Mad Dogs and Englishmen band, chose the repertoire (along with Cocker), arranged the songs and the show itself, played piano and guitar, and sang some songs. He was the bandleader. Joe was the star of the show, but it was essentially Leon's band. He also helped out to gather the band for Harrison for the first major rock music charity concert, the Concert for Bangladesh. Yes, for both shows, Leon adopted his rock-star-preacher persona, a larger-than-life act to overcome his naturally taciturn personality. He really did have to overcome stage fright.
Elton John was one of the musicians most inspired by Leon. Tell us about Leon's impact on Elton and Elton's role in reviving Leon's artist and financial fortune is his later life?
Elton told me that Leon was his idol, "everything I wanted to be as a piano player." Leon took him out on the road to open shows for Leon and his band in 1970-71. Elton repaid that debt and went well beyond that by bringing Leon back to the public spotlight, making the hit record The Union together and lobbying to get Leon into the Rock & Roll Hall of Fame.
Your book received advanced raves from a wide range of musicians.  What artist today do you think are continuing to be influenced by Russell and carry his torch?
Tedeschi and Trucks Band comes to mind.
You had a long fruitful music career with the band Buffalo Tom.  Is there any music-making on the horizon for you?
Yes, we are finishing a new record now. Thanks!