Hachette Books has announced the March 14 publication of Leon Russell: The Master Of Space And Time's Journey Through Rock & Roll History, a comprehensive new biography of the legendary musician, composer, and performer Leon Russell by acclaimed author and founding member of Buffalo Tom, Bill Janovitz.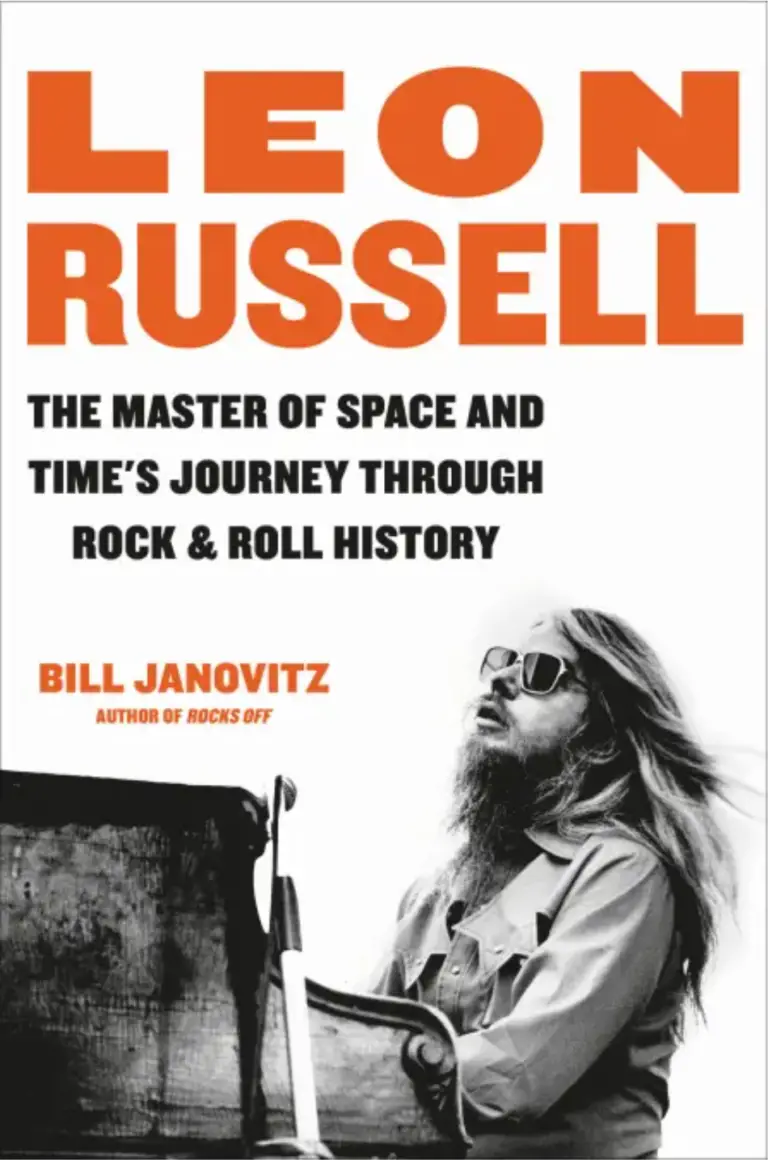 Bill Janovitz is an American musician and writer. He is the founding guitarist and singer in alternative rock band Buffalo Tom, and has also released three solo albums. He is the author of The Rolling Stones Exile On Main St. (Bloomsbury 33 1/3, 2005) and Rocks Off: 50 Tracks That Tell The Story Of The Rolling Stones (St. Martin's, 2014).
Told with the support of Russell's estate, Leon Russell: The Master Of Space And Time's Journey Through Rock & Roll History stands tall as the definitive, never-before-told chronicle of one of the most important music makers of the 20th century, a genre-defying, multi-talented artist whose wildly diverse body of work has affirmed him as a one-of-a-kind Rock and Roll Hall of Famer and truly mythical figure in American music.
Leon Russell is an icon and a perhaps the most accomplished and versatile musician in the history of rock 'n roll. In his distinguished and unique 50 year career, he has played on, arranged, written and/or produced some of the best records in popular music and involved with various genres including pop, rock, blues, country, bluegrass, standards, gospel, and surf records.
His career is like a roadmap of American music, while he is influencing a great amount of artists and works. Russell' collaboration over the years spans such giants as Frank Sinatra, Bob Dylan, The Beach Boys, and countless others. His mark can also be found in the work of British rock royalty like The Beatles, The Rolling Stones, and Elton John, the latter of whom later inducted him into the Rock and Roll Hall of Fame in 2011.
His is also renowned for his highlights with the awards. His recordings earned six gold records. He received two Grammy Awards from seven nominations and was inducted into both the Rock and Roll Hall of Fame and the Songwriters Hall of Fame.
A committed proponent of cultural diversity, Russell spent his 2x GRAMMY® Award-winning career assembling wildly diverse bands and performances, laughing in the face of musical and social barriers. Sadly, Russell struggled with demons, including substance abuse, severe depression, and a crippling stage fright that wreaked havoc on his psyche over the long haul.
Leon Russell: The Master Of Space And Time's Journey Through Rock & Roll History now tells this incredible story with the same passion, creativity, and scope that rang out throughout Russell's life and six-decade career, affirming him as a landmark artist whose impact can still be felt today throughout rock 'n' roll, Americana, and beyond.
For more information, please visit Bill Janovitz's website.