Leon Russell, the long-haired, top-hatted, mystical Oklahoman who rose to fame as the bandleader for Joe Cocker's Mad Dogs and Englishmen touring band, died quietly in his sleep Sunday. He was 74. His wife, Jan Bridges released the following statement:
We thank everyone for their thoughts and prayers during this very, very difficult time. My husband passed in his sleep in our Nashville home. He was recovering from heart surgery in July and looked forward to getting back on the road in January. We appreciate everyone's love and support.
Russell, born Claude Russell Bridges, was known as a "musician's musician," having performed among rock royalty for decades, often anonymously as an in-demand studio pianist. Elton John, whose 2010 collaboration with Russell, The Union, kicked off a comeback for Russell, mourned his mentor on Instagram.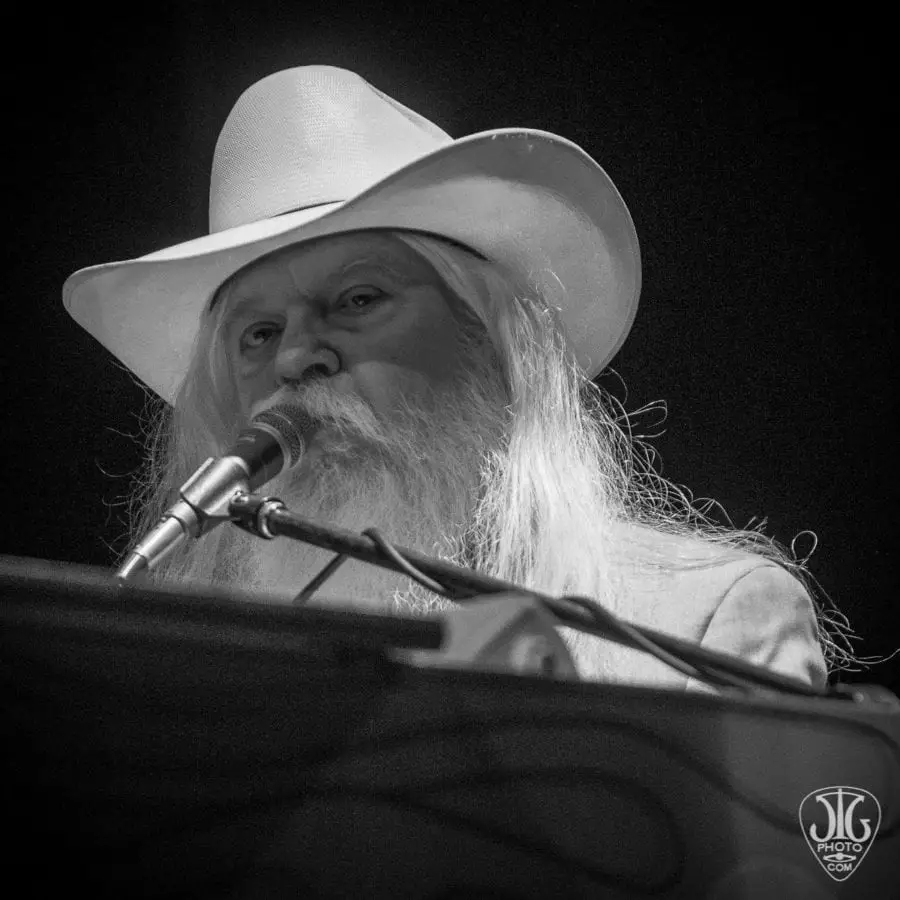 Russell had been suffering from a variety of ailments over the past few years. In 2010, he was hospitalized for a brain fluid leak and heart failure. He suffered a heart attack in July of this year, causing the cancellation of several tour dates. Russell's last performance was in Nashville July 10.
In an era of flamboyant musicianship, Leon Russell was king. For a period in the early '70s, he was a dynamo. He put together a band for Joe Cocker, performed as part of the Delaney and Bonnie and Friends touring band and played a major role in George Harrison's 1971 benefit Concert for Bangladesh in 1971.
Russell took an interest in music at a early age. Born in Lawton, OK April 2, 1942, he began playing the piano by the age of four. He began playing nightclubs around Tulsa by the age of 14, able to do so because of Oklahoma's status as a dry state, forming the band the Starlighters, which also included J.J. Cale.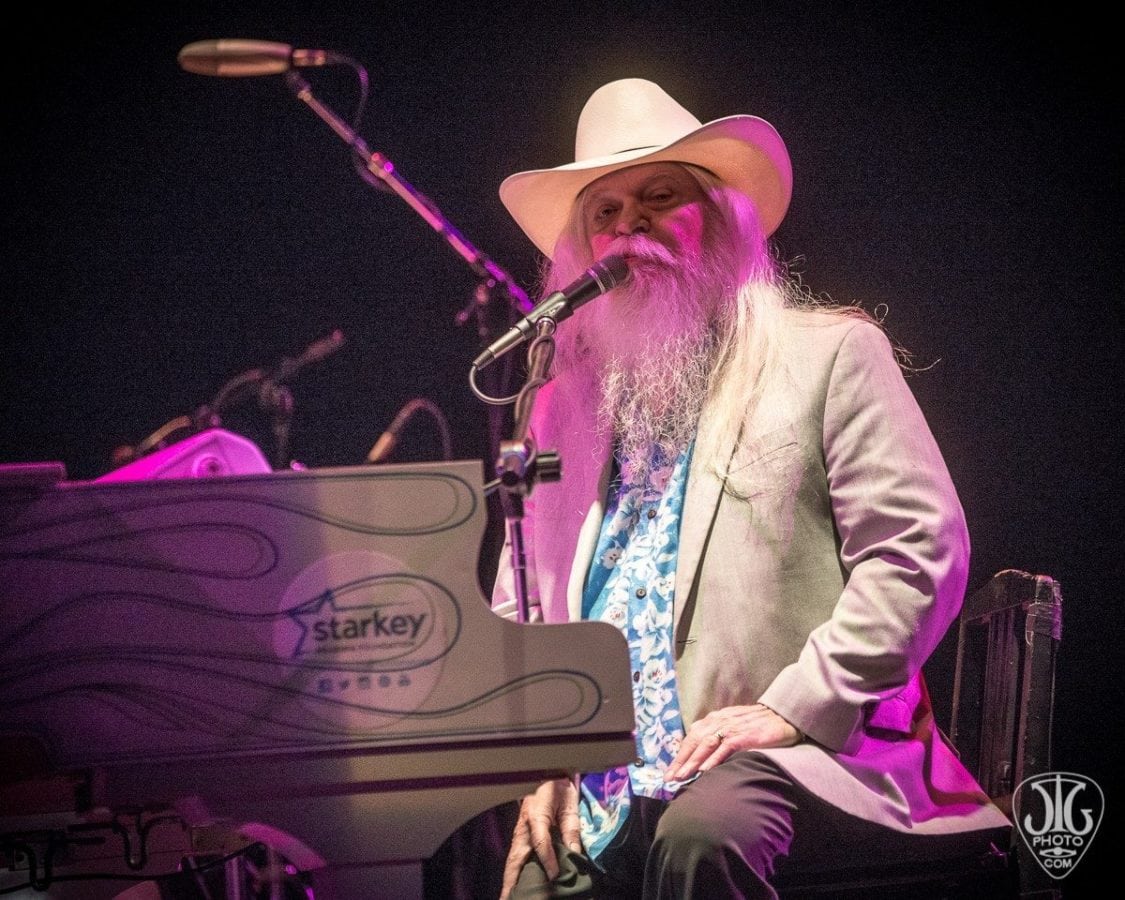 He moved to Los Angeles at the age of 17, where he became a member of Phil Spector's infamous "Wrecking Crew," a loose-knit group of studio musicians responsible for the backing music for Jan and Dean, Sonny and Cher, the Mamas and the Papas, Frank Sinatra, the Monkees and the Beach Boys' Pet Sounds.
Ever modest, Russell once described himself as a "jobber," likening himself to an air conditioner installer in a Rolling Stone interview, "You need air conditioning? You call this guy. People called me to do what I did." And what he did was legendary. Russell played many instruments with aplomb. Russell meandered among genres like a master.
In 1975 Bob Dylan had requested Russell to play bass, an instrument he wasn't particularly deft at playing, on the recording of "Hurricane," or as Russell described it, "that song about the boxer." Russell recalls of that session:
"We did a take — just running it down, I thought. I said, 'Are you going to do the real thing now?' Bob said, 'Why? We're just going to make the same mis­takes.'"
Just another ho-hum story in the life of a storied musician.
Russell's signature song, "A Song for You" has been recorded by more than 40 artists over the years, including the Carpenters, Willie Nelson, Whitney Houston, Amy Winehouse and Ray Charles, whose performance earned him a Grammy in 1993 for Best Male R&B Performance.
Russell was inducted into the Rock and Roll Hall of Fame by his friend, Elton John in 2011.
And when my life is over
Remember when we were together
We were alone and I was singing this song for you
– Leon Russell, "A Song for You"