The New York Youth Symphony (NYYS) announced that Michael Thomas has been appointed Director of the NYYS Jazz program, beginning with the 2023/24 season.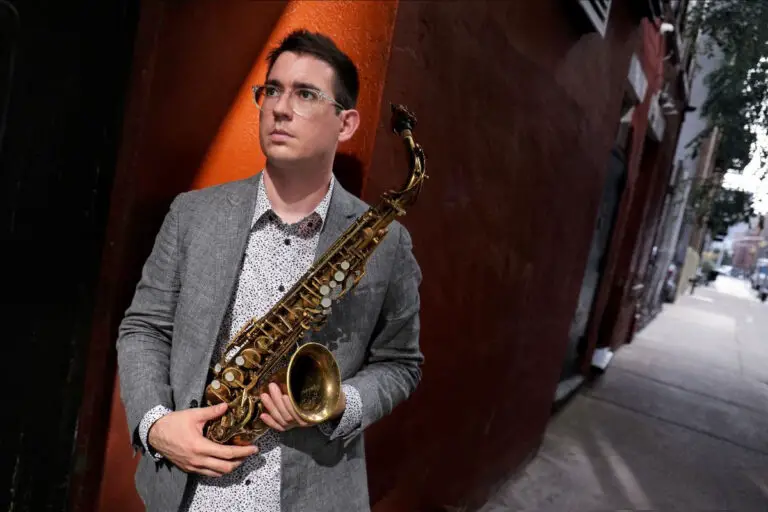 Founded in 1963, the New York Youth Symphony is internationally recognized for its award-winning and innovative educational programs for talented young musicians. The symphony was awarded the 2023 Grammy for Best Orchestral Performance – Classical, the first youth orchestra to win a Grammy in this category. The NYYS has provided over 7,000 music students unparalleled opportunities to perform at world-class venues including Carnegie Hall, Jazz at Lincoln Center, Joe's Pub, and The Times Center. Students gain valuable life skills like commitment, discipline, focus, collaboration, and friendships that last a lifetime.
Michael Thomas is an award-winning saxophonist, composer, and arranger, arriving in New York City in 2011, becoming an active member of the jazz community. He began his musical career as a pianist at age five, switching to saxophone at age nine because his father was also a saxophonist, and his mother a clarinetist. He has performed throughout the United States and abroad, including tours in Central and South America, Australia, Europe, Japan, and Russia. He can be heard on over 30 recordings, including three albums as a leader, and has been commissioned by schools and professional ensembles around the world. In addition to his own trio, quartet, and quintet, Michael Thomas also co-leads and writes for the Grammy-nominated Terraza Big Band.
Thomas follows Andy Clausen, who will step down from his position at the end of the 2022/23 season after seven seasons. The New York Youth Symphony Jazz is a 17-member swing ensemble dedicated to studying, rehearsing, and performing classic big-band jazz music from the 1930s and 40s, incorporating the music into current and emerging styles that define the genre for the present generation. "We are thrilled to have found Michael, who we are confident will be a worthy successor to Andy Clausen, who has brilliantly led the program for the last seven years," explained Robert J. Levine, Senior Vice President of NYYS Trustees and Head of the Jazz Director Search Committee. "Michael's experience and impressive knowledge of all aspects of the jazz repertoire and his strong ability to communicate with our young musicians were immediately evident in his live audition."
For more information about the NYYS and upcoming events, visit here.