It was an electrifying night of sonic diversity, high-octane improv and jaw dropping prog-inspired grooves on March 23rd when homegrown Albany rock-fusion favorites Timbre Coup and buzz-worthy Colorado up-and-comers Squeaky Feet teamed up for a rowdy Thursday night throw down at The Hollow Bar + Kitchen. The show was presented by Guthrie/Bell Productions.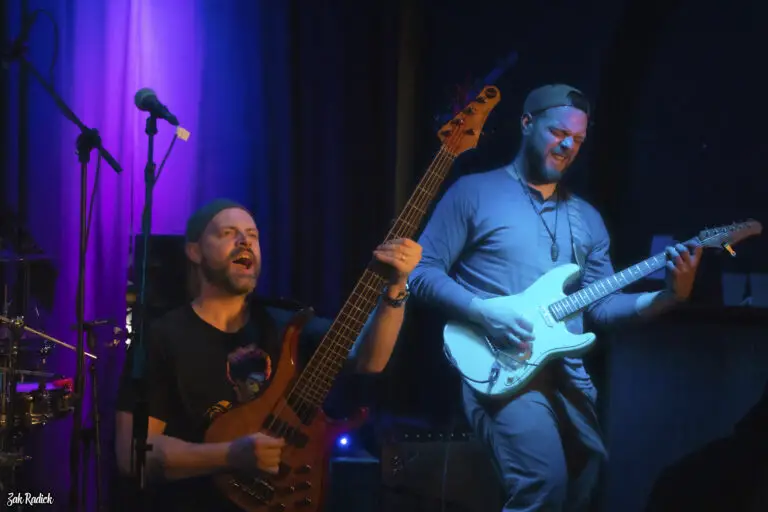 Putting their best foot forward, the exciting evening of music kicked off with a stellar set from Squeaky Feet. The talented quintet comprised of Colin Shore (guitar/vocals), Greg King (guitar), Jimmy Finnegan (bass/vocals), Brian Keller (keyboards/sax/flute/vocals), and Kevin D'Angelo (drums) originally formed while attending Berklee College of Music and have seen a steady growth since relocating to Denver, CO in 2018. Holding it together through the pandemic and arguably growing even tighter because of it, the band has been hitting the road hard since the return of live music.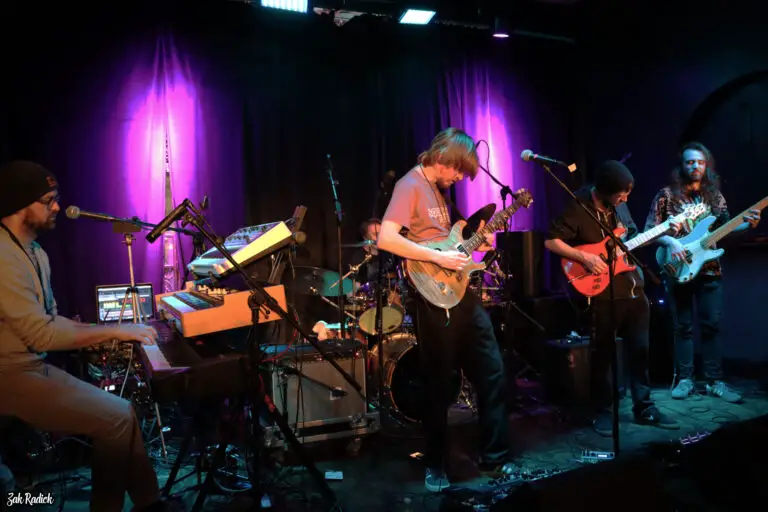 Opening with a tune called "Chance to Grow," the technical prowess of each member of the band was on display early. Blurring the lines between psychedelic funk jams, intricate jazz rock fusion, and at points just downright metal, the vibe got comfortably spacey on a fully realized rendition of "Outer Ring."Making a bit of a return to his old stomping grounds, between songs guitarist Colin Shore, formerly of Mister F, a side project of Timbre Coup, would take a moment to say how nice it was to see so many of the old 518 music family in attendance.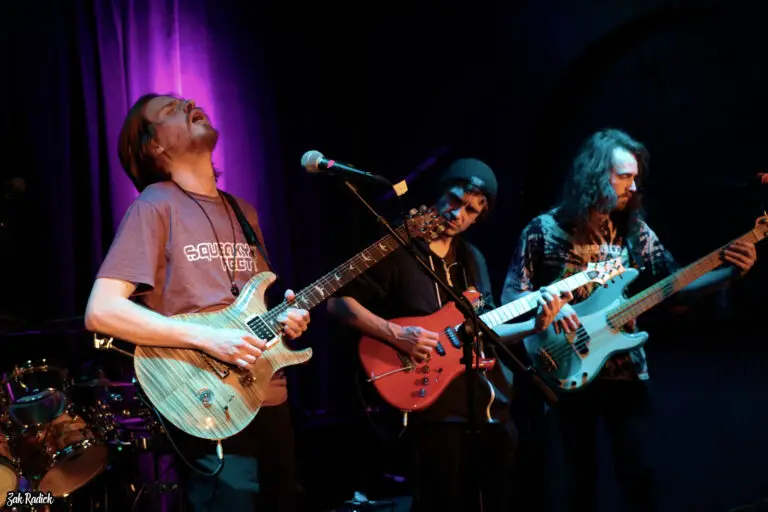 Now humbly wearing the colors of his new band, presumably because he's out of clean clothes from being on tour, Shore dug deep on the next tune "Shovelware," leading the charge through the songs unique arrangements and head-banging peaks.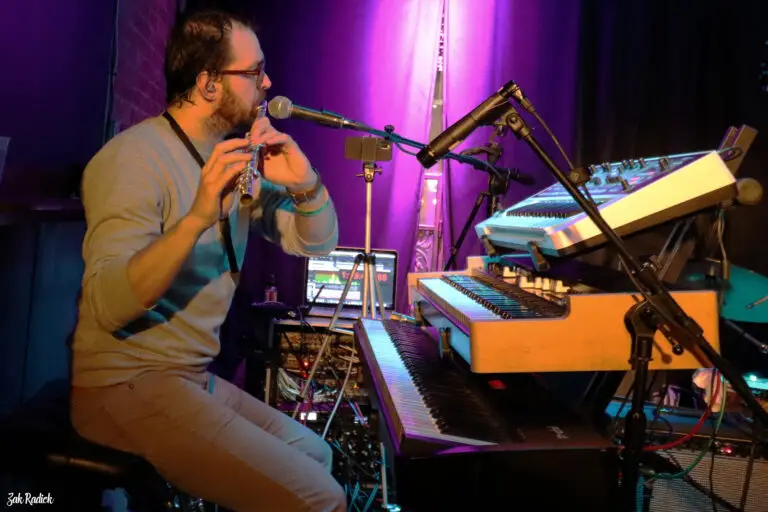 With time left for just one more, multi-instrumentalist Brian Keller would impress with his dexterity, busting out both a saxophone and a flute while simultaneously playing the keyboards during the course of the epic 16-minute "Little Bit Further" set closer. You can check out fan shot video of that in the clip below, or listen to the soundboard of the entire set on nugs.net. Immediately following this tour, Squeaky Feet will return to the studio to finish up recording their highly anticipated debut album. If the songs played in Albany are any indication, there is a lot to look forward to from this promising young band.
After a brief break in the action, fans rushed in from the rain the moment local hometown prog rockers Timbre Coup took the stage. That's because longtime followers of the band know that every time they play together is a rare and special occasion. Originally formed in the small village of Altamont just outside of Albany, the charismatic quartet has gained a reputation for throwing one hell of a live show. Once a band that toured around the country and always on the cusp of breaking out, in recent years the band has been laying low and picking their spots. Consisting of Dan Gerken (guitar, bass, vocals), Andrew Chamberlaine (guitar), and brothers Ben (bass /guitar) and Matt Pickering (drums), on this Thursday night in Albany, Timbre Coup came out of the gates ready to party and have a good time. You could see on it on all of their faces.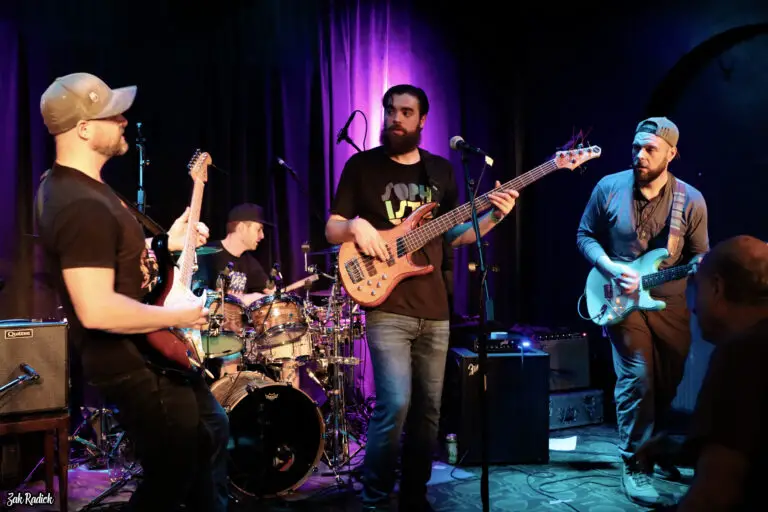 Showcasing their complex and unique sound from the start, crossing somewhere between progressive rock and psychedelic jamtronica, the signature duel-guitar "improg" style has been a calling card of Timbre Coup ever since forming in 2007.  A bit of a Gregorian theme started taking shape early as the opening song "January" soon turned the calendar over to "May."  From there we got our first cover of the set with Gerken channeling his inner Josh Homme for a spot on ride through the Queens of the Stone Age smash hit "No One Knows."  Armed with considerable chops and plenty of natural showmanship, Gerken and Ben Pickering then traded off instruments with each other, swapping bass for guitar and going headfirst into a lengthy "Verbal Kint" jam before returning to theme with "July" and then "October."
Pushing the music in a heavier direction was fan favorite "Arnold Schwarzeneggar," which saw even the oldest fans in the room throwing down through the songs pummeling peak. After "Bunnies," Timbre Coup would give proper thanks to the fans who came out on a rainy Thursday, the promoter and their former manager Greg Bell, and local artist Shanti Payne who did the beautiful gig poster for the show and was also in attendance doing live sketches. 
Up next came perhaps the longest jam of the single set show, "Z#" off the bands most recent studio album, 2021's Sudden Urge. The band would then jam their way back into the monthly theme and appropriately enoughm finally land on "March," bringing the main portion of the performance to a close.  After a little begging from the hometown faithful, the guys came back out to deliver a stellar version of one of their oldest and most beloved compositions, sending the audience home happy and sweaty with fully funked out version of "I Didn't Know She Had a Mustache."
Just starting to rediscover their stride and clearly having fun jamming on older originals, up next Timbre Coup plans to do some recording for the remainder of March and into April.  Their next scheduled gig comes on June 8th at Nanola in Malta, NY. Later this summer the band will take part in the annual GEM Arts and Music Festival in Glens Falls.  
Squeaky Feet  | March 23, 2023 | Albany, NY – The Hollow
Setlist: Chance to Grow, Outer Ring, Shovelware, Little Bit Further
Timbre Coup | March 23, 2023 | Albany, NY – The Hollow
Setlist: January, May, No One Knows (QOTSA cover), Verbal Kint>Jam>July, October, Arnold Schwarzeneggar, Bunnies, Z#, Jam>March
Encore: I Didn't Know She Had a Mustache
Squeaky Feet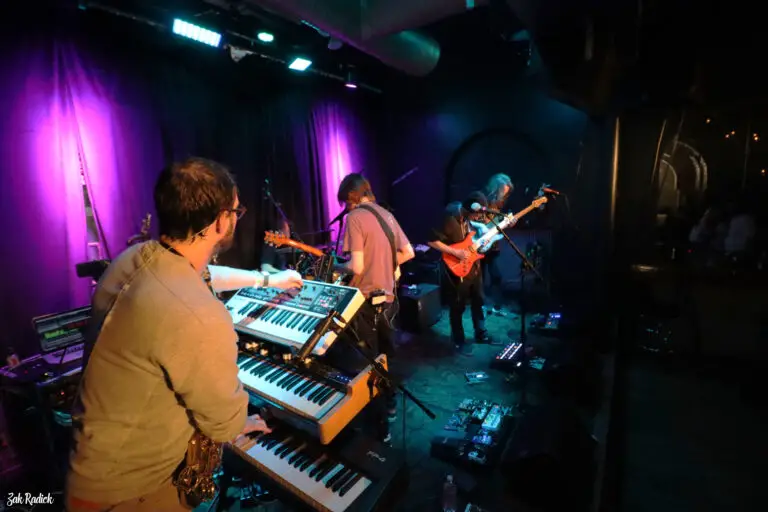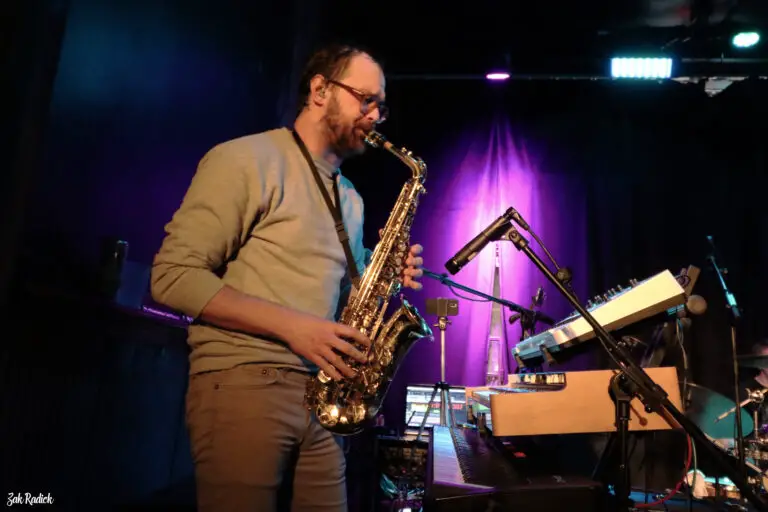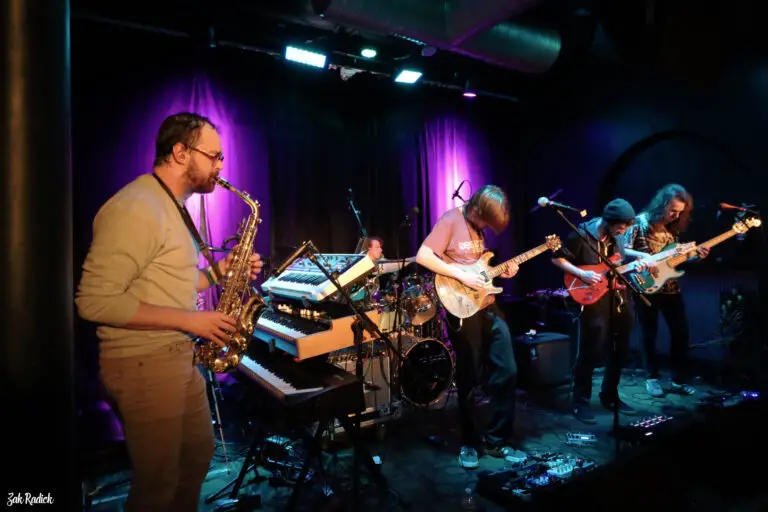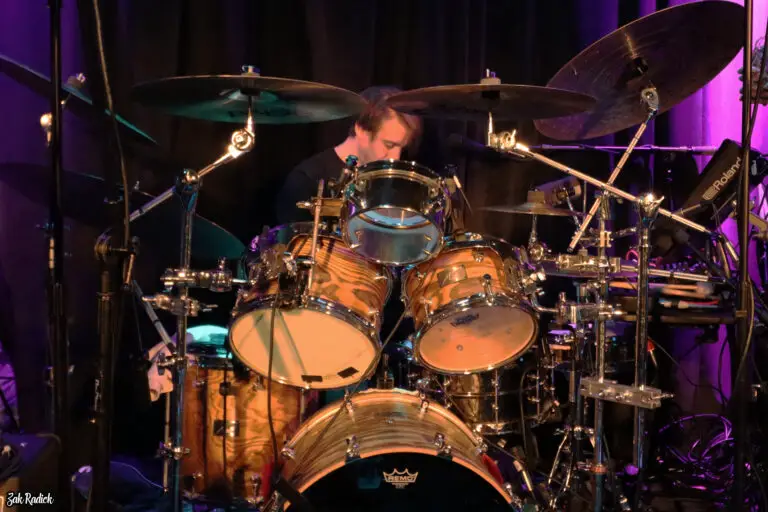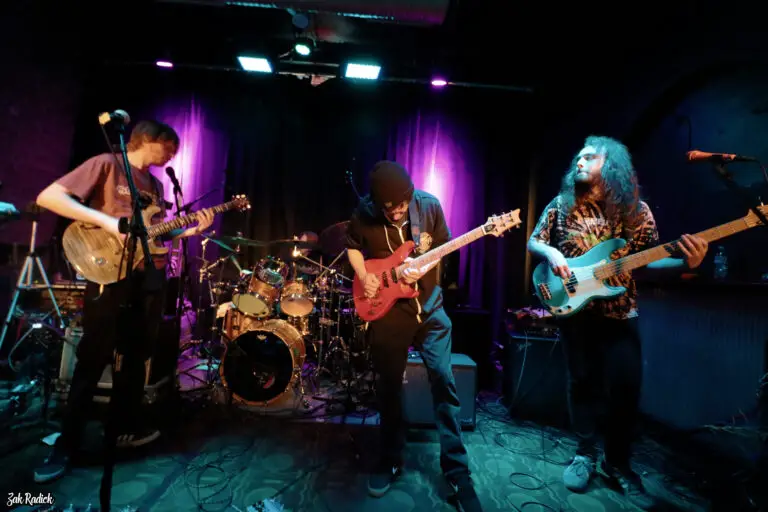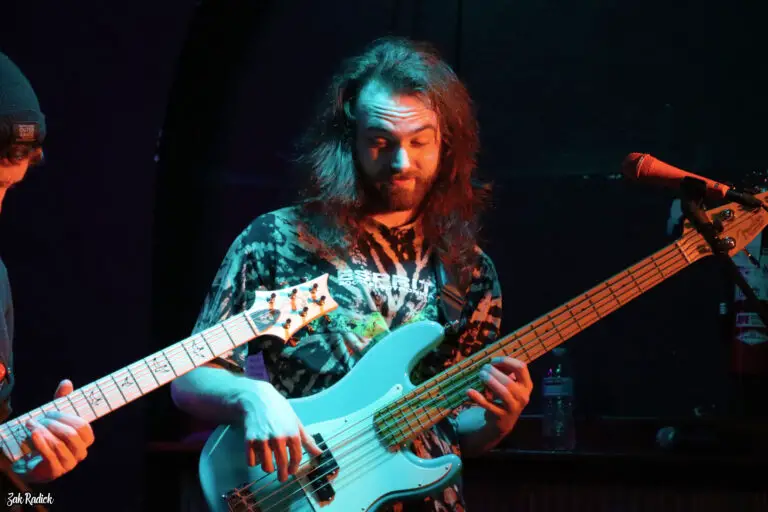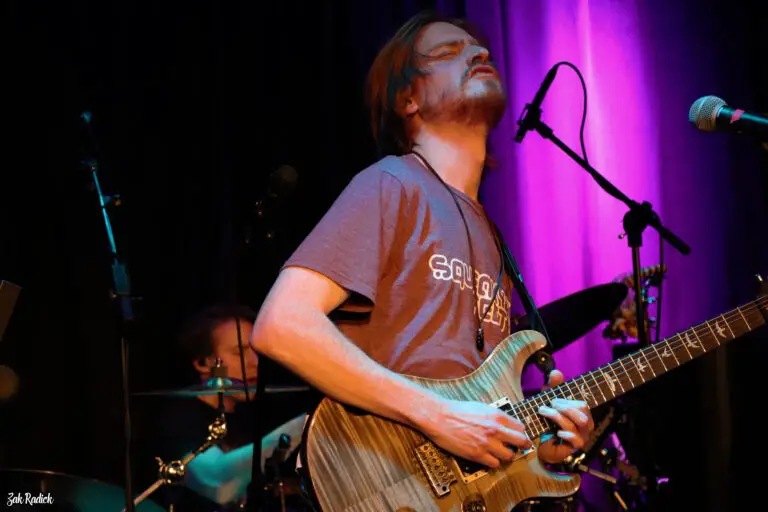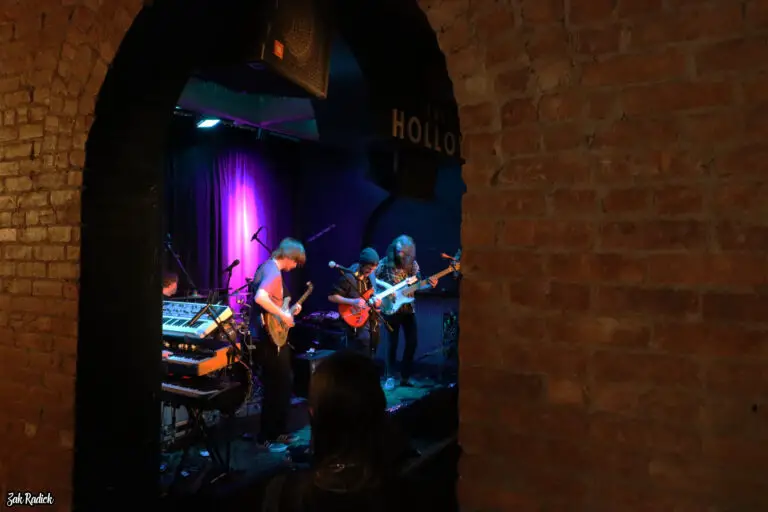 Timbre Coup