Wabanaki bassist, composer, and songwriter Mali Obomsawin has announced three shows across New York State, celebrating their newest album, Sweet Tooth.
On March 26th Mali Obomsawin will be playing Caffe Lena in Saratoga Springs, followed by a performance at National Jazz Museum in Harlem, as part of the Jazz and Social Justice Event on March 28th, ending with a performance at Public Records on March 29th.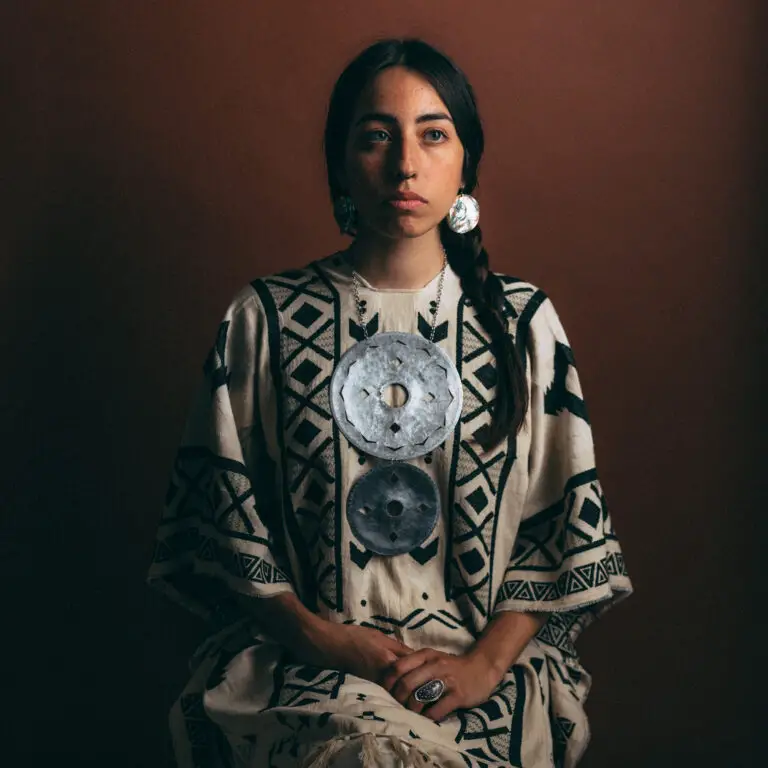 Sweet Tooth, the debut album from Obomsawin, highlights centuries of clever adaptation and resistance that have fueled the art and culture of Wabanaki people. Written as a compositional suite, the album blends Wabanaki stories and songs passed down in Obomsawin's own family with tunes addressing contemporary Indigenous life, colonization, continuity, love and rage. It's at once intimately personal, featuring field recordings of relatives at Odanak First Nation, but also conveys a larger story of the Wabanaki people, stretching across the domain of their confederacy from Eastern Canada to Southern New England.
Obomsawin's show at the National Jazz Museum in Harlem will be followed by an in-depth conversation with series host Larry Blumenfeld, NJMH Executive Director and Co-chief Marten Band/Ramapo Munsee Lenape Nation Tracy Hyter-Suffern, and other panelists about connections between jazz and Indigenous cultures, and the issues surrounding Indigenous resistance movements.
In three movements, Obomsawin's powerful compositions honor the Indigenous ability to shape great art from the harshest fires of colonialism. The compositions reveal threads that bind together blues, jazz, hymns, folk songs, and Native cultures, and foreground the breadth and continuity of Indigenous contributions to these genres. "​​Telling Indigenous stories through the language of jazz is not a new phenomenon," Obomsawin explains. "My people have had to innovate endlessly to get our stories heard – learning to express ourselves in French, English, Abenaki… but sometimes words fail us, and we must use sound".
Tickets are availible now at Mali's website.