There is a sense of belonging within the community of the Rochester DIY Scene, with loyal fans showing up to gigs to see their favorite bands live, as well as accountability, those with bad behavior never get off with a slap on the wrist. There are ups and downs, as with any scene, but it holds itself together with the great talent booming out of the area.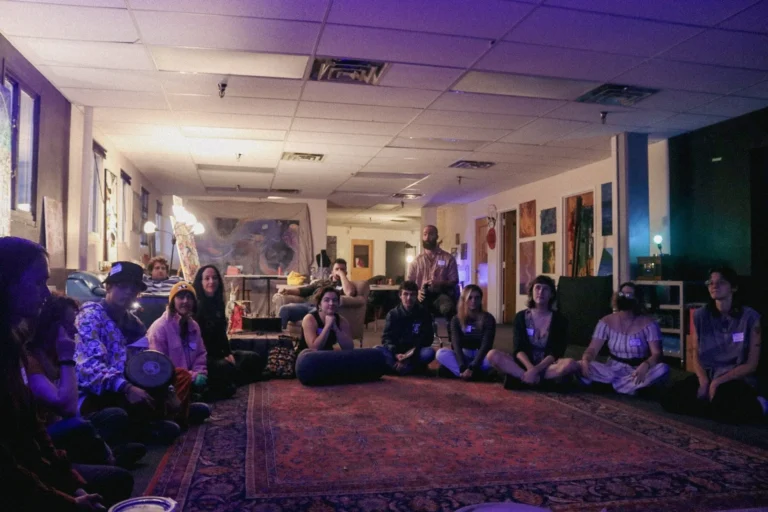 The Rochester DIY Scene is expansive, successful, and most importantly: diverse. Rochester has a population of a little more than 200,000, full of culture and diversity, hosting a variety of local and international musicians, and festivals like the International Jazz Festival, the Greek Festival, The Lilac Festival, East Ave Festival, Fringe Festival, the Irish Festival, the Ukrainian Festival, and more, pulling in thousands of people to the city each year. Sort of hidden in the shadows of big venues and festivals are those trying to make a name for themselves, playing to local fans right in their hometown of Rochester weekly.
Jackson Cavalier was born and raised in Rochester, playing music around town in open mics and dive bars, starting ten years ago, going through the motions from a hobbyist musician to part-time to full-time. His bands include The Big Dead Waltz and the Anarchist Zen Collective, as well as just him solo. He plays a variety of Americana, including punk, rock, folk, bluegrass, and more, while also booking bands and musicians in the area for the past few years.
He has advocated for good industry practices and has seen the issues that have arisen since becoming a musician, from bad venue owners to unethical practices and bands being paid close to nothing. He says that "the past couple of years I've spent time working with venues and bands to get everyone on the same page as to what a fair pay rate is for musicians and things that you should and should not tolerate as a musician just in hopes to make things positive and good for the community."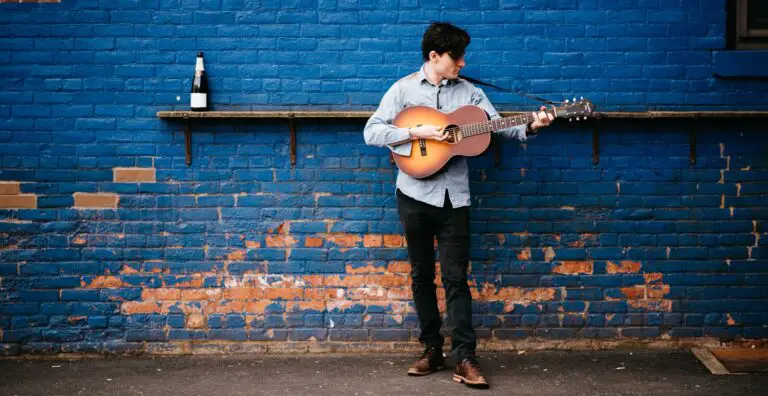 Notable venues in the Rochester DIY scene include Muck Duck Studio, Bug Jar, Lux Lounge, and more. Muck Duck Studio is showing the most growth potential right now because it is an inclusive and diverse venue, hosting music, yoga, events for mental health, and more. Cavalier commented that the crowd is there to listen and, "it is almost kind of scary because you don't get it anywhere else. During songs, people aren't talking and after it is over, people clap and they're equally silent, waiting for the next song. It is the most bizarre and beautiful thing." It is a shining star of the DIY movement in Rochester right now for those reasons.
Bug Jar and Lux Lounge have been cited as top places to attend by many because they allow musicians a space to perform. After COVID, Cavalier says, house shows have died down a bit, but the positive is that these spaces turned into outlets for those to come to. They also allow a wide variety of people to come play, from punk to grassroots, something you don't see every day.
Among the notable acts, besides Cavalier's projects include Jimso Slim, fronted by Shane Joyce, with an almost Mac DeMarco vibe to his music, indie with the right touch of emotion. Brand new group Bellwether Breaks is taking the scene by storm with almost a 60s soul revival sound, and singer/songwriter Sally Louise, brings a modern Joni Mitchell touch to her music. One thing these acts have in common is that they all have ambitions, to put out music and play the hell out of it, something that is refreshing to see in a smaller city. Also, these acts showcase just a small part of the scene, showing that there is diversity present, with a little bit of something for everyone, and it is in the hands of the artists to make it go in the direction they want.
Described as successful, the Rochester DIY scene has a lot of potential and room for growth, but the biggest issue plaguing the scene is that a lot of acts have hit the ceiling. Cavalier says that "we're all making albums and we have a fan base and everyone is doing their own thing. We get to a point where it is impossible to grow further in Rochester because the major venues and stages that aren't part of the DIY scene and who may not even know about it are booking only tribute or cover bands." Venues are taking a cash-grab approach, regardless of what they are doing or thinking about how they represent the community and culture.
Rochester is not the only scene where venues are showing less concern for patrons. It is hard to become a successful artist when the industry is filled with people who don't know or appreciate these incredibly talented smaller artists, but would rather give their attention to those that already have their attention grabbed by dozens of others. It is up to the audience to decide where they want to go and who they want to see, and that might change this dynamic to bring lesser-known artists to the surface. The most important part of any scene is saying something if you see something. If a venue owner is being toxic, there are hundreds of other venues you can perform at to not give them any business.
I just ask my associates to think and say 'does my performance at this place do good things for the community, or bad things?' The same thing goes for the audiences too…Make your dollar count because as long as you go to places that have allowed hateful things to happen, you're telling them that it's okay for that behavior to continue. It is very easy to boycott a place when there's quite literally hundreds of places you can go and see muisc in the greater Rochester region.

Jackson Cavalier
Make your dollar count, the point that is hardest hit home. Everybody has a choice on where they want to go, and with a place that is so diverse like the Rochester scene, there's a home for everybody from anywhere. From bluegrass to folk to punk to pop, there is a wide variety of genres and venues for people to check out, just keep in mind who you support and be mindful of others.