On February 28, 2018, at 4:00 am, drummer John Colpitts was nearly killed. Colpitts, a founding member of Oneida and a prolific Brooklyn percussionist also known as Kid Millions and Man Forever, was in Los Angeles traveling to the airport when he was involved in an accident. His car was struck at high speed and the accident was so serious that it took him out of commission for five months before he eventually picked up his drumsticks and returned to his instrumental passion.
Two years later to the day, Roulette will present the US premiere of a narrative performance by Colpitts that explores pain, recovery, transcendence and a return to life and art. Known for his intense playing style and fervent live performances, Colpitts will perform solo with drums, adopting the modes of Laurie Anderson and Spalding Gray to evoke the question: How does one truly recover from an accident when your body is changed forever?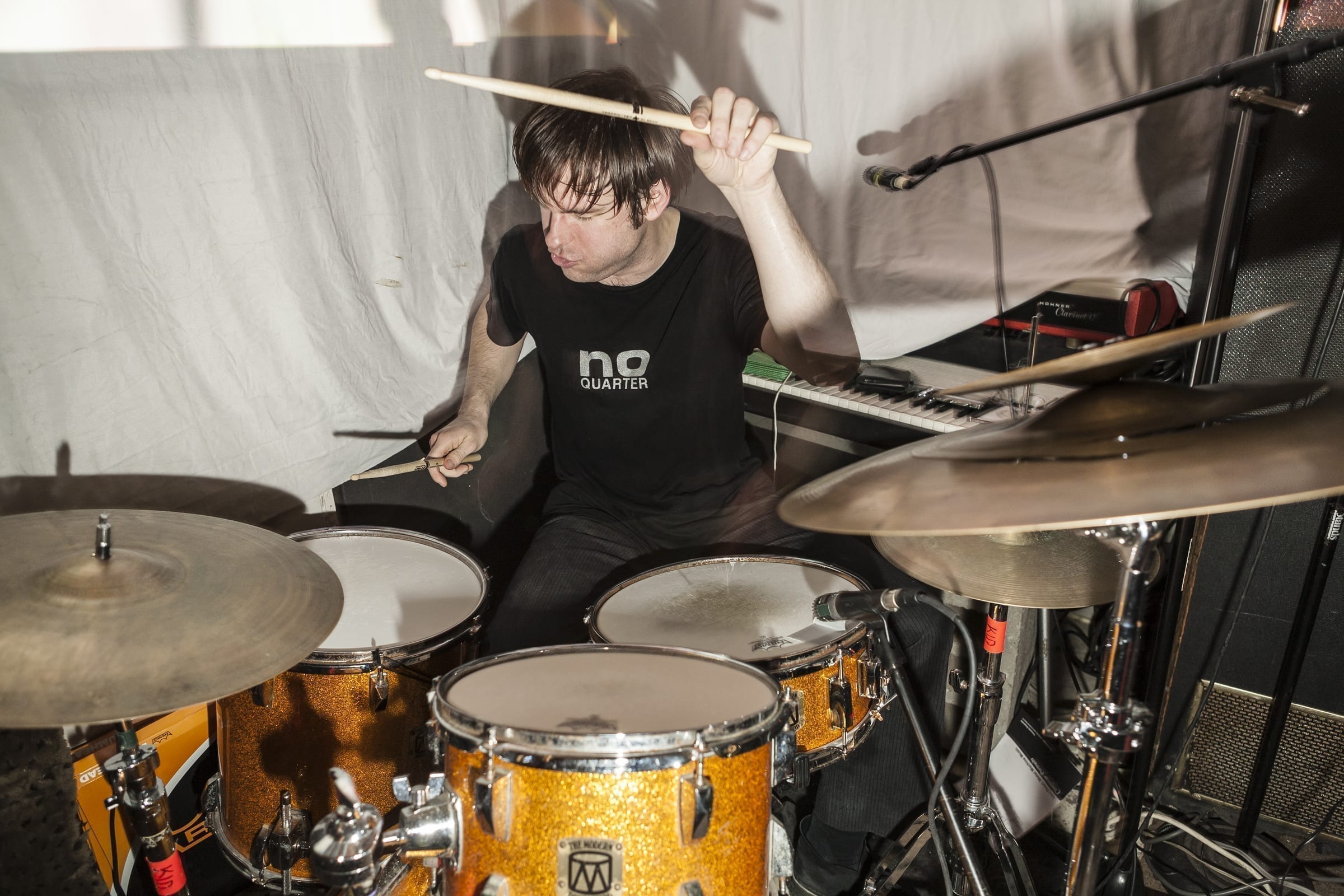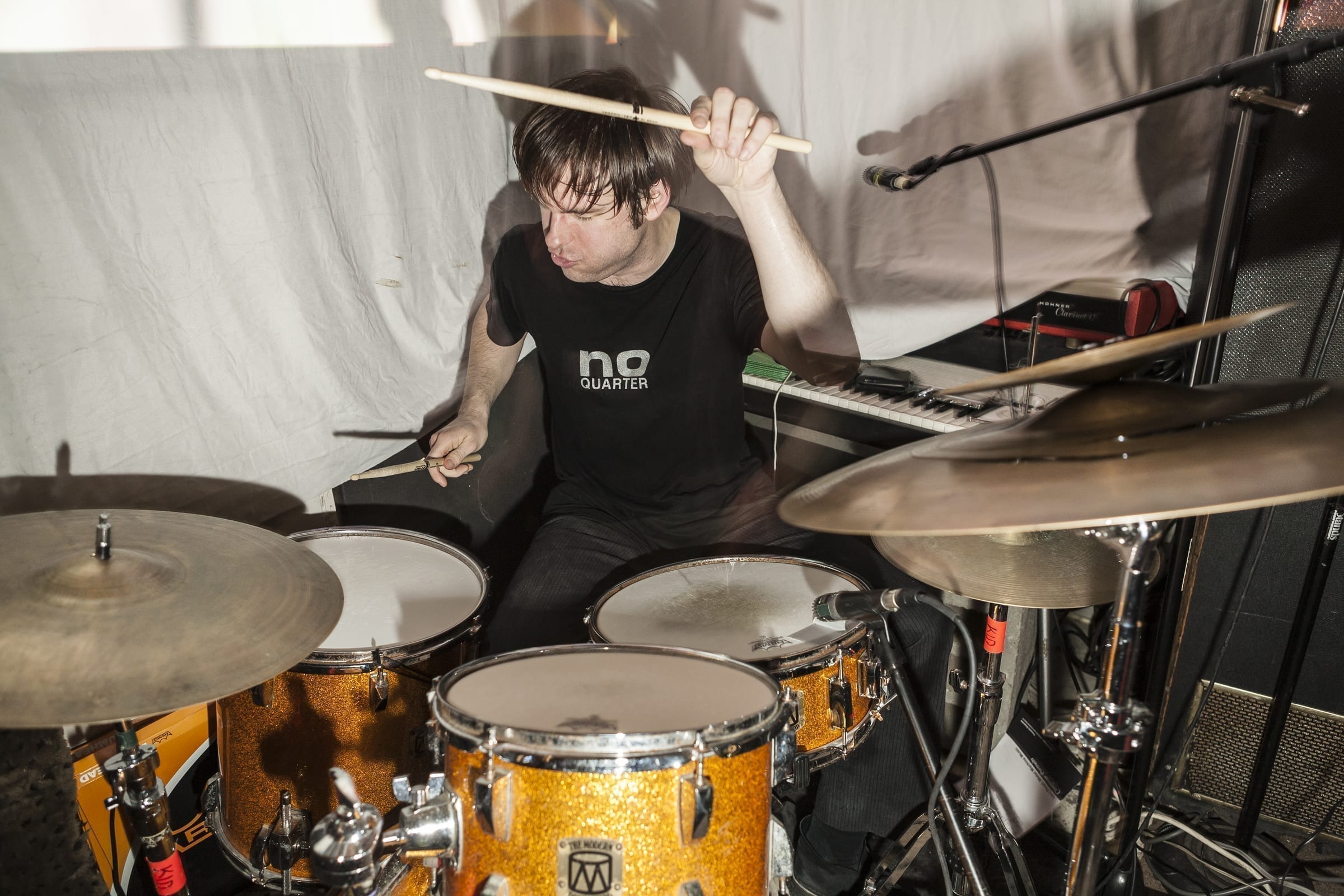 With drums and narration from John Colpitts and directed by Mark Armstrong, the performance at Roulette starts at 8pm on Friday, February 28, 2020. Marking the US premiere of this narrative performance, Colpitts explores the car accident that nearly ended his life and its aftermath. Tickets are available here.
A composer, drummer, writer, and educator based in Brooklyn, John Colpitts performs under the moniker Man Forever and Kid Millions. Named one of the 100 Greatest Drummers in Alternative Music by Spin Magazine in 2001, he founded and plays drums in Oneida, People of the North, and Man Forever. 
Founded in 1978 at the height of the NYC downtown experimental arts revolution, Roulette Intermedium is now a state-of-the-art performing arts venue, presenter, and producer of new and experimental music, dance, and intermedia. In 2011, Roulette moved into its current 400-seat, renovated 1927 art deco theater in Downtown Brooklyn. In 2019-20, Roulette will present 120 performances and special events and will also host 125 organizations through our Community Services Program, featuring partnerships with over 70 diverse Brooklyn institutions.