The Syracuse Jazz Festival announced that for the 37th edition of the festival legendary keyboardist, NEA Jazz Master, and 14-time Grammy winner Herbie Hancock will join 7-time Grammy winner and 2022 Kennedy Center Honoree Gladys Knight to coheadline.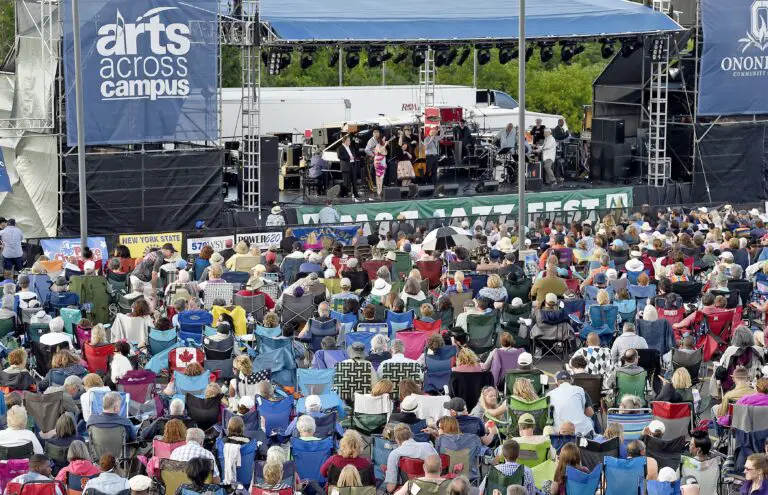 The very popular Syracuse Jazz Festival extends to five days at over 30 venues, featuring over 30 performers including ten national and international touring & recording artists. The festival kicks off on the evening of June 21, featuring 24 indoor and outdoor club performances at two dozen downtown clubs, bars, and restaurants with Syracuse region's top jazz artists from 4:00 p.m. to 11:00 p.m. The Late Night New York Band features bassist Tom Brigandi, trumpeter Joe Magnarelli, and saxophonist Eric Alexander, performing Wednesday along with Hall Of Fame vocalist Ronnie Leigh. Shows for the festival run from either 4-6 p.m., 5-7 p.m., 6-8 p.m., 7-9 p.m., 8-10 p.m., or 9-11 p.m.
Other artists performing on June 21 include the Marissa Mulder Duo, Michael Houston / Sam Wynn Project, Vibe Check featuring Melissa Gardiner, Dayquan Bowens & Kenyatta King, Longwood Jazz Project, Bob Holz & A Vision Forward, Nancy Kelly, Joyce DiCamillo Trio, E.S.P. Jazz Group, Funky Jazz Band featuring Dave Hanlon, Ron France, Brian Scherer, Jim O'Mahoney & Ed Vivenzio, The Jazz Mafia, The Instigators, Mark Doyle & Guitar Noir, Julie Howard Quartet, Tamaralee Shutt & The Matthew Rockwell Band, The Hot Club of Syracuse, The Frank Grosso Quartet, Julie & Rick Montalbano Trio, John Rode Trio, Mark Hoffmann & Swing This!, Monk Rowe & The Five Families Band, Quatro, The Jeff Martin Trio, and Tom Witkowski & The JT Hall Jazz Consort.
On June 22, the Visit Syracuse Stage at Hanover Square will feature two performances from 5:00 p.m. to 9:00 p.m. beginning with Harri Stojka & Acoustic Drive from Vienna Austria. They will be followed by an All-Star Soul-Jazz ensemble called Something Else! featuring jazz legends Vincent Herring, James Carter, Randy Brecker, Paul Bolleback Dave Kikoski, Jeff Tain Watts, and Essiet Essiet.
The next day from 5:30-6:45 p.m. sees Scott Bradlee's Post Modern Jukebox, celebrating the greatest 20th-century musical genres, fused with the recognizable hits of our own modern era. From 7:15-8:45 p.m., the best in funk and soul music Tower of Power performs. For the last 50 years, the group has been traveling the world, enjoying hit singles on their own and backing legendary artists including Otis Redding, Elton John, Santana, the Grateful Dead, and more. Ending the night is the legendary Herbie Hancock from 9:15-10:30 p.m.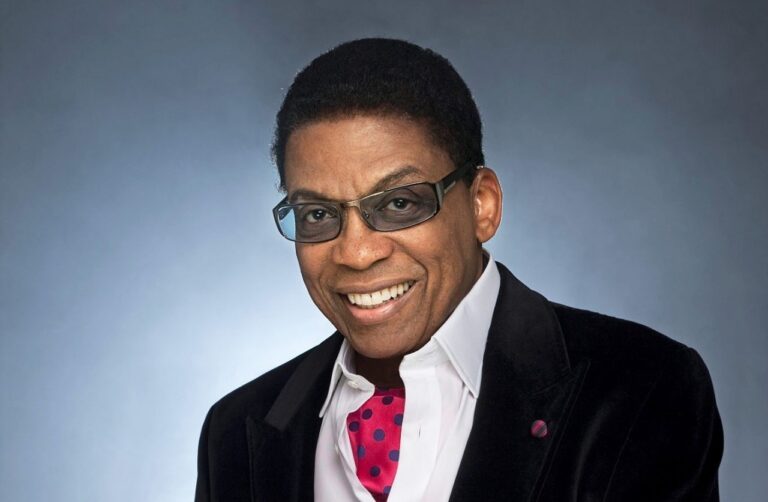 June 24 brings Tuba Skinny, performing from 5:30-6:45 p.m. For over a decade, the group has been gaining popularity, releasing 12 albums and touring all over the world, drawing inspiration from the early jazz, ragtime, and blues music of the 1920s and 1930s. At 7:15 p.m., American jazz fusion band Spyro Gyra performs. Formed in Buffalo in 1974, the band's music combines jazz, R&B, funk, and pop genres. Finally, ending the night is Rock and Roll and R&B Hall of Famer Gladys Knight from 9:15-10:30 p.m.
The 2023 Syracuse Jazz festival will close out on Sunday, June 25 on the campus of Syracuse University at Hendricks Chapel with a Jazz Fest-Ending Gospel Concert and Celebration. In addition to the other performers, The Syracuse University Faculty Jazz Ensemble and The Syracuse University Student Jazz Ensemble will also be performing this year.
The festival is free for all to attend.