The Peach Music Festival has announced additions to the lineup for the 2023 festival, running from June 29 through July 2 at Montage Mountain in Scranton, PA.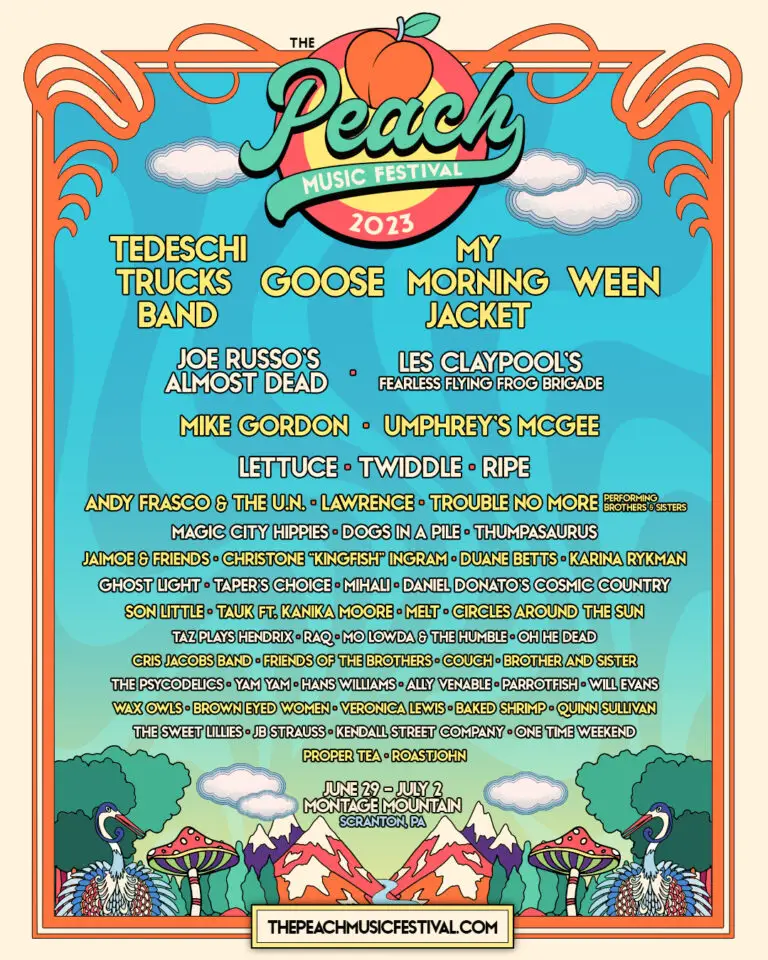 The Peach Music Festival was created in 2012 as the first-ever Allman Brothers Band-inspired festival in the Northeast and has quickly evolved into one of the most highly-anticipated summer musical events loved by music enthusiasts from across the nation. It is a one-of-a-kind festival, as it features food and craft vendors on the grounds and access to the scenic Montage Mountain Ski Resort's large water park.
Featured at this year's festival will be a performance of Allman Brothers Band record Brothers & Sisters, with founding member Jaimoe performing as Jaimoe and Friends and duo Brother and Sister. There will also be a special appearance by Trouble No More, featuring Brandon "Taz" Niederaurer (Guitar, Vocals), Daniel Donato (Guitar, Vocals), Dylan Niederaurer (Bass Guitar), Jack Ryan (Drums), Lamar Williams Jr. (Vocals), Nikki Glaspie (Drums), Peter Levin (Keys) and Roosevelt Collier (Pedal Steel Guitar).
Goose, Tedeschi Trucks Band, My Morning Jacket, and Ween will headline The Peach Music Festival 2023. They will be joined by Joe Russo's Almost Dead, Les Claypool's Flying Frog Brigade, Mike Gordon, Lettuce, Twiddle, and Ripe. Last year's lineup included Billy Strings, Trey Anastasio Band, Goose, Pigeons Playing Ping Pong, and many more.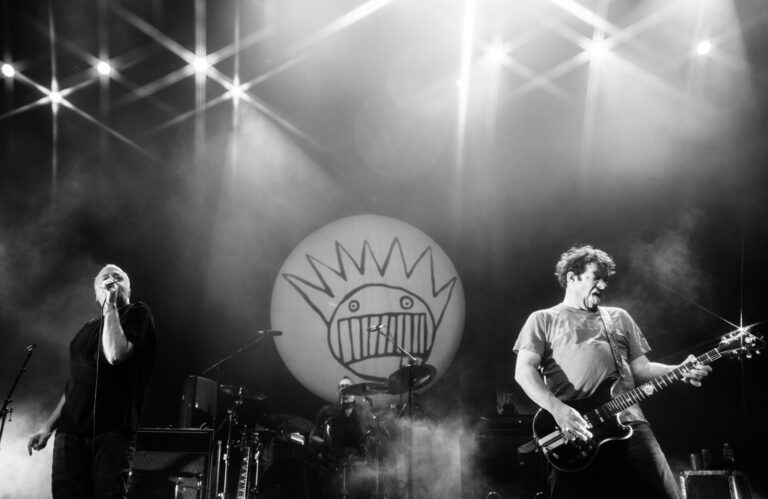 Newly added to the Peach Festival lineup include Ziggy Marley, Australian Pink Floyd performing a 50th anniversary tribute to Dark Side of the Moon, Jupiter & Okwess, Broadband featuring Kanika Moore, The National Reserve, J.D. Simo, Little Bird, and Mountain Grass Unit.
On sale now are VIP passes, reserved seating, glamping, travel packages, as well as a special four-day, general admission $99 lawn ticket. New this year will be a GA+ ticket allowing fans with a General Admission ticket access under the pavilion for headliner sets (in the 200-level seating area) for $149. To purchase tickets for the 2023 festival, go here.