The music of the Allman Brothers Band will be celebrated by Trouble No More in tribute to the 50th anniversary of the band's legendary album, Brothers & Sisters, at the Beacon Theatre in New York City on March 25.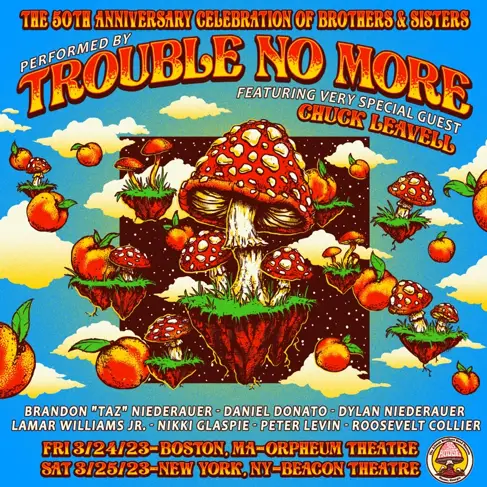 The album will be performed in its entirety by Trouble No More, featuring very special guest keyboardist Chuck Leavell. This event marks Leavell in his first performance of the Allman Brothers Band songbook since The Brothers 50th Anniversary concert at Madison Square Garden in 2020.
"The piano playing on Brothers and Sisters is amazing. It could be my favorite of Chuck's work. I am really looking forward to playing the record with him on stage. It will be incredible," says Peter Levin, Trouble No More Musical Director.
Tickets will go on sale on Friday, January 27 at 12 p.m. EST at Ticketmaster.com.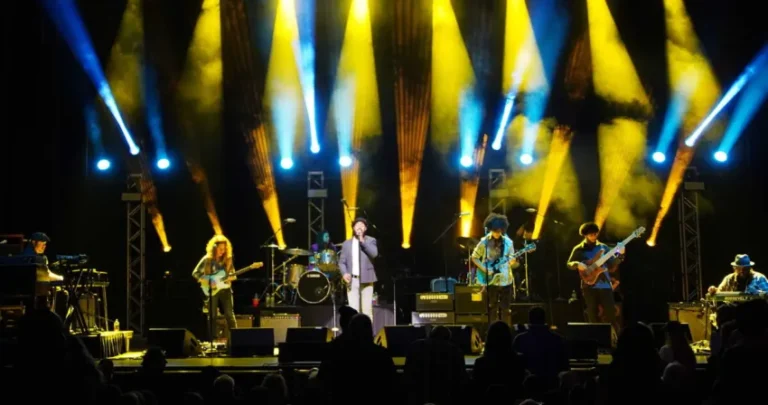 Founded in 1969, the Allman Brothers Band created a new genre of American music, which was an amalgamation of blues, R&B, country and jazz . The band was not only a groundbreaking force in music, but a component of the Civil Rights Movement of the late-60s. Composed of five white hippies and one African American, the Allman Brothers Band made quite a social impact in their home base of Macon GA.
Brothers and Sisters, the fourth album released by the iconic Allman Brothers Band, sold over seven million copies worldwide. "Ramblin' Man" became the band's first and only hit single, peaking at number two on the Billboard Hot 100 in 1973. The album represented the Allmans' commercial peak.
Combined with their family-based lifestyle, the Allman Brothers Band spread a message of peace, love and acceptance. That message is the core of the Allman Brothers Band Big House Foundation's objectives. The Foundation provides music programs for schools that are sorely lacking in funding for the arts. The Foundation also hosts workshops and lectures on civil rights and equality through music.
A portion of the proceeds to benefit the Big House Foundation in Macon, GA.
For More information, and to purchase tickets, visit Ticketmaster.com.