The Binghamton Philharmonic has announced its Wallenberg Festival, a joint concert with the Binghamton Youth Symphony and Binghamton Community Orchestra, coming up this Saturday, January 28.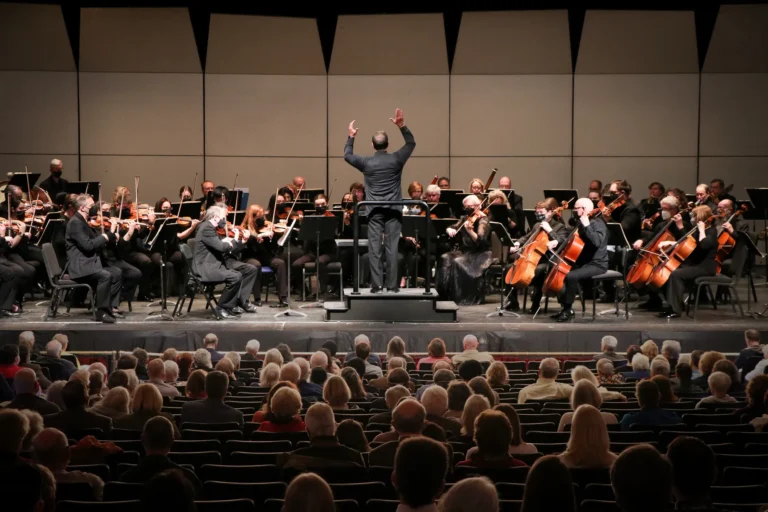 This Festival is in celebration of orchestra founders Fritz and Marianne Wallenberg, and their lasting legacy of symphonic music in the Southern Tier. The program will include a side-by-side performance of the Youth Symphony and Philharmonic through works by Rimsky-Korsakov and Tchaikovsky. The performance is scheduled for Saturday, January 28 at 7:30pm at the Forum Theatre.
Founded by Fritz and Marianne Wallenberg in 1955 as the Binghamton Symphony and Choral Society, the Binghamton Philharmonic Orchestra presents an annual series of classical, pops, and chamber music concerts in Downtown Binghamton and throughout Broome County. The professional musicians of the Philharmonic, represented by Local 380 of the American Federation of Musicians, hail from the Southern Tier, New York City, and surrounding states. Maestro Daniel Hege was appointed Music Director in 2018.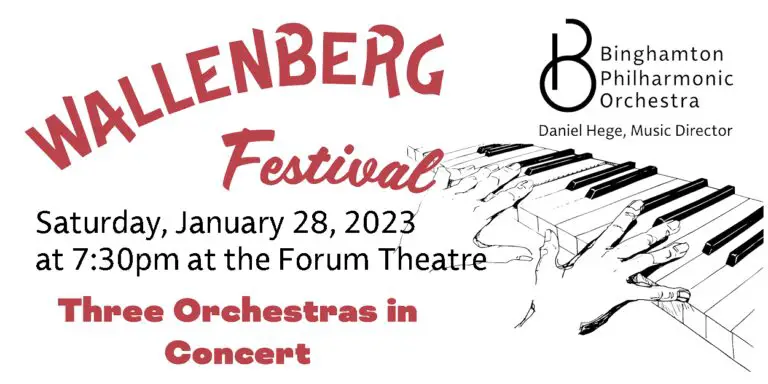 A Night Of Classics
The show will be conducted by Daniel Hege, Evan Meccarello, and Barry Peters. The Binghamton Youth Symphony will perform pieces by Antonín Dvořák and Franz von Suppè. The Binghamton Community Orchestra will follow up with more Dvořák and works by Johannes Brahms, while the Binghamton Philharmonic will perform music by Edvard Grieg. The night will conclude with a joint performance by the Binghamton Youth Symphony and the Binghamton Philharmonic Orchestra.
All children 17 and under get in for free, courtesy of M&T Bank, Binghamton Philharmonic's Classical Series Sponsor.
There will also be a Pre-concert Dinner to support the Philharmonic, held at the Doubletree By Hilton Hotel Binghamton. The dinner will be $35 per person and seating begins at 5pm the day of the show.
For tickets and more information, including Pre-concert dinner reservations, contact the Binghamton Philharmonic box office at 607-723-3931 or visit www.binghamtonphilharmonic.org.