Christmas time in New York is often filled with magic and wonder. Most people have visions of marveling beneath the tree in Rockefeller Center, window shopping on 5th Avenue, or playing with all the new toys FAO Schwartz has to offer, but that is just a tiny spec of the enchantment to be found in NYC during that time of year. No matter where you are or how you celebrate, the end goals are almost always the same: to spread joy, focus on others, and spend time with your loved ones. While everyone has their own traditions, it is important to remember why you are doing so. That is exactly what Run-DMC was trying to convey with their 1987 hit 'Christmas in Hollis.'
While Run-DMC were initially opposed to writing a Christmas song at the record company's request, their opinion changed once they went through a crate of old odd-ball Christmas Records to see if they could be inspired. After a bit of searching, inspiration finally hit once they listened to Clarence George Carter's funk cut 'Back Door Santa.' Once they decided to write the song, Run-DMC decided they were going to combine the fantasy and mysticism that comes with the holiday with real life experiences, detailing past Christmas' spent with their families in their hometown of Hollis, Queens.
The first verse of the song belonged to Run, which draws listeners in with a surreal experience of finding Santa's wallet after encountering one of his reindeer but returning it because he didn't believe it was right to steal from Santa. From that point the song could have gone anywhere, but DMC decided he wanted to relate it to real life because that is the opposite of what everyone was doing with Christmas music at the time.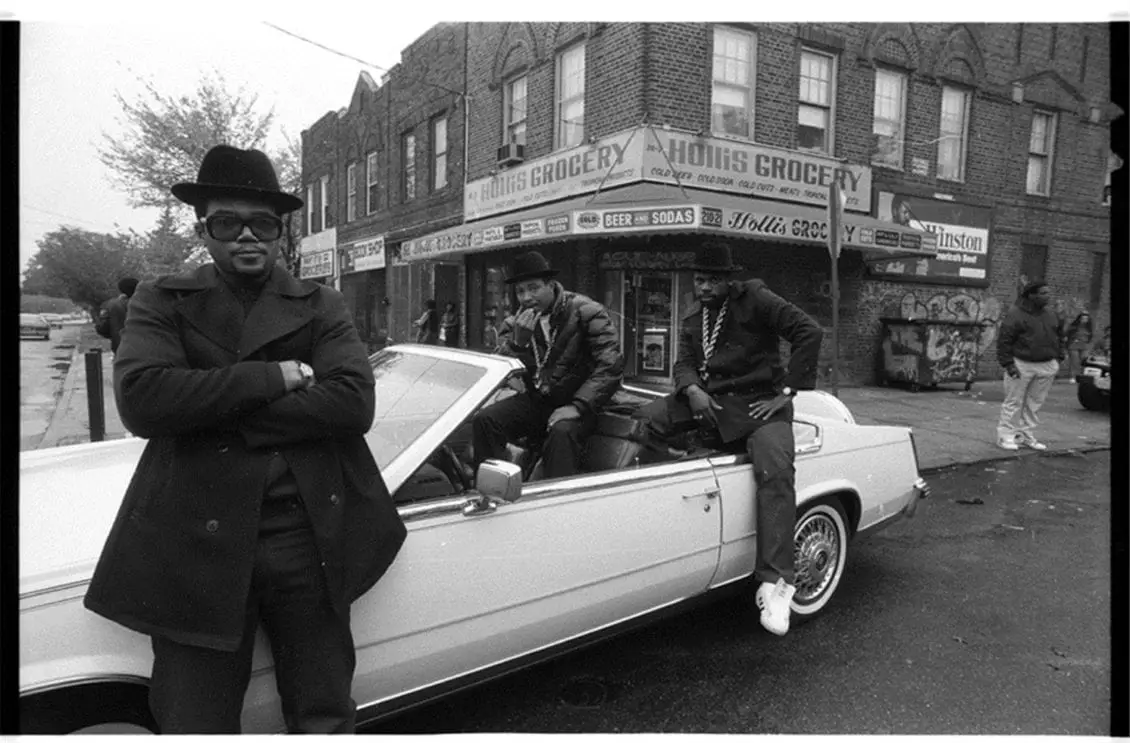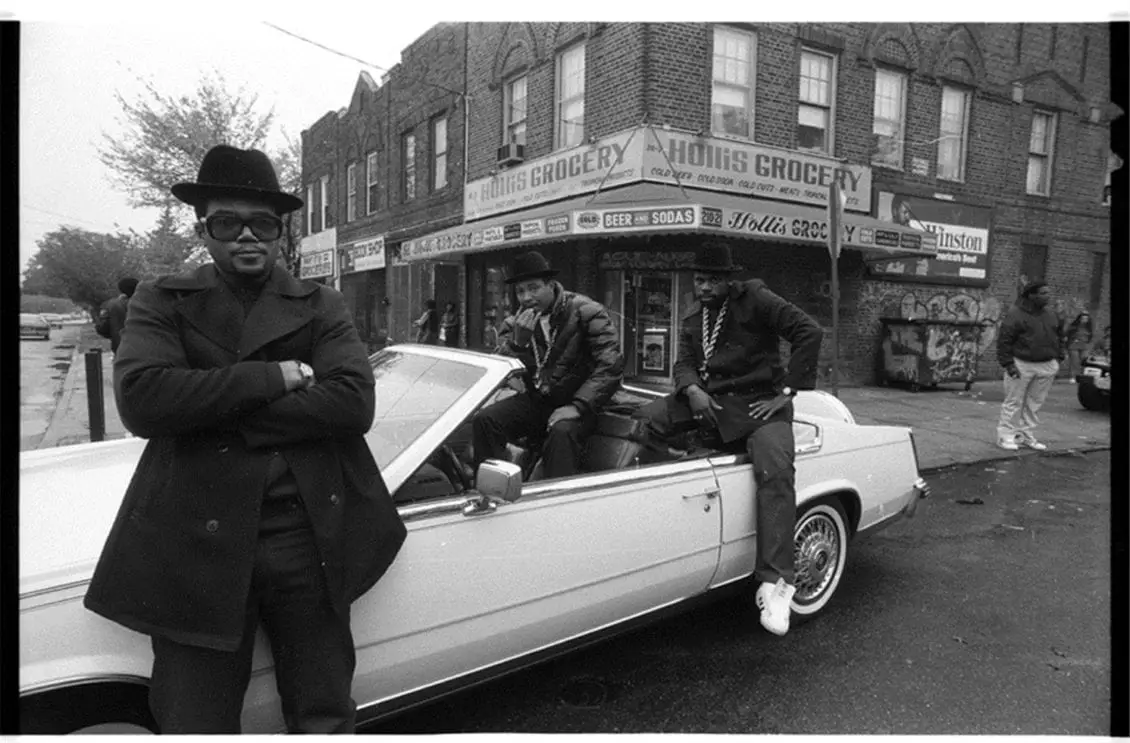 "Every other Christmas song is like a fantasy," Run explains. "You know, [Sings.] 'Santa Claus is coming to town.' That's a fantasy. Even Run's verse, he's telling a story that's like it's been written for a Christmas book. But my story is what really happened in real life, about real people, and what it was like as a kid growing up. It's so real. [Raps.] "Christmastime in Hollis Queens / Mom's cooking chicken and collard greens!" It's funky, it's soulful, it's family, it's real. "Christmas In Hollis" is real, because of my verse."


Hollis, Queens had an incredibly powerful impact on Run-DMC, which is why they decided to homage the neighborhood in 'Christmas in Hollis.' Joseph Simmons (Run), Darryl McDaniels (DMC), and Jason Mizel (Jam Master Jay) formed Run-DMC in the 1983 after being friends at school for years and realizing they had similar interests in music as they got older. At the time of the group's formation, Hollis was a moderately stable, suburban community with a vibrant growing hip-hop scene which inspired and cultivated each member of Run-DMC from an early age. It was a family neighborhood, and the love and support they received helped the group achieve their dreams.
As the group got bigger, the area changed, and the tranquil Hollis soon became plagued with drug and gun violence. By the late 1980's the neighborhood became one of the most severe victims of the growing crack epidemic. Today Hollis has returned to the median income, middle-class neighborhood it once was, but there have been no sightings of Santa since that fateful day in 1987.
'Christmas in Hollis' Lyrics:
It was December 24th on Hollis ave in the dark
When I see a man chilling with his dog in the park
I approached very slowly with my heart full of fear
Looked at his dog, oh my god, an ill reindeer
But then I was illin' because the man had a beard
And a bag full of goodies, 12 o'clock had neared
So I turned my head a second and the man had gone
But he left his driver's wallet smack dead on the lawn
I picket the wallet up then I took a pause
Took out the license and it cold said "Santa Claus"
A million dollars in it, cold hundreds of G's
Enough to buy a boat and matching car with ease
But I'd never steal from Santa, cause that ain't right
So I'm going home to mail it back to him that night
But when I got home I bugged, cause under the tree
Was a letter from Santa and all the dough was for me
It's Christmas time in Hollis queens
Mom's cooking chicken and collard greens
Rice and stuffing, macaroni and cheese
And Santa put gifts under Christmas trees
Decorate the house with lights at night
Snow's on the ground, snow white so bright
In the fireplace is the yule log
Beneath the mistletoe as we drink egg nog
The rhymes you hear are the rhymes of Darryl's
But each and every year we bust Christmas carrols
Rhymes so loud and proud you hear it
It's Christmas time and we got the spirit
Jack Frost chillin, the hawk is out
And that's what Christmas is all about
The time is now, the place is here
And the whole wide world is filled with cheer
My name's D.M.C. with the mic in my hand
And I'm chillin' and coolin' just like a snowman
So open your eyes, lend us an ear
We want to say Merry Christmas and Happy New Year!