The 2022 PearlPalooza lineup for Sept. 17 has been announced, taking place on North Pearl Street in downtown Albany, and featuring a variety of artists.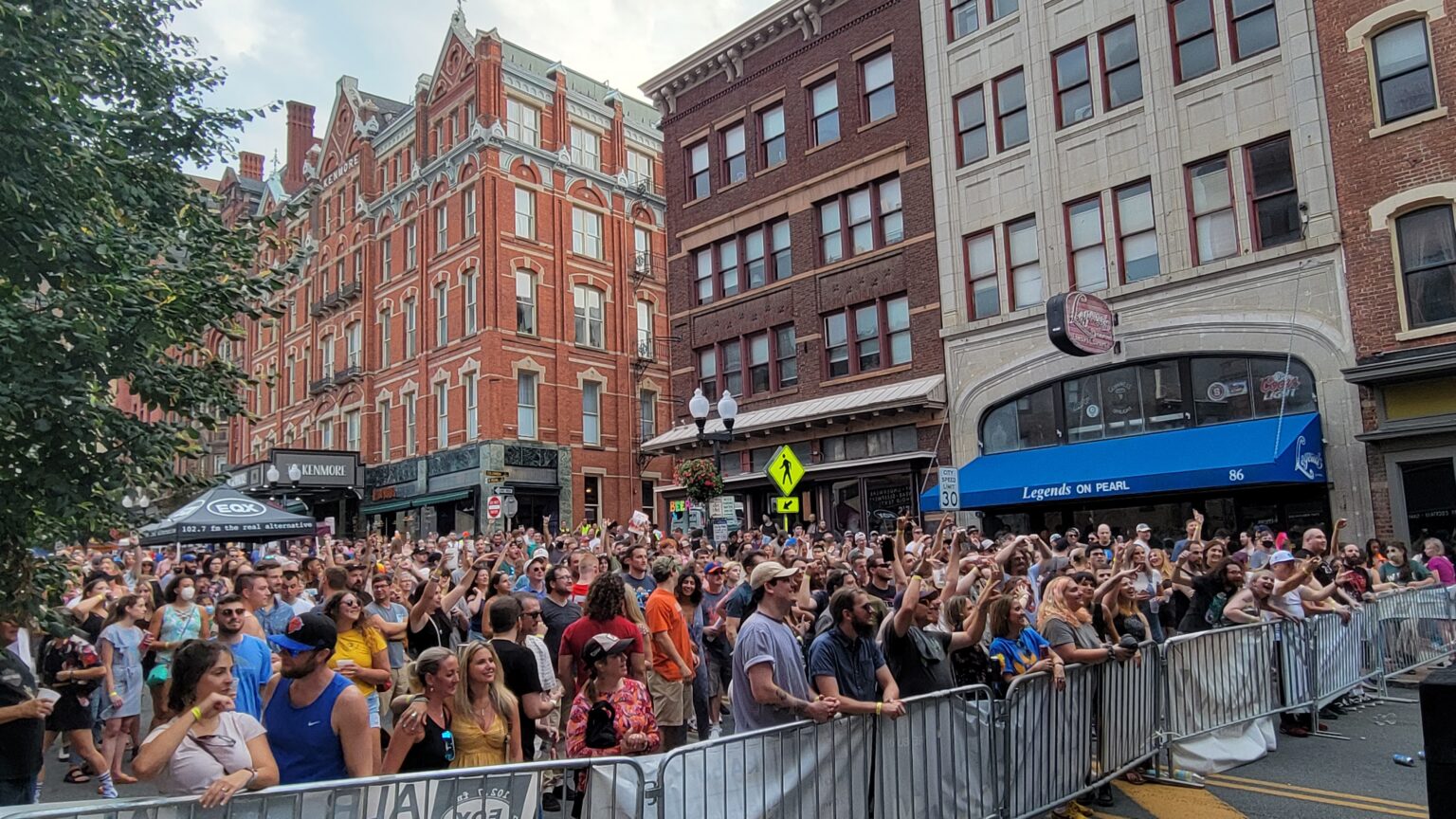 WEQX Director Jeff Morad is excited to bring in a lot of new and old talent to the stage.
We are thrilled to be able to partner with the Downtown Albany BID and all of the incredible sponsors once again this year to bring some free live music to Pearl Street in downtown Albany!  There is so much talent in this area, it's tough to decide who to put on the stage, but we think our local picks for this year will blow you away, plus the national acts and the return of Phantogram to the PearlPalooza stage will be something very special.
The day starts out will YogaPalooza, the Capital Region's only street-wide mass yoga gathering, at 11 A.M. After that, the music begins with BattleaXXX [battle ax], a hard-working trio of all-female rockers from Albany, starting at 12 P.M. At 1:30 P.M. comes Precious Metals, a solo project by Troy singer-songwriter J Lee White. The band's sound pulls from the early 2000s emo explosion and 2010s indie rock revival.
At 3 P.M. Arizona newcomer The Kaleidoscope Kid is playing. He blends counter-culture music with his broad musical and personal appeal. At 4:30 P.M., Los Angeles band Whole Damn Mess is playing. Made up of Don Miggs, C. Todd Nielsen, Lawrence Katz, and Greg Hansen, they bring a new perspective on reality and an understanding of the challenges to maintain a piece of yourself in the face of mounting responsibilities. 
The featured artist this year is Phantogram at 6 P.M. Comprised of lifelong friends Josh Carter and Sarah Barthel, they amassed over a billion streams, achieved one platinum-certified single, two gold-certified singles, and have played at top festivals with artists like Arcade Fire and Miley Cyrus.
The 2022 PearlPalooza will be happening on Sept. 17 from 11 A.M. to 7:30 P.M. on North Pearl Street in Albany. This free event will feature lots of local and national acts, as well as great food and beverage vendors.