On Friday, July 29, indie and alternative R&B artist Charlie Burg released his newest single, "Ohh! Sumthin' New" from his upcoming debut album, Infinitely Tall, out on August 19.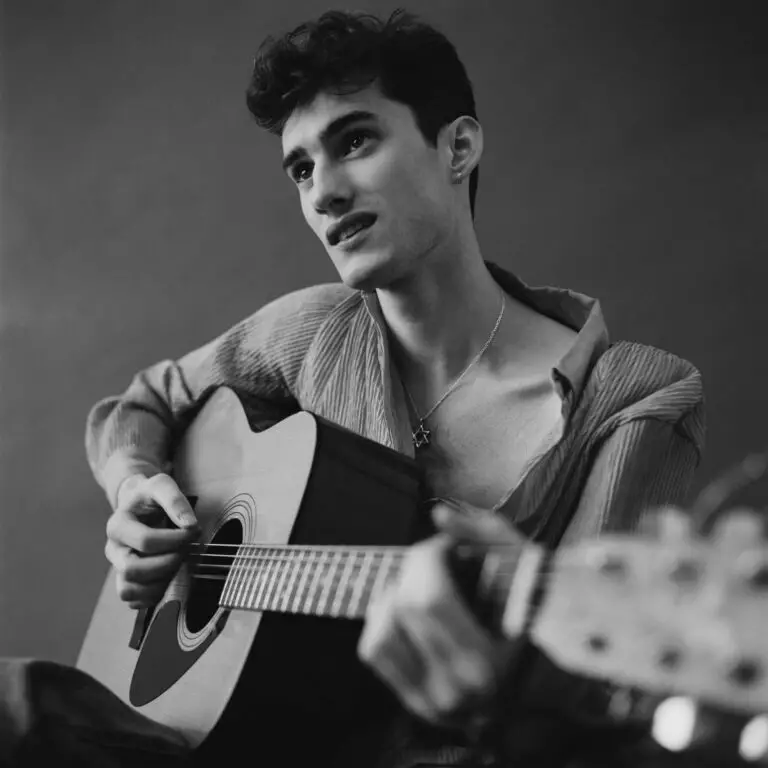 The artist was born in Detroit, Michigan but previously studied at Syracuse University's Setnor School of Music, and is now based out of Brooklyn. His upcoming album, Infinitely Tall, takes place across three spaces: Burg's childhood home in Detroit, his beloved college house in Syracuse, and finally his experiences in NYC. 
In the single, "Ohh! Sumthin' New," Burg explores the story of a character yearning for fresh and authentic experiences. With upbeat instrumentation and lyrics which critically examine the world around him, the track entices while simultaneously offering deeper meaning.
Of the track, Burg shares that it "celebrates and laments the rootlessness of youth … the world of social media makes the protagonist feel like a poser and a fraud, mostly because of how much they subscribe to and partake in its evils. The protagonist desperately wants a change of pace, which is ironic in the face of their desire for solid ground to stand on."
With soft vocals and acoustic guitar suddenly transformed by the sounds of electric guitar,"Ohh! Sumthin' New" takes listeners through a whirlwind. Burg incorporates unexpected backing vocals, sounds, and lyrics to keep you guessing and embodies the phrase "a change of pace."
Burg's previous releases, including "Channel Orange in Your Living Room" and "I Don't Wanna Be Okay Without You," garnered him much attention, but his upcoming release marks a new shift in sound and ambition for the artist. The young 25-year-old expands on his previous works and leaves nothing behind in this new record.
Burg will hit the road this fall across the EU, UK, and North America in support of the upcoming release from September through November. Get tickets now via charlieburg.world. To see the complete list of U.S. tour dates, see below.
Charlie Burg Fall Tour 2022 (U.S. Leg)
Oct. 12 – Washington DC – Union Stage
Oct. 14 – Philadelphia, PA – The Foundry
Oct. 15 – Syracuse, NY – Westcott Theater
Oct. 18 – Nashville, TN – The Basement East
Oct. 19 – Atlanta, GA – Masquerade
Oct. 21 – Dallas, TX – Club Dada
Oct. 22 – Austin, TX – Empire Control Room & Garage
Oct. 25 – Phoenix, AZ – Rebel Garage
Oct. 26 – Los Angeles, CA – El Rey
Oct. 28 – Oakland, CA – The New Parish
Nov. 1 – Portland, OR – Holocene
Nov. 2 – Seattle, WA – Barboza
Nov. 4 – Salt Lake City, UT – Kilby Court
Nov. 5 – Denver, CO – Globe Hall
Nov. 8 – Lawrence, KS – Bottleneck
Nov. 10 – Minneapolis, MN – 7th Street Entry
Nov. 11 – Des Moines, IA – xBK Live
Nov. 12 – Chicago, IL – Chop Shop
Nov. 13 – Detroit, MI – El Club
Nov. 15 – Toronto, ON – Velvet Lounge
Nov. 17- New York, NY – Irving Plaza
Nov. 21 – Boston, MA – Paradise Rock Club