Turkuaz has announced the release date for its last albums. Paradiso, inspired by the band's recent sound, which draws on synth and electronic influences, and Apollyon, a funk-laden 12-track that pays homage to the band's roots, will both be released on September 9.
In advance of the band's final release, Turkuaz has also shared the single "Strange People (Strange Times)" as well as its B-side "Feel No Pain."
The forthcoming albums were recorded before the 2021 exit of several band members amid the ensemble's final tour, which left two founding members, Taylor Shell and Dave Brandwein, to polish these final albums,
It's bittersweet finally putting these records out. Taylor and I are obviously sad about the break-up of the band. Though we have our frustrations, what seems most important right now is to give something to the fans that have supported us all these years, and we hope that two full albums of new Turkuaz material will serve as a half-way decent consolation prize in lieu of being able to tour anymore…This release is a celebration of the legacy and sound that the nine of us built together.

~ Dave Brandwein
According to Brandwein, the forthcoming albums show two very different sides of Turkuaz. The musician views Apollyon as an old-school take on the group's sound, drawing on an increasingly raw edge that still allows room for elaborate grooves and the band's true funky spirit. Whereas, Paradiso is a modern, synth-laden exploratory that captures elements of Turkuaz's developed tone in more recent years. Moreover, these albums will allow fans to experience a certain totality for Turkuaz, with the precision of an understood ending.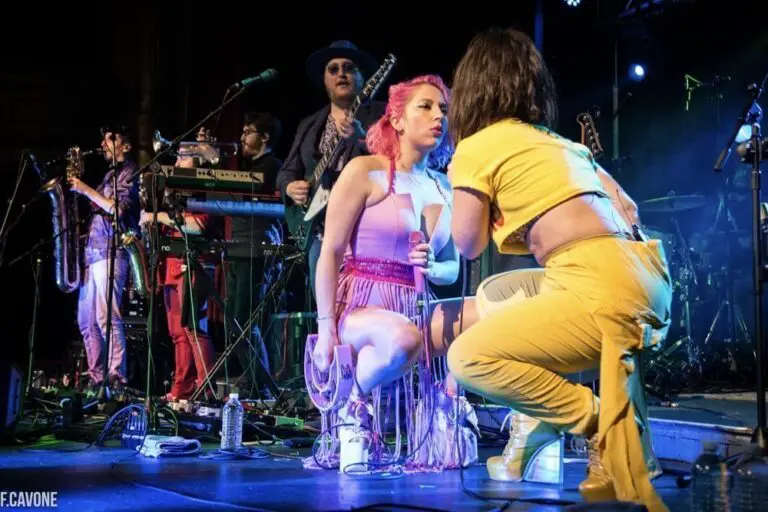 Bred out of what Brandwein has deemed a full circle experience, Turkuaz's final albums deliver two unique sides to the band, which flex distinct facets that showcase a decade worth of hard work and expertise.
For more information on Turkuaz, visit the band's website here.