Basilica Hudson, the internationally-renowned nonprofit arts center co-founded by musician Melissa Auf der Maur and filmmaker Tony Stone, is spotlighting area musicians, DJs, spoken word, visual artists and more with Jupiter Nights, a new weekly series taking place in its recently-renovated Gallery Building.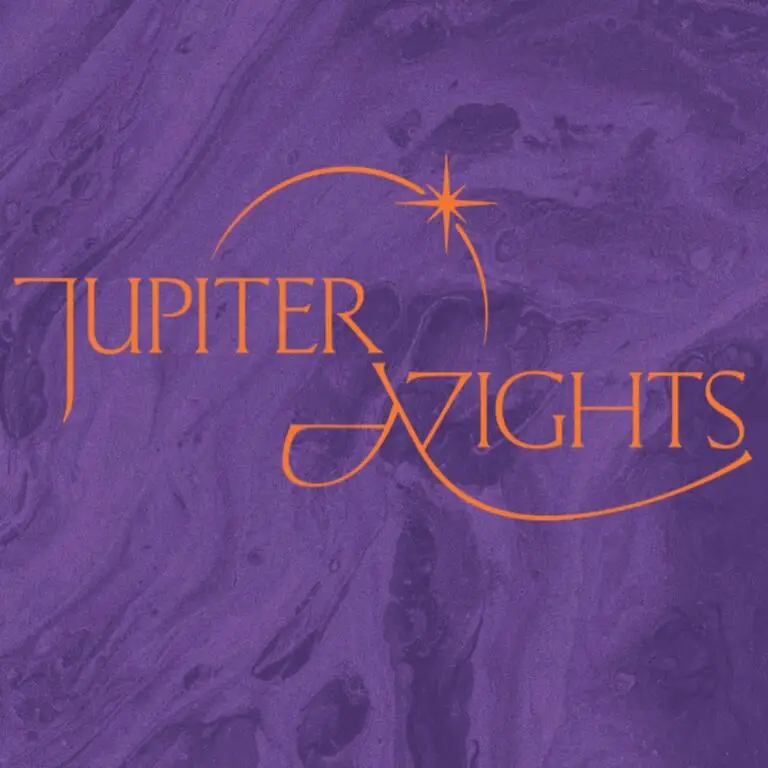 "In astrology, Jupiter is the planet that rules Thursdays and also the planet of expansion," says Auf der Maur. "Our Jupiter Nights are a gathering place and performance space where local creatives can showcase their talents, while also connecting with like-minded explorers in their own and other artistic disciplines. With the recent expansion of our Gallery Building, they present the first opportunity for year-round weekly programming here at Basilica Hudson. In their intimacy and frequency, they also offer a wonderful counterbalance to our large-scale seasonal events like 24-Hour Drone and Basilica SoundScape."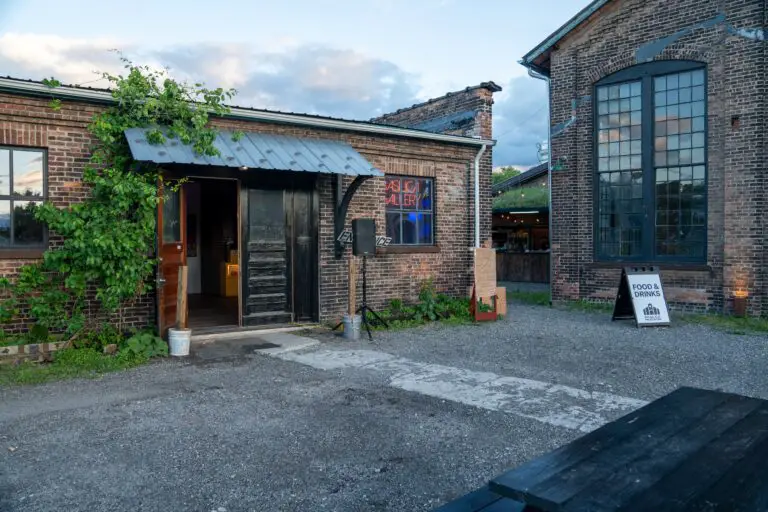 Music, both live performances and DJ sets, are very much the anchor of Basilica Hudson's Jupiter Nights, along with poetry and storytelling, visual art and even cuisine.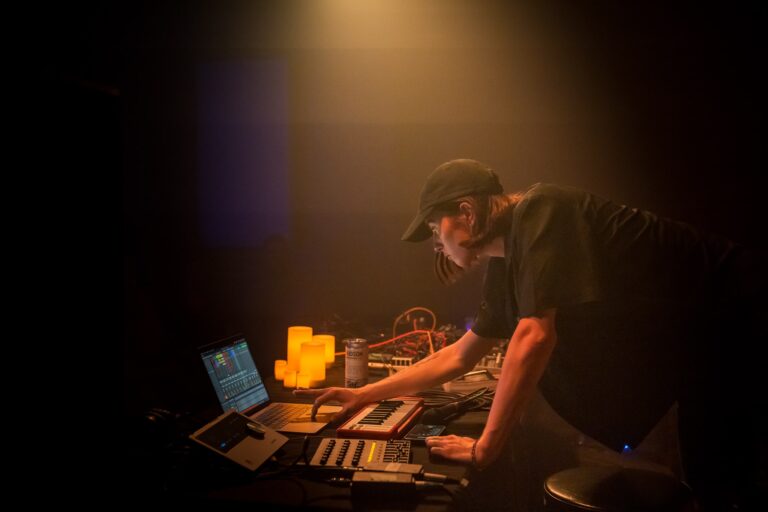 The novel series kicked off May 5 with lovers x Navaja El Filo Tropical, an evening of Salsa, Cumbia, Ranchera, Reggaeton, Guaracha and Danzón music featuring artists from NYC, Mexico and Hudson. The night also boasted DJ sets by Adrian Is Hungry, Laura Se Fue and Sonido Talacha of the Barrio Collective, along with lovers, the duo of Hudson's own DJ Uncle Rudy and Davon. This was complemented by a poetry reading by O Zotique and food by Casa Latina Pupusas Y Mas, a family-owned Hudson restaurant featuring authentic cuisine from El Salvador and Mexico. Murals made by local youth during a spray paint workshop led by Super Stories were also on display. 
Avant-garde jazz was featured during a June 9 event produced by Melodius Thunk, a partnership between local artists and musicians Reggie Madison and Tshidi Matale. This evening featured the Zwelakhe-Duma Bell le Pere Trio and a DJ set from Fulathela, AKA Mike Mosby. Ambient soundscapes and edge-pushing audio hijinks were the focus of the July 21 event headlined by claire rousay and Matchless (Whitney Johnson). The first season of Jupiter Nights concludes tonight, July 28, with performances by a trio of singer-songwriters Emily Ritz, Jackie West and Shana Falana.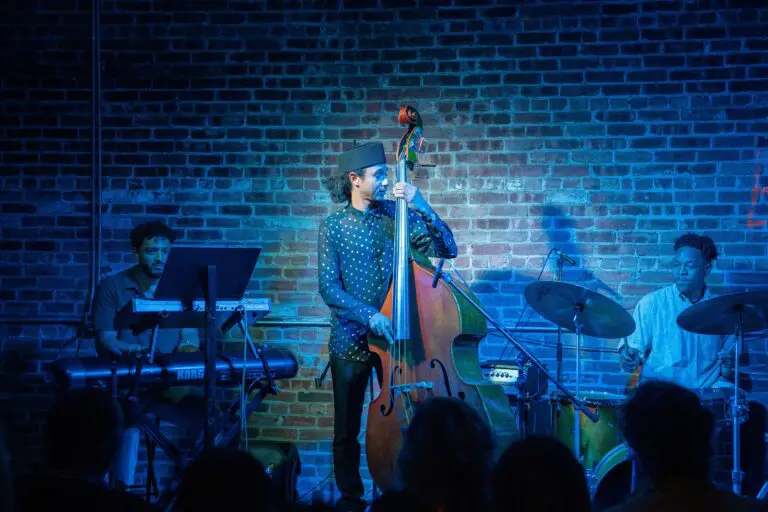 Basilica Hudson's Jupiter Nights will be on hiatus in August but return September 15 according to Allison Young, who co-curates the series with Sam Hillmer.
"Jupiter Nights has brought a heightened localized focus to both our curatorial vision and community presence," adds Young. "It has been met with a very positive response from folks all across the Hudson Valley. It is bringing in both first timers and returning visitors, ones who are delighted to have a unique performance space that they can patronize weekly for the best in music and other creative forms."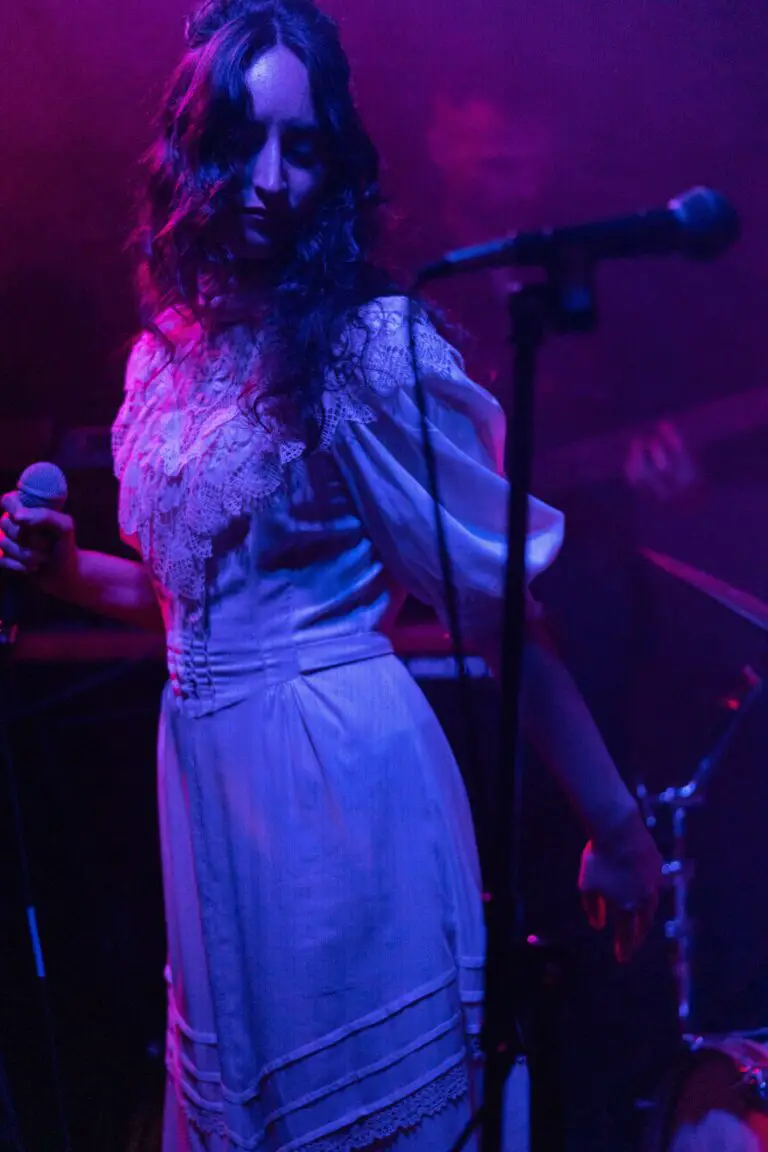 Young continues: "Come September, we will continue our mission to showcase a different style of music each week, complemented with new gallery openings by local artists, spoken word and some of the finest food that the restaurant-rich Hudson Valley has to offer."
Doors open at 7 PM and performances begins at 8 PM Thursdays at Basilica Hudson, 110 South Front Street, Hudson.  Updates on events and the announcement of the coming Fall schedule can be found at the series' webpage.