A Fragile Tomorrow released their new album It's Better That Way on July 15th via MPress Records. This album combined many of the band's musical interests and new tryouts which included Krautrock-psychedelia, indie rock swagger, Crowded House-esque pop songcraft, British folk and hip-hop-influenced sampling.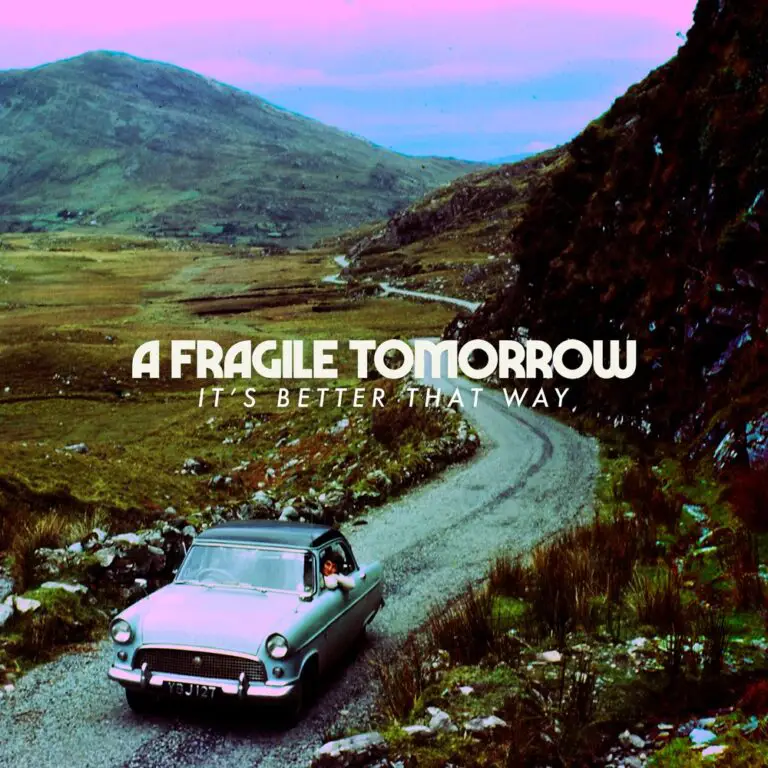 Members of A Fragile Tomorrow are founders Sean Kelly, Brendan Kelly, and Shaun Rhoades, as well as new additions Josh Kean and Peter Holsapple. They released 5 albums including their independent Music award winning debut album Make Me Over and have shared stages with artists including Indigo Girls, Drivin' N Cryin' and Matthew Sweet.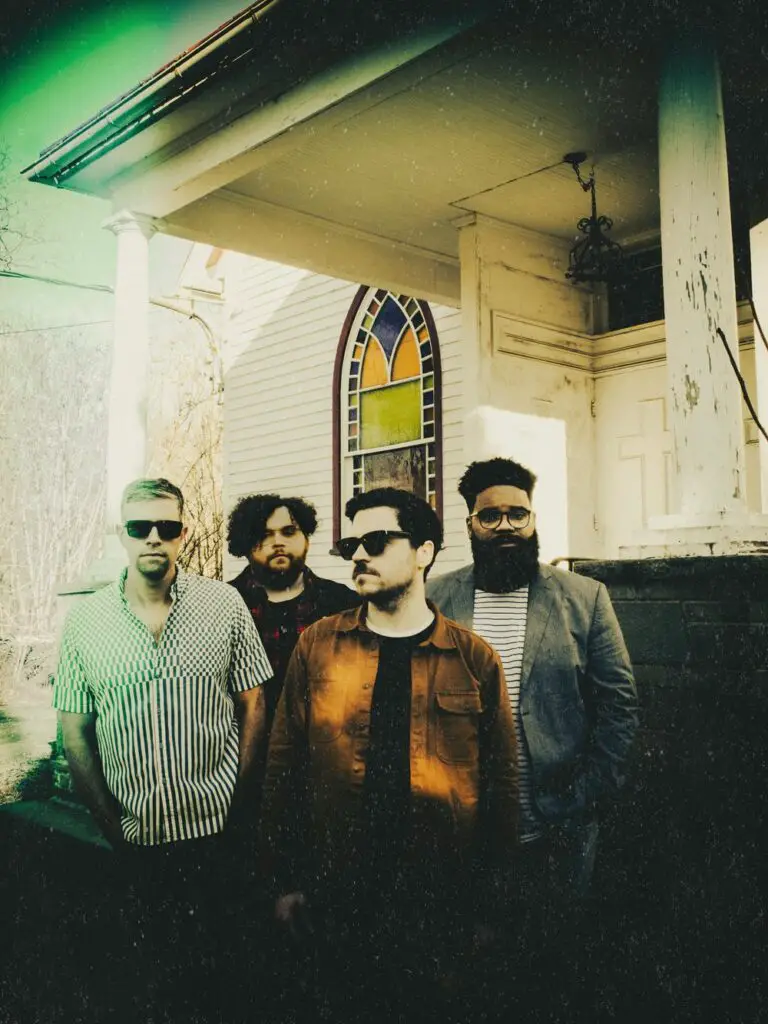 Musically the main theme of the new album from A Fragile Tomorrow is trying not to be boxed in. Brendan Kelly summarized this from their experience that they scrapped almost half of completed songs, and re-approached the production to jump out of the very specific sound in mind previously.
Lyrically, there are a few themes threaded throughout in this political record. It includes being worn down by capitalism, feeling disillusioned with the music industry and struggling to adjust, and anxiety about grief, isolation, politics, religion, or the state of the world.
"I would say that this album is really just a summary of who we are as a band. We embraced our roots as a pop band, but continued exploring our more experimental side like we did on our last album, Generation Loss, and tried to take that further (in different ways). It covers everything from riff rock, to hip hop production, to post punk, power pop, psych rock, and even folk. I'm really proud of the production on this album and the way we were able to tie everything we love into what I think feels like a cohesive unit."

Brendan Kelly
"All Signs To Amsterdam" decipted anorexia, "Another Club" tells a story of losing a mother, and "Sandy" tributes to Sandy Denny to critical current social/political issues. "Fraying Wire" responded to January 6th, "For An Eye" looks at the prison and military industrial-complexes that are backed by a harsh capitalistic system, "Look Out" supports salt-of-the-earth union workers, and "Lost In Art" conveys a message of resistance to the conformity of mainstream music and the music industry.
"All Signs to Amsterdam" was reworked after the departure of previous member. It starts with electronic guitar strum, and vocal and drum come in later. The melodies were inspired by 70s British folk like Fairport Convention. It didn't have a chorus progression but the chorus are big and fuzzy which injected the song an exciting vibe. Lyrically, this song is about anorexia, relates to their 2013 European tour where Sean Kelly's eating disorder really started getting serious.
Another Club described a story of being in the "club" of losing mother at a relatively young age. Inspired by the album 'Comet, Come To Me' of Meshell Ndegeocello, the verse has a vibe of soul music with a peaceful sorrow. It also combines several different musical pieces that both Brendan and Kelly wrote, while Peter's organ solo stoodout as is his harmonica playing. These infusion added more elements with different feelings to the song. 
"Fraying Wire," one of the centerpieces of the album, was written and recorded on Kelly's Fender Jaguar in a made up open tuning. The opening drum which feels like hitting a jar is like a reflection of the political mess on January 6, 2021. Then the guitar brings an interesting chord progression and tuning as the added vocal harmonies provided a holy sound to the song. 
For An Eye is a direct criticism of the prison industrial complex and the death penalty. The "percussive" drum beats from a double floor tom is a great example of some of the rhythmic direction the band were trying to go in early on. Peter's synth strings as well as Brendan's messy, noisy solo built a stream-of-consciousness style.
Look Out! is a pro-union, anti-capitalism song that also criticizes the hypocrisy of Washington. The bassline was a looped line with added chord changes and dynamic shifts around. The real drums inject life to the song. Peter's cascading arpeggiating synths and thingsturned it into something pretty amorphous and genre nonbinary, despite it originally being something sort of Clash and The Specials influenced. 
"Collapsed Catholic" is currently the favorite song of the Montgomery-born guitarist, songwriter, and pedal master Brendan Kelly. This song feels like a journey and was originally intended to be the opening of the album. Therefore, it tied together a lot of the different elements that appear throughout the record. Introduced with psychedelic noise, a big guitar riff and some frantic drums, hip hop-inspired sampling in the bridge, the song also includes a little dreamy synth breakdown, and a great guitar solo.
"It's really an amalgamation of everything we love and everything we're interested in exploring. It's probably best described as "art rock," which is a term I shouldn't like but really do. I think it's a term that throws genre out the window, which is something that appeals to me."

Sean Kelly
Produced by A Fragile Tomorrow, with additional production by Peter Holsapple and mastered by Grammy winning mastering engineer Alan Silverman, this experimental album included unusual but wonderful thinking of members and enjoyable music compositions.