David Loss from the band Aqueous announced he is taking time away from the band to welcome his new baby into the world. Fans speculated a breakup but were met with a sweet and emotional announcement.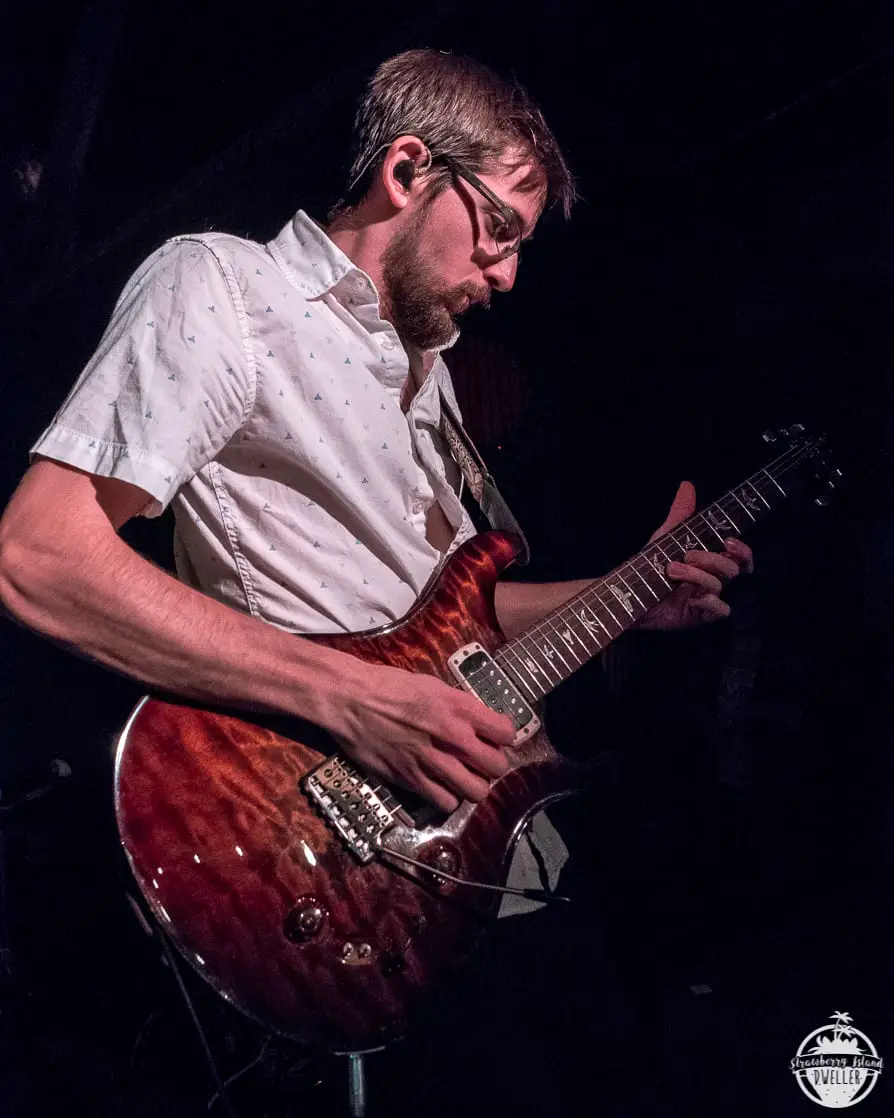 Aqueous is a Buffalo-based groove band with a loyal following who put on spectacular shows. David Loss is the guitarist and keyboardist who does vocals with the band and is gaining notoriety as one of the most skilled, actively touring guitarists in the industry. His sound is unmistakable and keeps fans coming back show after show.
The band has been quiet lately and should have announced a fall tour, however, they proudly announced that Loss is welcoming a child with his wife. He is taking the rest of the year off to take care of his child. The pandemic has taught us life can be disrupted abruptly, and we take the little things for granted. Life is all about balance and being present, and Aqueous are taking this time to reevaluate the culture of the band by not touring as much to get back to their roots.
David Loss spoke about the decision with me, and the band's future.
I knew it was the right decision for me to make. When my son is born it's going to be such a life changing experience that I want to fully be there for all of it. I don't want to miss a thing! A lot of first time things and time you just can't get back later. I know my wife will be very happy to have me home more as well. She has always been so supportive of me in everything I've done, which makes me feel ever more that I need to be there with her as much as I can. The only hesitation that I had really was that I didn't want to let anyone down. That includes all of our fans and friends as well as the rest of the band. Especially since the guys are some of my best friends. We've been doing this thing for a long time now! It's tough to take that long of a break from playing shows, but again I knew it was what I had to do and I feel very lucky that everyone has been very supportive of my decision. I'm happy that the guys will be able to play a handful of shows without me too. So keep an eye out for those sets!

David Loss
It is beautiful to bring a child into the world, and even more complicated when you are a musician with a hectic touring schedule and music to make. Loss taking the time and being present for a while is something all father's with hectic schedules should do. Fans may be sad they won't be able to see Aqueous for a while, but the music is still there, and they also teased a new album for next year, as well as more tours.