The Smoke Jazz Club, one of New York City's premier live music venues, announced its long-awaited reopening.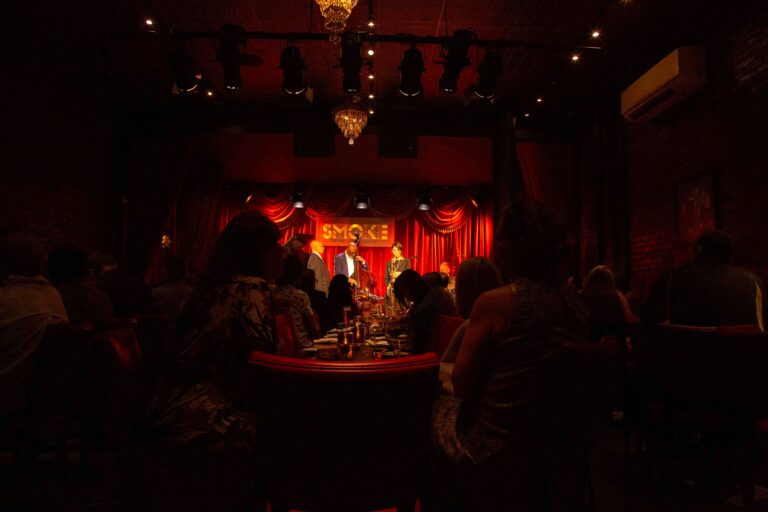 Located on Manhattan's Upper West Side at the junction of Broadway and 106th Street (aka Duke Ellington Boulevard), the club offers classic and modern jazz performances. Created in 1999, the club is internationally recognized with top-notch programming and rising stars. It has survived economic crashes, fires in the building, and more but the pandemic proved to be much more difficult.
For the past two years, the club has had to change the way they did things to make sure it was done safely. These include modified operations like live streams, sidewalk concerts, and outdoor dining. Although indoor performances were closed, Smoke has survived with a newly expanded space.
Smoke Jazz Club has so much history. Despite the struggles of the last few years, we just knew that the music couldn't stop here. The past couple of years have not been easy for anyone, but having live music back in the club with everyone together, musicians and listeners, seems like a turning point. We are very excited to take this next step.

co- owners Paul Stache and Molly Sparrow Johnson.
The club will add smaller combined spaces to operate safely, serving as an attached lounge featuring the relocated, historic, full-length bar providing more space for audiences and a larger stage for performers in the main listening room.
There was a grand reopening concert to kick off the revamp, and a slew of artists are set to perform in the near future including Charles McPherson, Vijay Iyer, Mary Stallings, Bill Charlap, Bobby Watson, and more. For more information about the Smoke Jazz Club and to buy tickets to the many events happening, go here.