Aqueous has announced one last final appearance before year's end and the band is making the very most of it. The Buffalo natives have just announced the inaugural The Great Flamingle which is scheduled to take place Saturday, September 3 at the outdoor lot stage at Jack Rabbit in the band's hometown. The event, with music, vendors and other experiences curated by the band will mark the last full band show on record for 2022, with keyboardist David Loss set to take paternity leave shortly.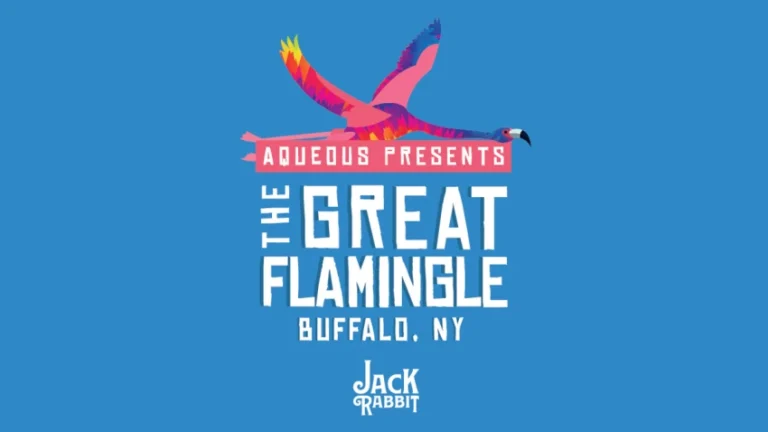 The Great Flamingle will feature two sets from Aqueous as well as performances from lespecial and The Talking Dead Heads, plus supporting acts from fellow locals Space Junk and Tortoise Forest on an outdoor lot stage.
This is something we've wanted to do forever…We're all very excited to throw a unique, AQ-curated experience from the music, the vendors, the fan experiences, and beyond! We're looking forward to building on The Great Flamingle in the years to come, too.

~ Aqueous guitarist Mike Gantzer
Tickets for The Great Flamingle, this last scheduled Aqueous gig of 2022, are on sale now here with both VIP and general admission options available. VIP ticket holders will have access to an intimate indoor performance along with a meet and greet with Aqueous plus complimentary food and two drinks from the Jack Rabbit Kitchen and Bar.