The 13th annual Hudson Valley Jazz Festival returns for a celebration of jazz beginning on August 18 through August 21.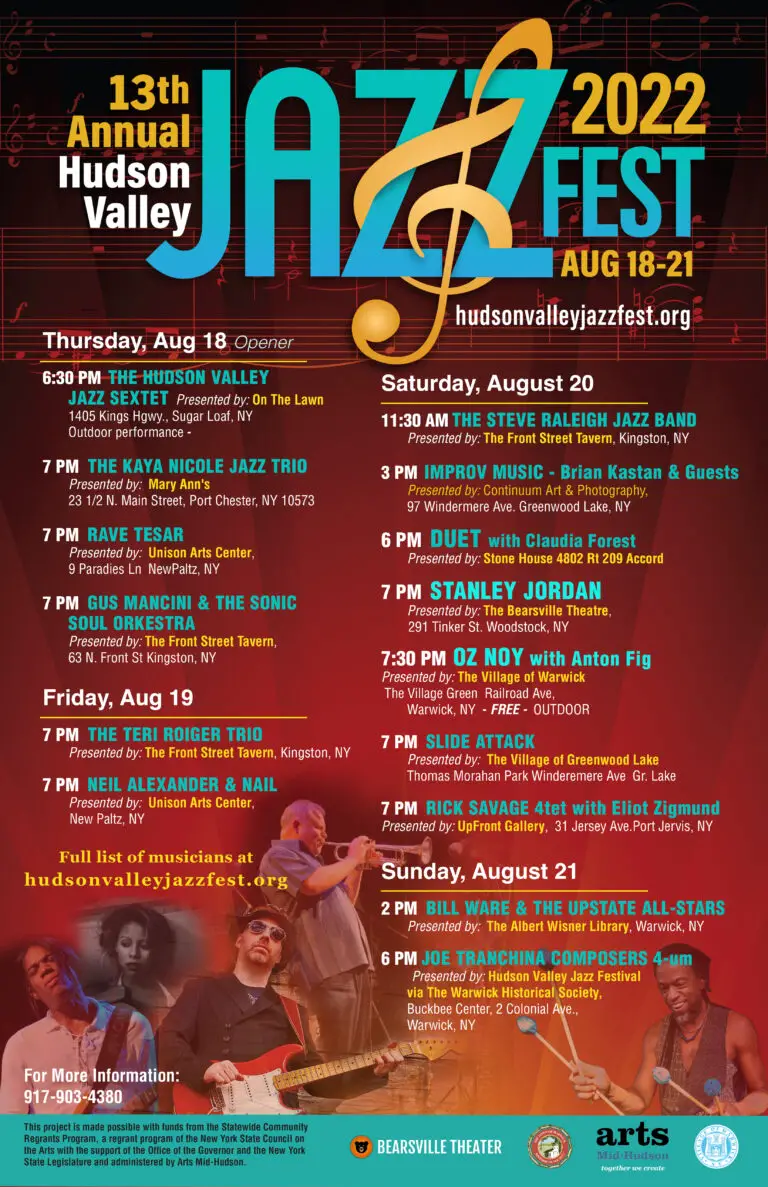 The Hudson Valley Jazz Festival continues to draw talented musicians to its lineup, all of whom will play in various settings around Hudson Valley. Instead of one stage showcasing each artist, these venues take the forms of parks, libraries, restaurants, performing arts centers, cafes, and more.
Although the festival has hosted big names such as Wallace Roney, Buster Williams, and Lenny White, the aim is to showcase and highlight local jazz artists as well as provide live music to the audiences who wish to listen. The festival is a collaborative one, with participating venues and festival organizers coming together to craft the perfect schedule and lineup.
On Thursday, August 18, The Hudson Valley Jazz Sextet will open the 2022 festival at 6:30 pm with an outdoor performance in Sugar Loaf. The Kaya Nicole Jazz Trio, keyboard artist Rave Tesar, and Gus Mancini & The Sonic Soul Orkestra will also all play concerts around the region beginning at 7 pm.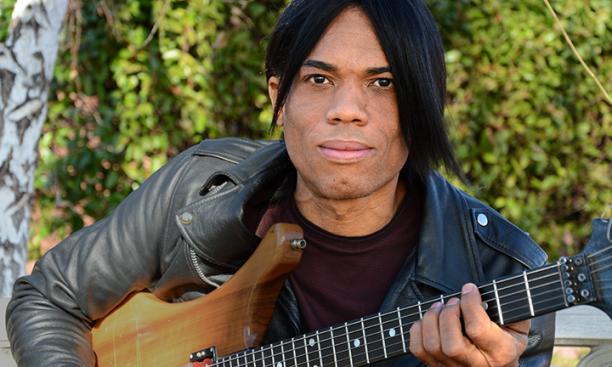 On Friday, August 19, The Teri Roiger Trio will play in Kingston at 7 pm, and Neil Alexander & Nail will perform in New Paltz. Over the course of the festival, other acts include Slide Attack, The Steve Raleigh Jazz Band, Bill Ware & The Upstate All-Stars, and many more.
Some of the shows during this year's festival are free concerts, but others are moderately priced. The lineup for the 2022 season is still being finalized. For the full list of musicians to catch at The Hudson Valley Jazz Festival, visit their website available here.