On June 3, Brooklyn-based emo band, Stay Inside, released their newest work and 5-track EP, Blight, via No Sleep Records.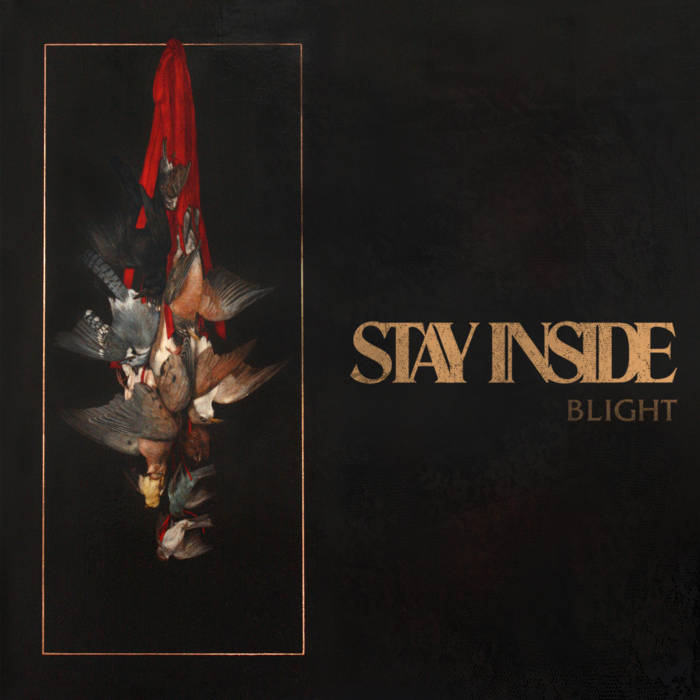 Stay Inside consists of Bryn Nieboer (vocals/bass), Chris Johns (guitar/backing vocals), Chris Lawless (guitar/backing vocals), and Vishnu Anantha on drums. Blight is the band's newest release since their critically acclaimed 2020 album, Viewing.
Jon Markson of Drug Church and Koyo returns on production for the Blight EP which showcases a more intense side of the emo Brooklyn band. Although only totaling five songs, the lyrics and carefully executed instrumentation put the release on a caliber of its own.
The opening track, "Eraser," starts slowly, with an emotional rhythm and vocals to draw you in before an intense build with drums and guitar. "Hollow," plays with a unique beat and engaging message, with the lyrics "so I just sit there with my arms wide / I think I used up all my good lies / Oh god you started losing everything before you try to tell yourself to stop." The EP was written while NYC was experiencing intense lockdown, and it fully represents the extreme feelings of the time.
Other tracks, such as "Fracture" and "Spore" are great additions to the EP, bringing even more depth and experimentation to the work with addictive drums and melodies. Stay Inside is surely growing and expanding with this most recent EP, Blight. 
This summer, the post-hardcore band perform at the Saint Vitus Bar in Brooklyn on July 22. Be sure to keep up with the band on Instagram here and Twitter here, and take a listen to some more of their music, available below.