After having a two year hiatus, shows and festivals of all sizes are coming back and coming back strong. One such festival that has been a staple for many years which brought people from all over the state and out, this festival, is iMatter. If you ever been to Warped Tour, you may get a similar vibe, with multiple vendors, bands with merch tents, two stages(way less than Warped Tour).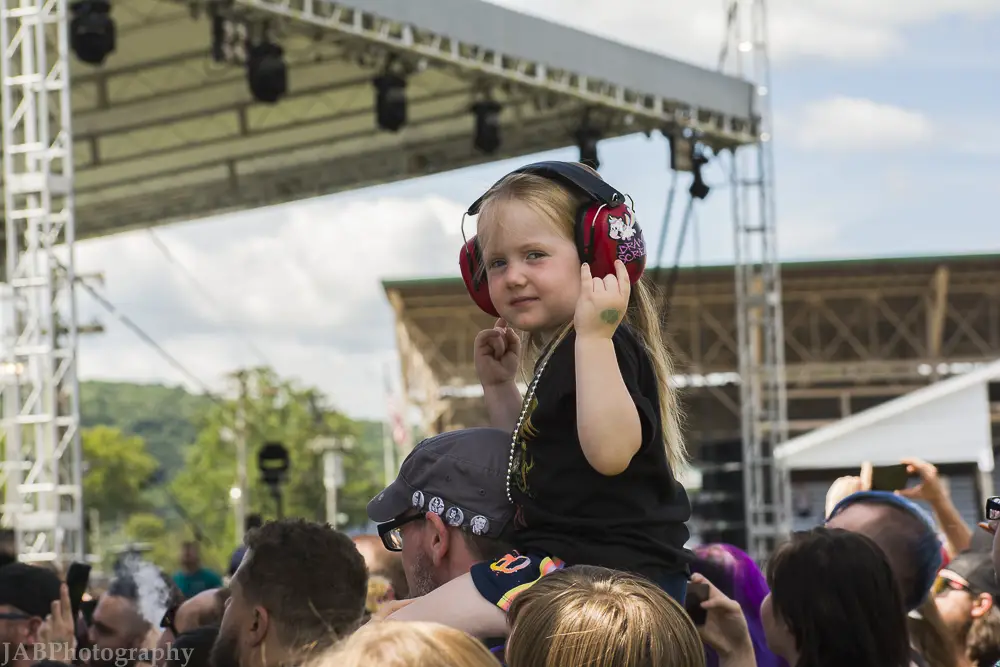 IMatter's home is located in Horseheads at The L, and while not big in comparison to the other cities like Rochester or Buffalo, many flock to this area every year for it. One thing that shocks many, is the fact that this festival is free, which seems impossible and has been since the start. There is a lot more to talk about but who better to explain than the current organizer Adam Bunce.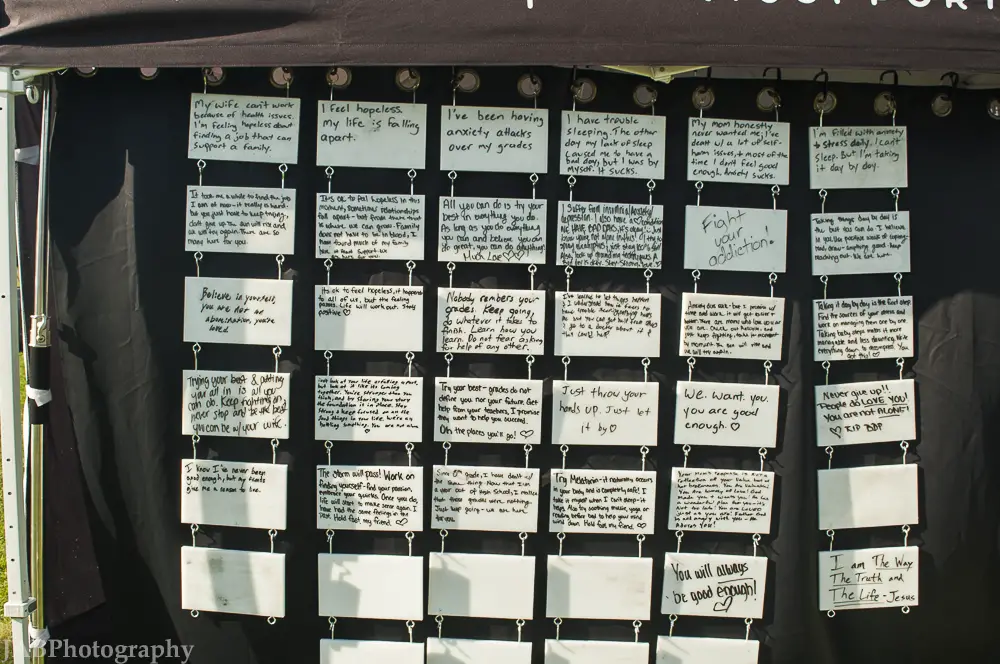 Joe Booth: So, how would you describe iMatter Festival to someone who's never been? 
Adam Bunce: The iMatter Festival is a free annual festival featuring hard rock, metal, and alternative bands from local to national acts. The festival counter suicide, self-harm and self-doubt by promoting unearthed value, unveiled purpose and defiant hope to this generation.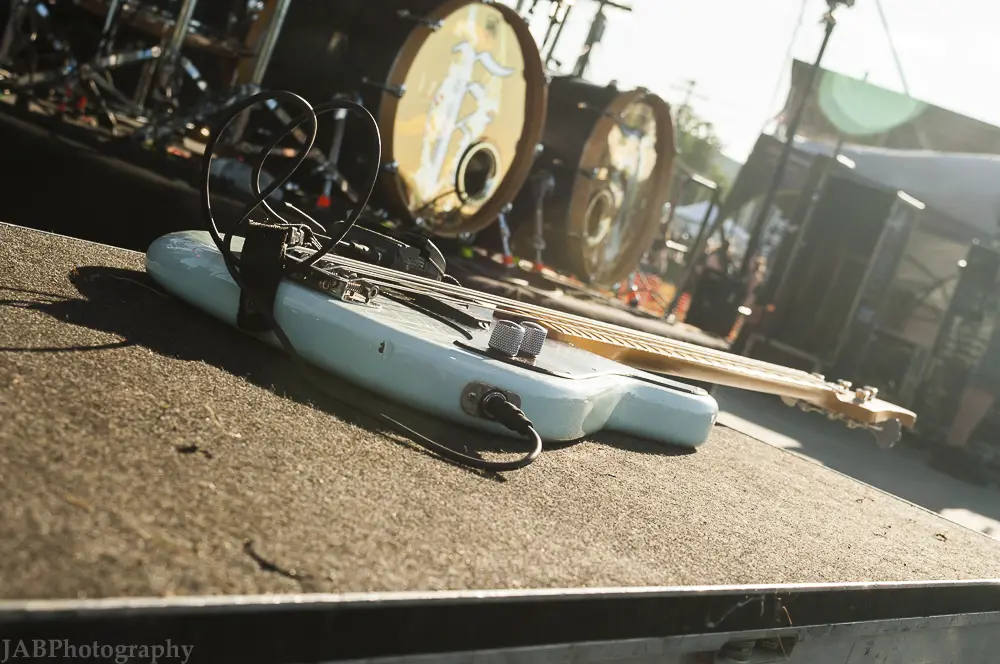 JB: What was your inspiration for the festival and the name? 
AB: The iMatter Festival is a free concert hosted by the iMatter Foundation promoting life, hope and value to our communities. Its message is simple: every life matters.  The festival began in 2007 because the founder, Scott Lowmaster, wanted to give everyone in attendance something for free, and ask nothing in return from them for attending.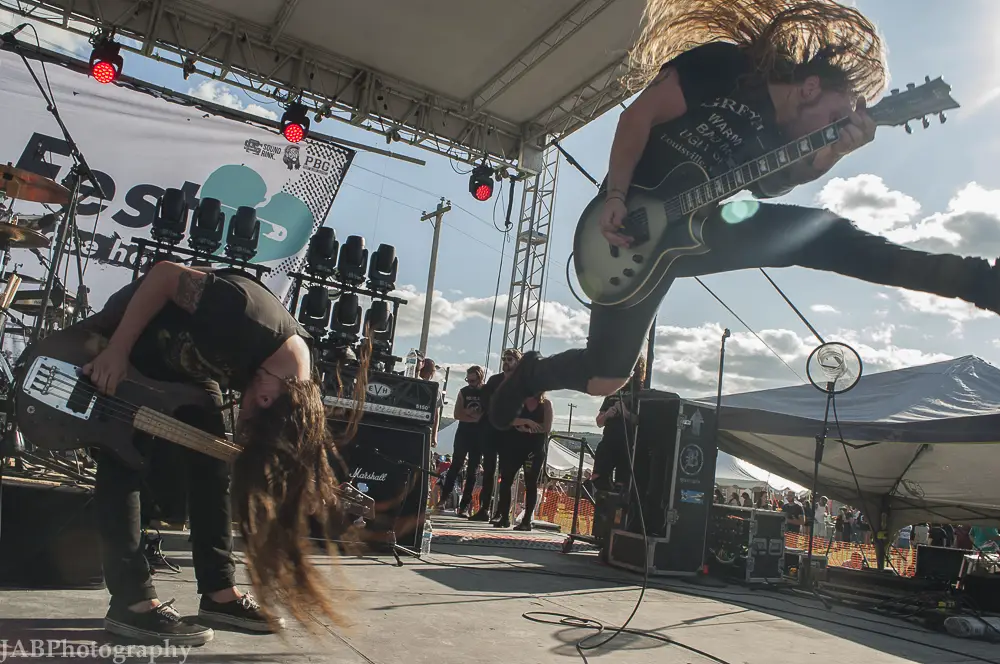 JB: What makes iMatter special for you? 
AB: iMatter is special to me because it's truly something unique and one of a kind.  A festival like this would normally run upwards of $50-$500 to attend, yet we have found a way to make it free for those that choose to join us each year.
JB: What has been your favorite iMatter or memory?
AB: For me personally it was probably the year that Underoath headlined the festival.  Underoath has always been one of the most influential bands for me over the last 20 years.  It was always a dream of mine to book them and we had that opportunity in 2018.
JB: After being on hiatus for two years, were there any challenges to bringing back the festival?
AB: We've had a lot of issues this year, issues are always a thing when it comes to booking a festival.  Unfortunately, we weren't granted our mass gathering permit from the county.  This is the main reason we had to move the location of the festival to The L.  The L is an iMatter run venue that we opened up in September of 2021. As much as the festival is what helped us birth the venue, the venue just isn't large enough to give iMatter the "feel" that an open field provides.  We hope that in 2023 we'll be able to get this all back up and running as an outdoor festival, it was either move to The L in 2022 or not run for a 3rd straight summer.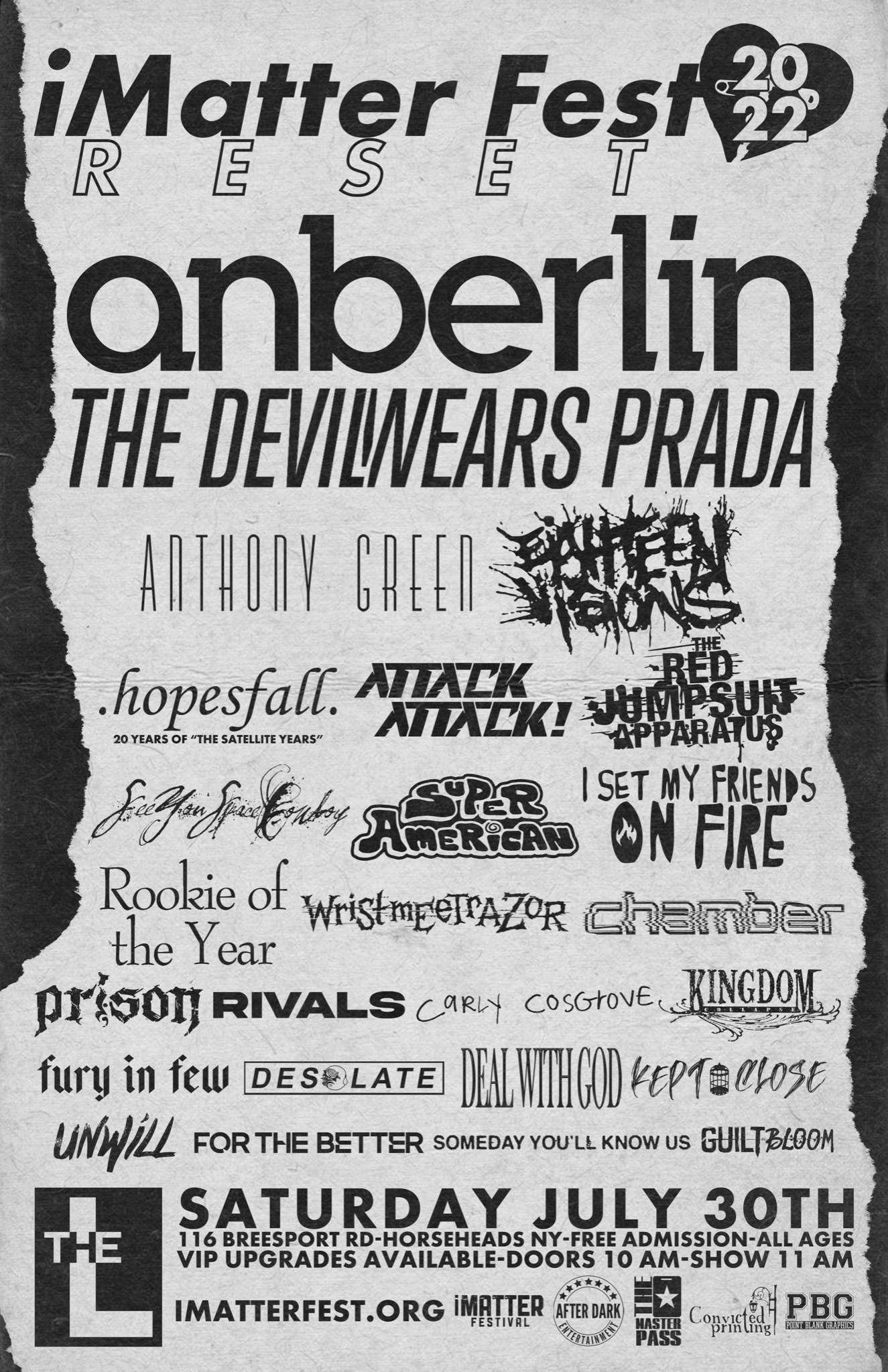 JB: I'm sure with the festival almost here, you still have lots of planning going on but do you have any goals for next year and beyond?
AB: Yes, we are always trying to make sure that we are offering something unique to those who attend.  Its always our mission to keep the festival free, and we will continue to follow that model.  But we love what some of the VIP packages have allowed us to offer those that are willing to pay for an enhanced experience on the day of the festival.  
JB: Thank you for your time, would like to add any final thoughts? 
AB: We are just ecstatic that we can bring iMatter Festival back after having a 2 year hiatus.  Even if it's just a smaller version of what iMatter has been historically, it's a step towards what it was originally intended to be. 
In case you haven't seen it, this is the lineup for this year and even though this is a free event, the capacity is limited and all free tickets have been claimed but there's still plenty of VIP packages you can buy. We will see you July 30th at The L for iMatter Festival Reset.
Take a look back at iMatter Festival in 2018 and 2019.