A variety of music is presented by the Schroon Lake Arts Council this summer, with "Schroon Lake Live — a World of Music on Schroon Lake."
Located near the historic 1874 Boathouse Theater overlooking Schroon Lake, "The Pearl of the Adirondacks," the Schroon Lake Arts Council brings affordable events for all residents and visitors in the North Country, and as such, all concerts and programs are free this summer.

The concert series, which began back in the 1970's, has long featured the best in traditional folk, bluegrass and Adirondack roots music, most often performed in the intimate and acoustically wonderful 1874 Boathouse Theater.
After there were no concerts in the summer of 2020 due to Covid, we were one of the few series that returned to live music during summer 2021. That said, we had a wonderful season last year, featuring 5 concerts as well as our Adirondack Folk Festival.

Dr. David Namerow, President, Schroon Lake Arts Council
Forging a unique affiliation with the Schroon Lake Chamber of Commerce, the Arts Council can now reduce costs and share marketing with the Chamber, allowing for greater collaboration on all arts programs. "The businesses and residents of Schroon Lake have stepped up to the plate with increased donations and sponsorships", said Dr. Namerow.
On Wednesday nights, the local Chamber of Commerce sponsors their popular Twilight Dance and music programs from 7 to 9 pm outdoors and FREE for all. "We are very proud of our musical history and want people to know that if you want Live music in the summer, Schroon Lake is your destination.", said Dr. Namerow.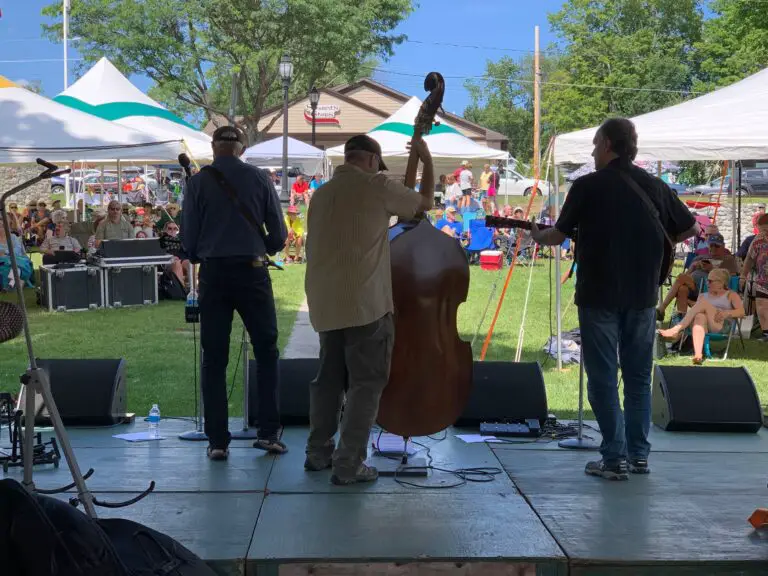 A special family and children's concert will be held on Saturday morning, July 16, at 11 am in the Boathouse, featuring Mark Rust, a wonderful instrumentalist and singer who promises to have all kids and families singing and playing along.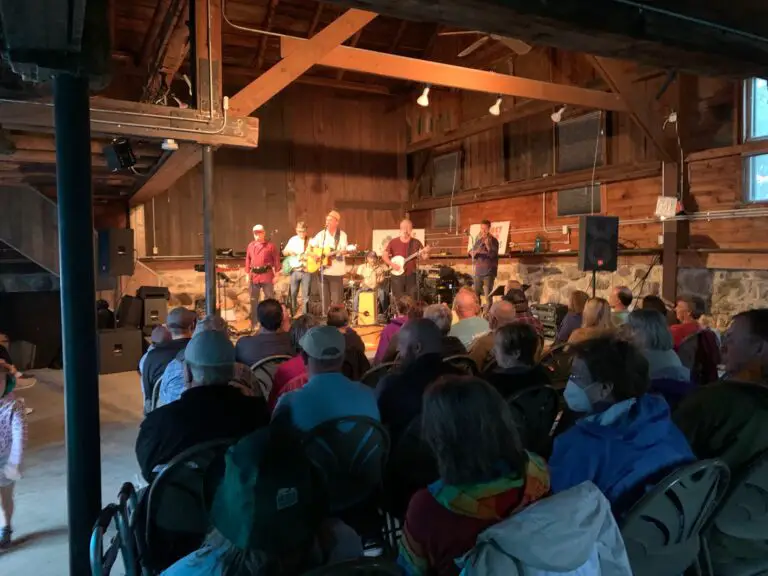 The jewel of the summer is the 32nd Adirondack Folk Festival on Sunday, August 14 from 12 pm to 5 pm, featuring the best in classic Adirondack roots music.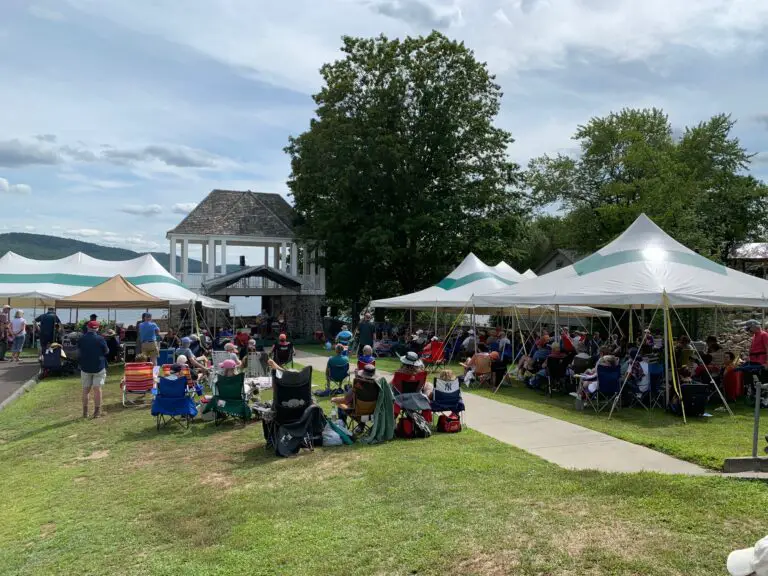 In addition, the Schroon Lake Arts Council sponsors Monday night Jam Sessions all summer long from 7- 10 p.m. in the Boathouse, featuring guitarists, banjo folks, singers or just listeners who enjoy an evening of FREE music. This series is overseen by Dave Insull, who amazes all with the variety of songs and stories he knows.
Schroon Lake Summer Music Series
July 2: Feinberg Brothers
July 5: Get Up Jack
July 12: Hot Club of Saratoga
July 19: Jamcrackers
July 26: The Kennedys
Aug. 2: Meadowmount Music Camp
Aug. 9: Cold Chocolate
Aug. 14: Adirondack Folk Festival
The Boathouse Theater is located at 20 Dock St. View photos of past events and a little history below.