Rensselaer County holds a great deal of small towns in Eastern New York, with free summer concert series found throughout the county.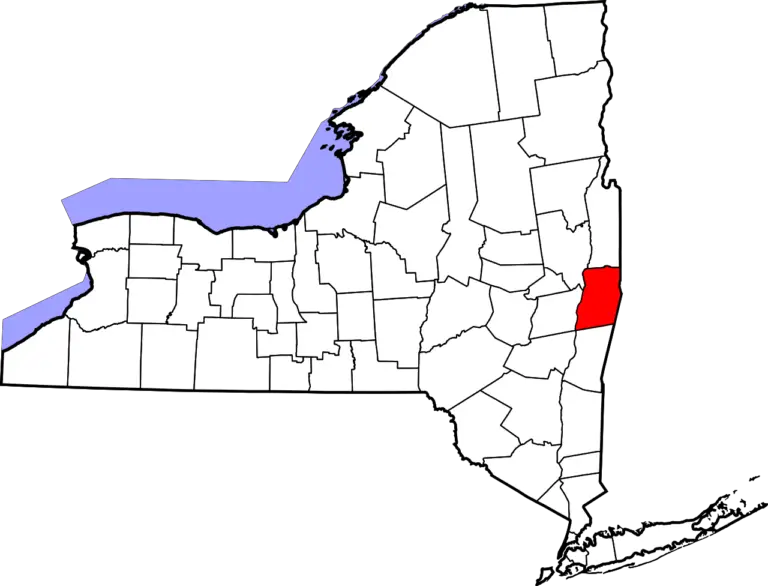 From Hudson River and Hoosic River towns to the hills of the Rensselaer Plateau and the Taconic Mountains at the Massachusetts state line, these small towns offer quiet settings with lively music during the week each summer. See details on a dozen summer concert series found throughout Rensselaer County.
Powers Park Concert Series
Held at Powers Park, 420 Second Ave., Troy
July 9: Adirondack Muscle Cars Car Show, Emerald City, Brokenhearted/Tom Petty Stevie Nicks Tribute
July 16: Tom Atkins & Berkstar Guitar Wars
July 23: Chain Reaction
July 30: Nite Train Blues
Aug. 6: M-16 Ultimate Rock Night
Aug. 13: The Accents
Aug. 20: Ten Most Wanted
Aug. 27: Brian Kane's Beginning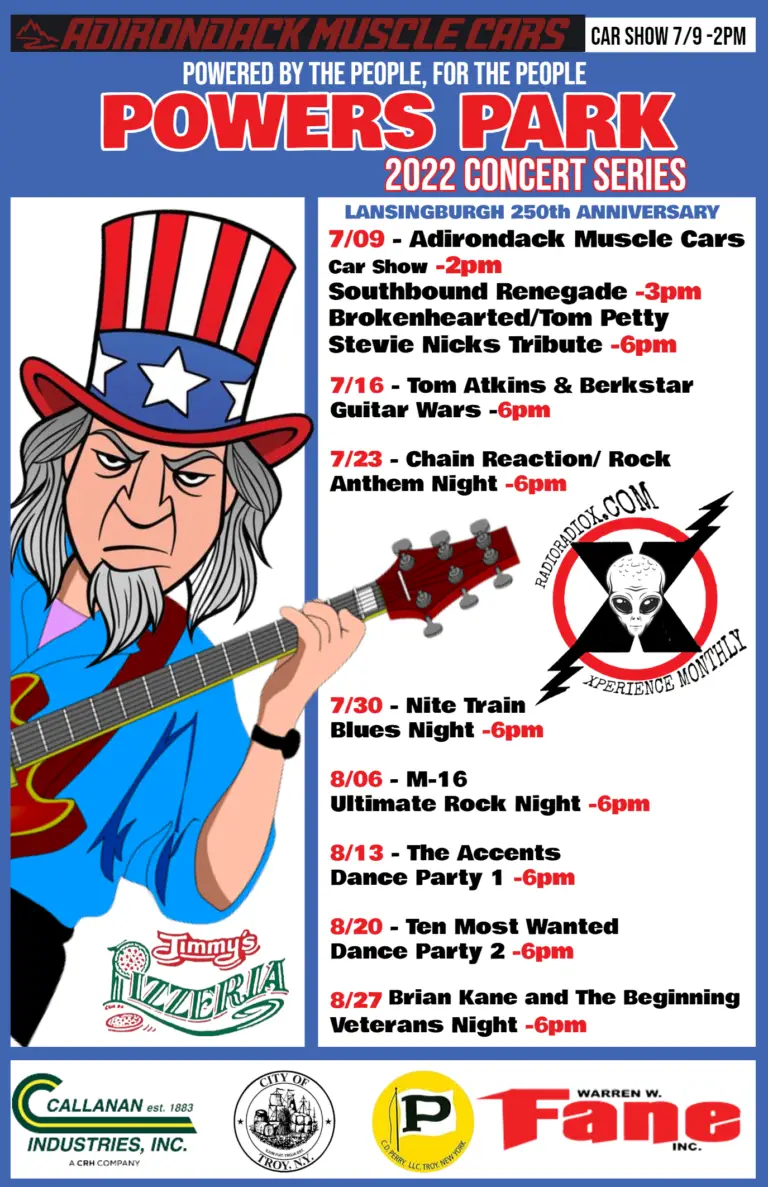 Schodack Music in the Park
Held in Schodack Park, 512 Poyneer Road, Schodack
June 7: Peaceful Country Band
June 14: Gone Grey
June 21: Triskele
June 28: Kyle Bourgault Band
July 5: Yankee Dodole Band
Aug. 2: Jarrod
Aug. 9: Scarlett Fever
Aug. 16: Pete and Friends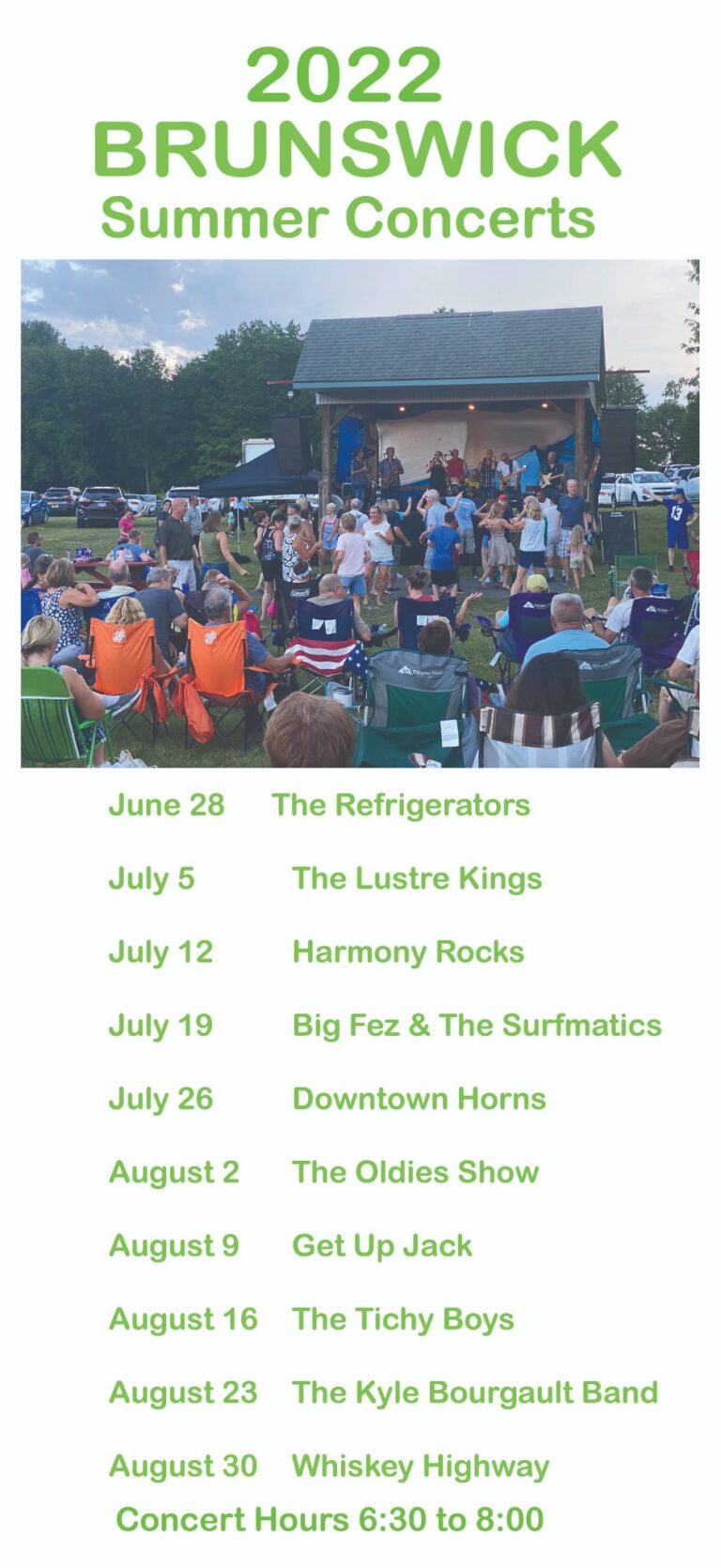 West Sand Lake Summer Concerts
Held at Sand Lake Butler Park from 6-8pm on Thursday nights.
July 7th Whiskey Highway
July 14th Ricochet
July 21st Diva and the Dirty Boys
July 28th Beatin' the Odds
August 4th 10-01
August 11th The Schmooze
August 18th Double D Trio
August 25th The Refrigerators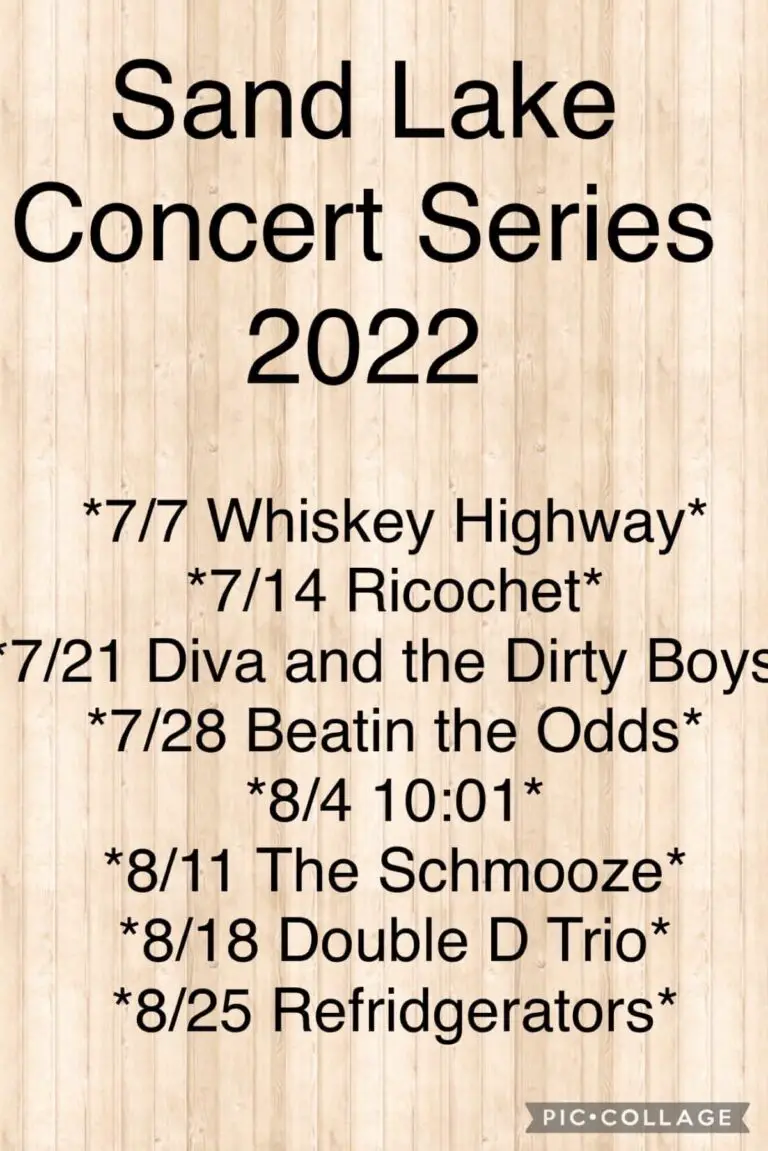 Schaghticoke Summers Eve Concerts
Held at the Schaghticoke Town Hall Gazebo in Melrose.
6/23 – Brian Kane
6/30 – 5 Daze Out
7/7. – Soul Provider
7/14 – Nostalgia – Car Show
7/21 – Matt Mirabile Band
7/28. – Kyle Bougault – Xmas in July & Fireworks
8/4 – Skeeter Creek
8/11 – Lustre Kings – Car Show
8/18 – Legacy
8/25 – Harmory Rocks Happy 15th Anniversary and Fireworks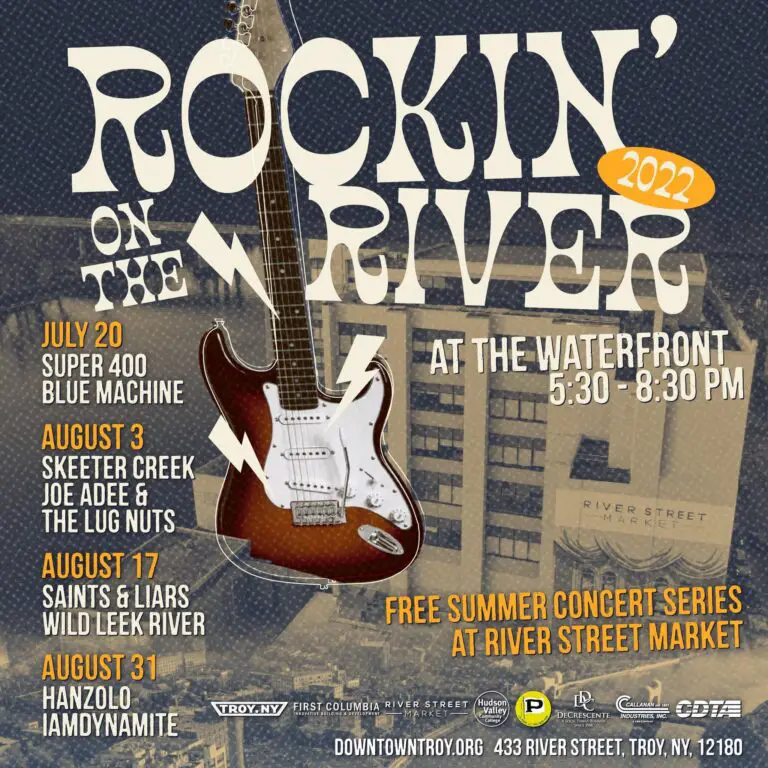 Schodack Summer Music In The Park 2022
Schodack Town Park, Tuesdays @6pm
6/07 / Peaceful Country Band (Rain Date 6/08)
6/14 / Gone Gray (Rain Date 6/15)
6/21 / Triskele (Rain Date 6/22)
6/28 / Kyle Bourgault Band (Rain Date 6/29)
7/05 / Yankee Doodle Band (Rain Date 7/06)
8/02 / Jarod (Rain Date 8/03)
8/09 / Scarlett Fever (Rain Date 8/10)
8/16 / Pete & Friends (Rain Date 8/17)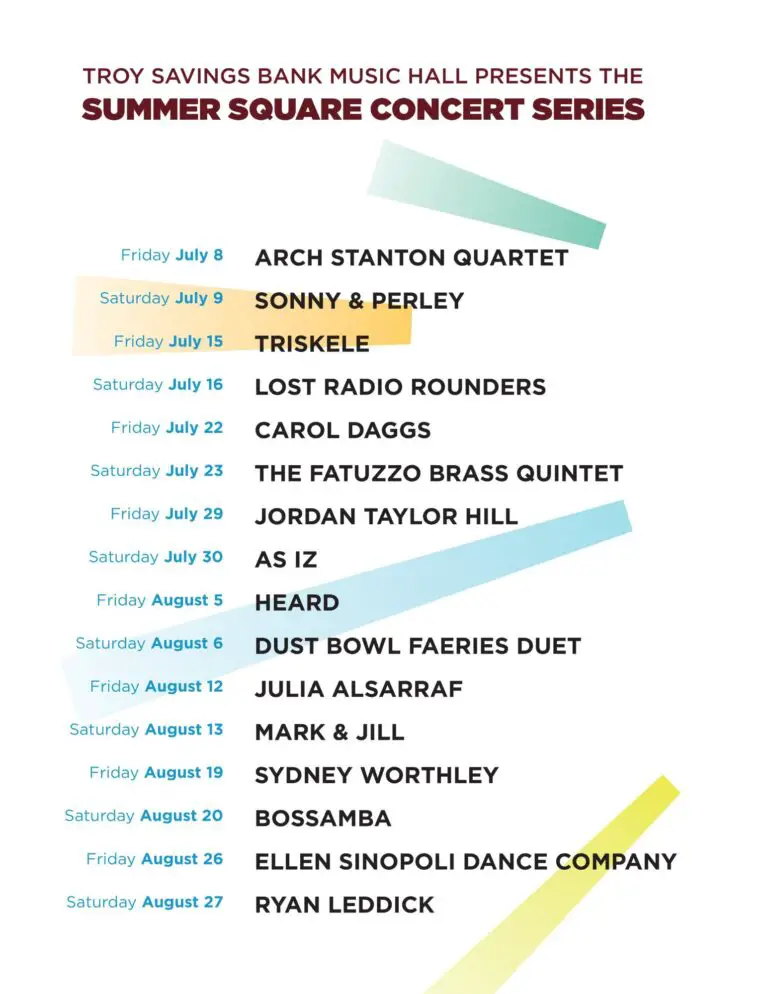 East Greenbush Town Concerts
Held at Onderdonk Park. All shows are 6pm – 8pm, bring your lawn chair!
July 26th Matt Mirabile Band
Aug 2nd Roxie & the Rollers
Aug 9th Band of Gold
Aug 16th The Rhythm Pilots
Aug 23rd The Lost Art Band
Aug 30th The Schmooze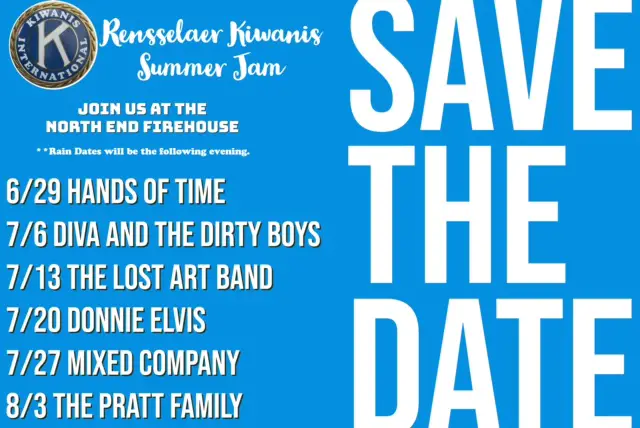 The North Greenbush Concert Series returns again this summer at 6pm on Sunday evenings. The concerts are held on the North Greenbush Town Hall lawn in Wynantskill.