Dead & Company played a scorching night of music at the Xfinity Theater in Hartford, CT on Tuesday, July 5. What was looking out to be a wet evening proved to be a most enjoyable experience, with official Dead and Company Hartford posters selling out quickly in all concession stands.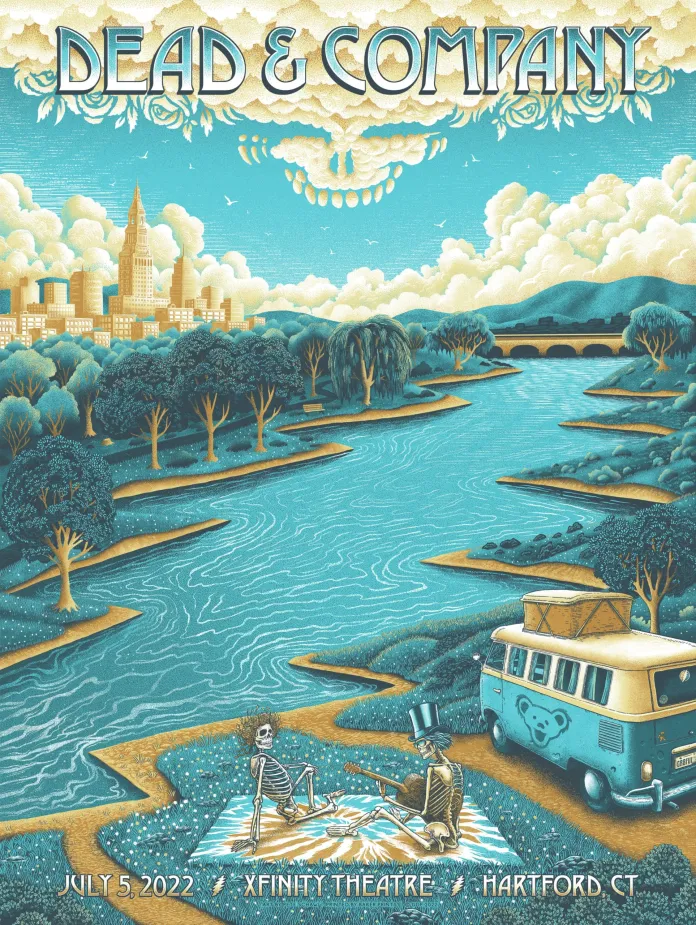 The band opened with a rocking "Music Never Stopped". Highlights included "Alabama Getaway", "Iko Iko", and Bobby's performance on "Cassidy" to close out the set.
The second set was opened up with "Jack Straw" and included a well played "Scarlet Begonias" > "Viola Lee Blues" > "Fire on the Mountain" section, an electric "The Other One," a masterful "The Wheel," a somber "Black Peter" and a sunshine daydream filled "Sugar Magnolia" to close out the show, without an encore.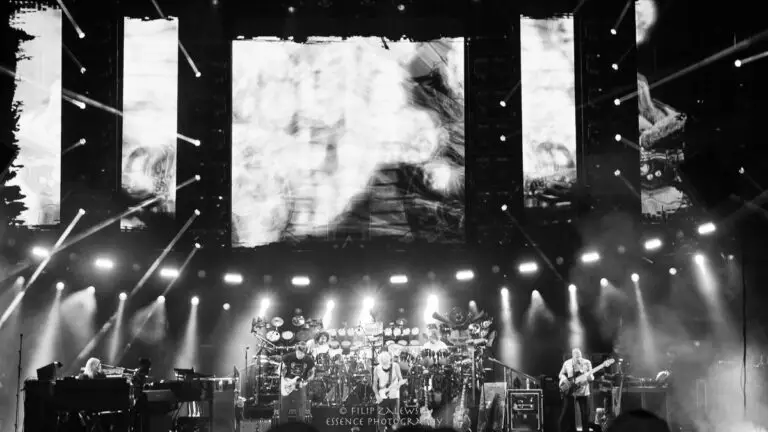 The Saratoga Springs show was cancelled the following day. Many had already traveled to Saratoga Springs when they found out about the cancellation. Some decided to go home but some stayed and partied at the legendary Lee's Campground. Music and good times were not far behind.
Dead and Company – Xfinity Center, Hartford, CT – Tuesday, July 6, 2022
Set 1: The Music Never Stopped,Liberty,They Love Each Other,Loser,Alabama Getaway,Iko Iko,High Time,Cassidy
Set 2: Jack Straw,Scarlet Begonias > Viola Lee Blues > Fire on the Mountain > The Other One > Drums > Space > The Wheel > The Other One > Black Peter > Sugar Magnolia
Entire show with Jay Lane on drums filling in for Bill Kreutzmann