The Queens Rising celebration that took place during the month of June has come to an end with much success. The first annual initiative in Queens celebrated the borough's culture and creativity across the entire month. Nearly 250 events and exhibitions were held for the entire community to enjoy.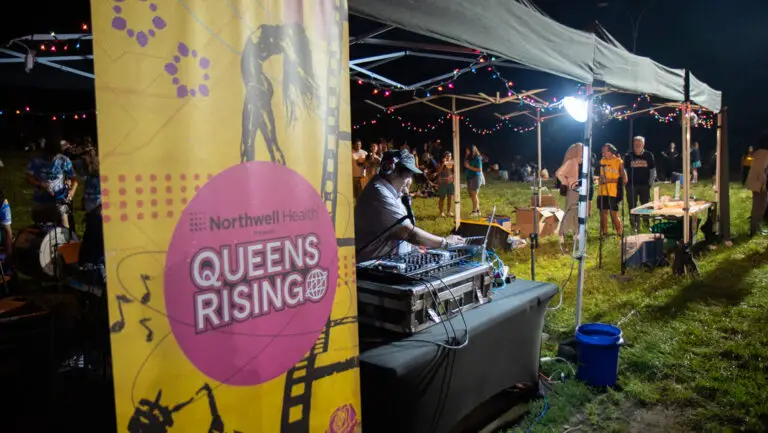 Queens Rising brought together more than 70 organizations – each showing diverse programs and interests. Programs such as dances, film screenings, street fairs, Juneteenth events, Pride programming, and more were offered in multiple languages for audiences of all ages to participate in.
Each week Queens Rising also offered a networking happy hour for members of the borough's arts and cultural community to connect throughout Queens. The last networking event was a success and took place on June 30 at the Culture Lab LIC.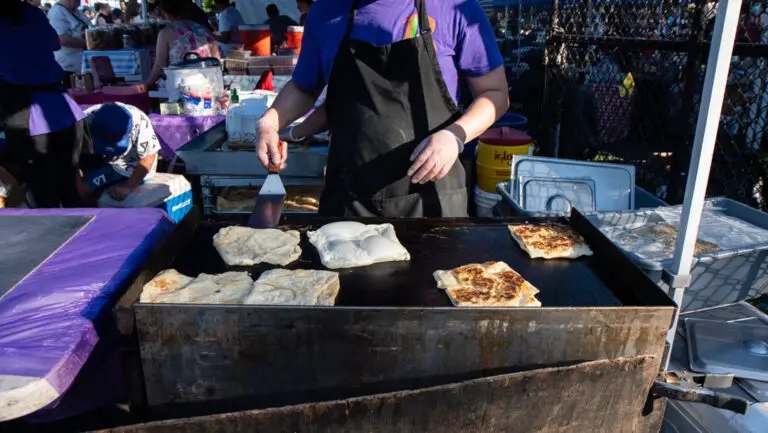 The success of this initiative is truly a tribute to our mutual commitment to amplify the cultural vitality of our borough's arts organizations and artists, and to draw local, national and international audiences to venues throughout Queens.

-Jeffrey Rosenstock, Assistant Vice President for Governmental Relations & External Affairs at Queens College, and member of the Queens Rising Planning Committee
The celebration is already looking forward to the future with plans for 2023.  Although much of this June's programming was free, Queens Rising is partnering with Howard Gilman Foundation to further promote the celebration in Queens.
Our foundation believes in the importance of a thriving and vibrant arts ecosystem in New York City, and Queens Rising's vision and work is a terrific match with our mission … Queens Rising has had an amazing first year, and we're very proud to support the initiative's efforts in 2023 as it continues to grow and strengthen the arts community in the fabulous borough of Queens. 

-Laura Aden, President and CEO of the Howard Gilman Foundation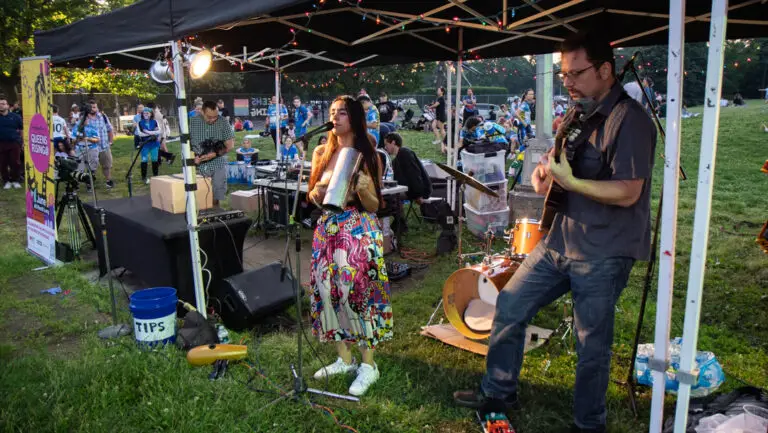 For more information about the June celebration, or ways to get involved in the future, click here.
2022 Queens Rising Collaborators: 
A Better Jamaica | AIMI | Allure Art Studio | American Folk Art Museum | APAC | Art House Astoria | Artist for Artist | Art Retail Therapy | Astoria Music Collective | Astoria Park Alliance | Back to the Lab | Bayside Village BID | The Blue Bus Project | Bowne House Historical Society | Center for the Women of New York | The Chocolate Factory | The Church-in-the-Gardens | Culture Lab LIC | Dance Entropy/Green Space | Diverse Streets Initiative  | Dancing Classrooms | Eckerd Connects | FitzgeraldArt | Flushing Town Hall | Forest Hills Choir | Forest Hills Stadium | Friends of Crocheron & John Golden Park | Friends of Maple Grove | The Garage Art Center, Inc. | Glow Community Center | The Godwin-Ternbach Museum | Greater Astoria Historical Society | Indo-American Arts and Cultural Forum | Jamaica Center for Arts and Learning | Juneteeth in Queens | King Manor Museum | Kings County Fiber Festival | Korean Community Services of Metropolitan New York, Inc. | Kupferberg Center for the Arts | LaGuardia Performing Arts Center | Lewis Latimer House Museum | Local Project Art Space | Long Island City Partnership | Louis Armstrong House Museum | Make Music New York | Maspeth Squash | MoMA PS1 | Museum of the Moving Image | Musica Reginae Productions | New York Hall of Science | NYC Department of Transportation | QED | The Queens Borough President's Office | Queens Botanical Garden | Queens Chamber of Commerce | Queens Economic Development Corporation | Queens Historical Society | Queens Museum | Queens Night Market | Queens Public Library | Queens Symphony Orchestra | Queens Theatre | Queens Tourism Council | Queens Underground International Black and Brown Film Festival and The Artist Market NYC Live | Queens World Film Festival | Queensboro Dance Festival | Queensborough Performing Arts Center | Random Access Music | RISE Rockaway | School of Rock Queens | SEQ Cleanup  | Socrates Sculpture Park | South East Queens Artist Alliance| South Queens Women's March | Thalia Spanish Theatre, Inc. | Theatre Beyond Broadway | Voelker Orth Museum | VP Music Group | Wild Heart Performing Arts Studio | Woodhaven BID | Women in Comics Collective International | Yeh Art Gallery, St. John's University