The village of Speculator's Music on the Point concert series is set to return this summer beginning on July 6.  The free concert series will occur every Wednesday night from 6:30 pm to 8:30 pm through August 31.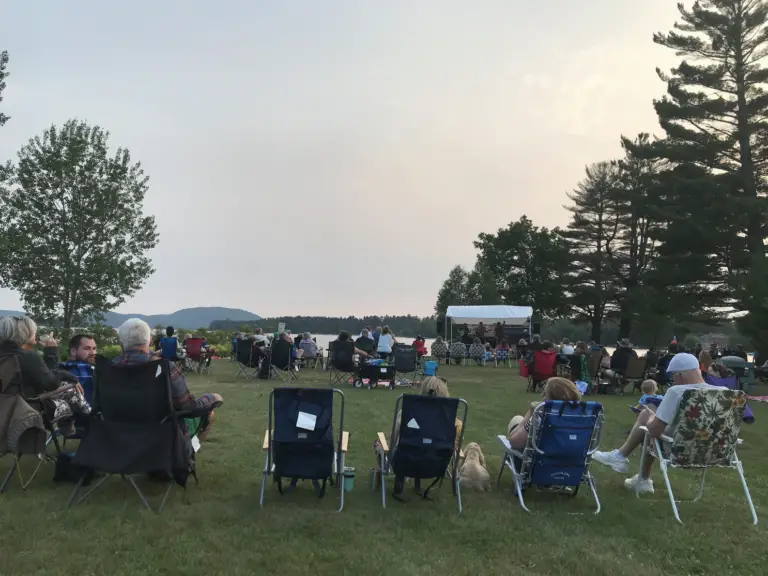 Music on the Point will take place at Osborne Point in Speculator with beautiful views of Lake Pleasant in the scenic Adirondacks. There will also be drinks and food available to purchase during each night of the series. The returning event is sponsored by Oak Mountain and Charlie Johns Speculator Department Store as a way to say thank you to the community for years of continued support.
Performers include a range of genres, including Wayward Folk, a roots-rock band known as The Insolent Willies, bluegrass musicians Two Shoes, and many more.  For the full lineup of performances, see below.
Speculator Music on the Point Concert Series Lineup:
July 6 – The Wayward Folk
July 13 – Kim Buckley & Rob West
July 20 – Willie Playmore Band
July 27 – The Rollin' Rust
August 3 – The Insolent Willies
August 10 – The Old Main
August 17 – Two Shoes
August 24 – Blind Rhino
August 31 – The Wayward Folk