Singer and songwriter Terrence Brennan of Cousin Earth and BELT and his wife, Wendy LaManque, make up the folk duo The Whistles and recently released their EP I Come from the Future. The project was fully recorded in their newly opened studio space, The Party Farm, in Roscoe.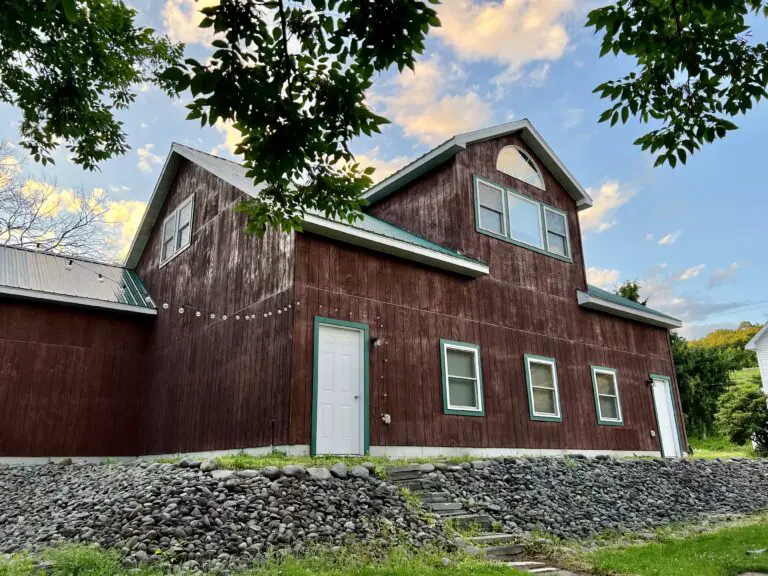 The duo began making music together under the name The Whistles a few years ago and started recording their newest EP in the winter of 2021. Both Brennan and LaManque are equally responsible for the songwriting on the album, and Brennan engineered, mixed, and mastered the record right in their brand-new recording studio.
The time-travel-themed EP I Come from the Future is some of the couple's best work with a surprise release on Tuesday, June 21. With elements of alt-rock, country, metal, dance music, and more, the album takes listeners on a journey through genres. The music video for The Whistle's country ballad, "Hay," features a beautiful violin solo from Michael Hunter and can be seen below.
The Party Farm, nestled in the Catskills, offers a peaceful mountain environment for any recording artist to take advantage of. The space includes many amenities, including a bowling alley, bar, and walking trails not far off.
Brennan acts as the studio's mixing engineer, with 20 years of experience as a recording artist and producer. The recording studio also offers photography and video editing for those who wish to share the work they may do in the studio with the outside world.