The Django Reinhardt All Star Festival will be celebrating its 22nd anniversary at Birdland in NYC from July 12-17, where it has been held since the beginning of the festival.
The Festival celebrates the music of legendary gypsy guitarist Django Reinhardt, who teamed up with jazz violinist Stephane Grappelli to create the Quintet of the Hot club de France which went on to become one of the most important jazz partnerships in history. Jimi Hendrix named his "big band of gypsies" in tribute, and Willie Nelson adopted his influence in "country-swing."
Described by Downbeat Magazine as "sensational… standout performance… hardest swinging band at the Newport Jazz Festival," the All Star Band, with top players from Europe combined with America's great jazz stars, will play swing music as a tribute to Reinhardt.
This year's All Star Band features French and American artists including Pierre Blanchard, Ludovic Beier, Samson Schmitt, DouDou Cuillerier, Antonio Licusati, and Michael Harris.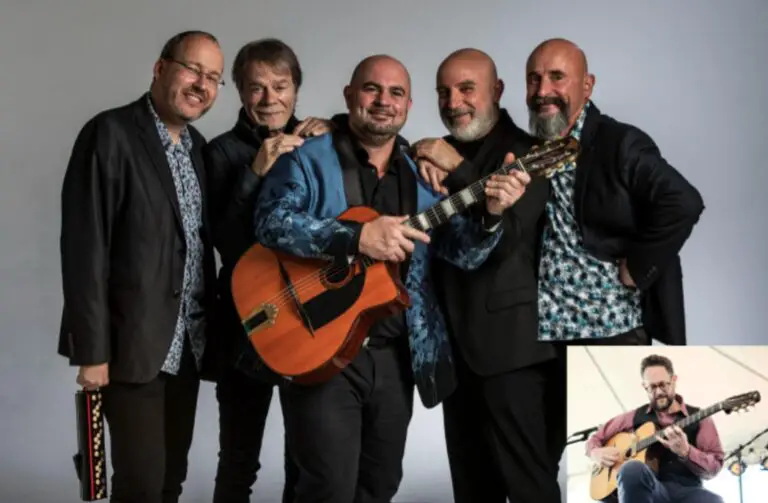 Django Reinhardt Festival Schedule
 July 12 -14 @ 7 and 9:30 PM
 July 15 – 17 @ 8:30 and 10:30
July 12 & 16 – Ken Peplowski/Clarinet
July 13 – James Carter/Sax
July 14 –  Edmar Castaneda/Jazz and Harp 
July 15 – John DiMartino/Piano
July 17 –  Houston Person/Sax 
For more information about tickets and the entire tour schedule, go here.