On Tuesday, July 5, at 4 pm, the late Onaje Allan Gumbs will have a street sign co-named in his honor in the Bronx.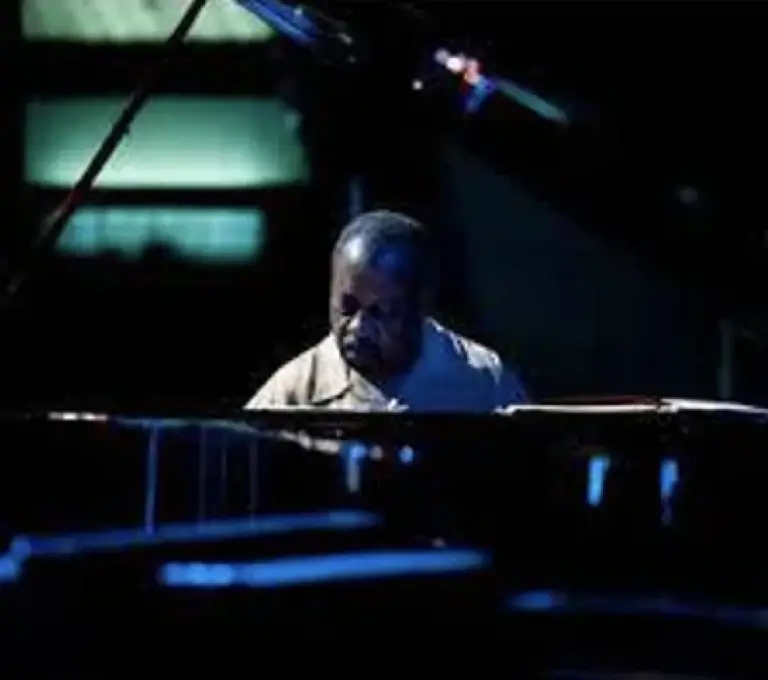 Gumbs passed away in April 2020, but the late artist influenced jazz music for nearly five decades as a pianist, composer, arranger, and educator. To remember that legacy, "Onaje Allan Gumbs Way" will be erected in his honor at the intersection of De Kruif Place & Dreiser Loop located in section one in Co-op City Bronx NY, where Gumbs lived.
Born in Sept. 1949, Gumbs had a life-long passion for music, starting piano lessons in Queens at the age of 7. Some of his favorite musicians around that time included Henry Mancini and the jazz great Horace Silver, Dizzy Gillespie, Miles Davis, and McCoy Tyner.
After graduating from LaGuardia High School Of Music & Arts and the Performing Arts, and the State University of New York at Fredonia, one of Gumbs' first commissions was a composition for The David Frost Show, where Billy Taylor was the Music Director.
Since that moment, the musician continued to work with talented jazz artists, including Woody Shaw, Nat Adderley, Betty Carter, and Lenny White. In the seventies, Gumbs adopted the name "Onaje," meaning "the sensitive one," from the book of African names by Amiri Baraka. His seven albums as a leader include Onaje (Steeplechase), That Special Part of Me (Zebra/MCA), Sack Full of Dreams (18th & Vine), and Two, the Top, Featuring Nem Mahadr (Commercial Free Jazz).
Gumbs' legacy did not stop with his life as a musician. As an educator at The New School in NYC and at the Litchfield Jazz Camp in Connecticut, Gumbs became a role model for many. He told Down Beat's Eric Harabadian, "It's important to talk to students about why we do this … our mission is to heal."
The foundation is happy to announce the street co-naming of Onaje Allan Gumbs … We are all the better for Onaje's contribution to music. His music will live on forever.

– The Onaje Allan Gumbs and Sandra Gumbs
Community JazzArts Foundation
The Onaje Allan Gumbs and Sandra Gumbs Community JazzArts Foundation preserves Gumbs' legacy through an arts education program and collaborates with multiple art-based institutions to extend his memory.
City Councilman Kevin C. Riley, District 12, along with the foundation, will officiate the ceremony on July 5. Many guest speakers and notable musicians will be in attendance in order to honor the memory of the jazz great.