Levitt AMP 2022 in Utica, NY has announced the lineup for the summer music series. The artists will perform at Kopernik Park this summer. Concerts will take place on Monday nights from 6-9 P.M. from June 20 to August 29.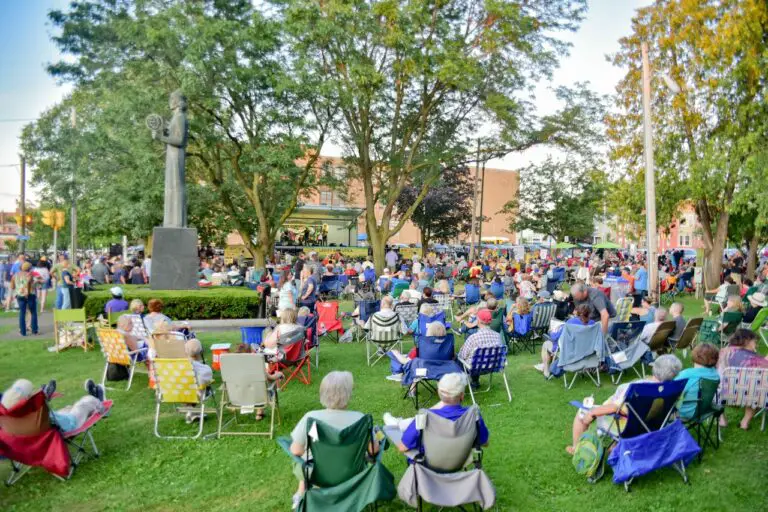 The 2022 season will feature headlining artists from New Orleans, Nashville, Chicago, Iowa, Virginia, Rhode Island, Canada, and New York State. The concerts also feature opening local and regional acts and youth intermission acts.
The series brings in the most diverse audience in the city in a family-friendly, non-alcoholic, joyful, welcoming environment. The music series also helps add to the economy in Utica and promotes communal bonding.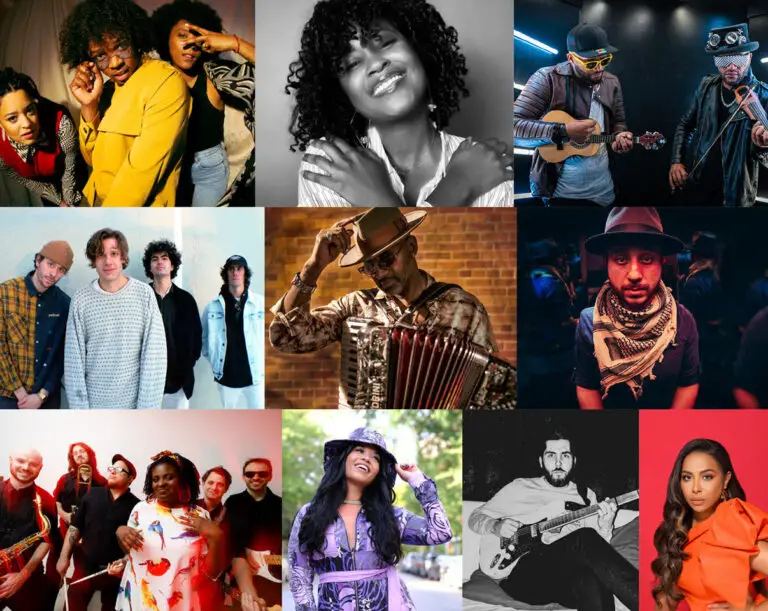 Levitt AMP 2022 Lineup
The New Respects were named the Levitt Foundation's National Touring Band for 2022. They are a mix of pop, soul, and rock and deliver a high energy and funky music. Through their music, you hear their inspirations like The Rolling Stones and Lenny Kravitz.
Roberta Lea is a rising artist, described as having "a voice like cinnamon and a pen-like butter." She plays a mix of classic country, country soul, country rock, and pop country, and has no limits to expressing herself through her songs.
Walter and Wagner Caldas, are 31-year-old identical twins better known as the Brazilian 2wins or "B2wins." Their instrumental music ranges from pop to hip hop and iconic classics reimagined. Each song drips originality and youthful exuberance. Their mission is to make the world smile after growing up very poor in Rio de Janeiro.
Argonaut & Wasp are a blend of indie, alternative, edge, and funk grooves described as the perfect soundtrack to NYC. They formed over a love for house/dance music and bring in 70s fashion, 80s synths, and 90s culture to their band.
Curley Taylor and his band, Zydeco Trouble use soulful, bluesy vocals along with zydeco beats to create their unique musical style. Curley began his music career at 16 playing drums in his father's band, and since then has always had a passion for music.
Bassel & the Supernaturals tells the story of Bassel Almadani's experience as a first-generation Syrian-American using funk-inspired rhythms, soulful melodies, and lyrics regarding love, loss, and the war in Syria. They have performed at major festivals, performance halls, and more while also working closely with organizations on events and residencies that build awareness and empathy for Syrian refugees.
The Big Takeover Band is a seven-piece New York band that plays original music that is rooted in the genres of Jamaican pop, reggae, rocksteady, and ska. They also cross lines between genres and blend traditions. They connect the spirit of Motown and the sophistication of the 21st-century retro-soul scene.
New York hip-hop artist Miranda Writes is known for her modern sound with strong lyrics and diversified beats. She is not signed to a major label, however, her 2018 single "Too Blessed" rose to No. 5 in the Digital DJ Pool charting alongside Snoop Dogg, Nicki Minaj, and Ciara. She is the first biracial female hip-hop artist to cross over into the snowboarding market.
Ariel Posen is "one of the most exciting guitar players around" with show-stopping extended solos. His influences are electrified Americana, R&B, Beatles-inspired pop, and rock and roll. He has spent his childhood on the road with his musical parents, and found himself doing his own gigs traveling the world.
Shawnee Taveras is a Dominican-American singer-songwriter who brings heat to the stage with high-energy salsa accompied by a band creating music that is impossible not to dance to. In 2019, Taveras was awarded the Premio Conga de la Salsa in the Dominican Republic for best new musical act. She has had top ten singles in the Dominican Republic and has toured extensively in that country.
The Levitt AMP 2022 summer concert series is free to all those who attend and is happening from June 20 to August 29.