Atlanta metal band Fozzy has announced dates for their Save The World tour this fall across the U.S. and Canada.
The tour, which features No Resolve and GFM as guest acts, begins September 8 in Columbus, OH and finishes October 10 in Virginia Beach. It includes two New York dates, with stops at the Lost Horizon in Syracuse on October 2 and October 8 at Empire Live in Albany. Tickets will go on sale Thursday.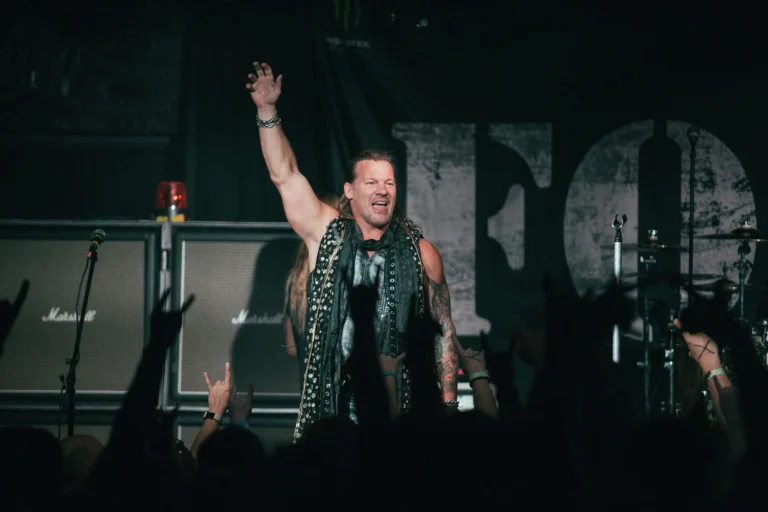 The tour is in promotion of Fozzy's new record Boombox, released on the 6th. Their eighth studio album in a 20+ year career, Boombox entered the Neilson Current Hard Music Albums chart at #5 and the Current Rock Albums and Current Digital Albums charts at #19, having amassed nearly 14 million streams.
The record also features three top 20 singles on Nielsen's Mainstream Rock National Airplay chart, "I Still Burn," "Nowhere to Run," and "Sane."
Tour Dates:
Thursday, September 8          Columbus, OH @ The King of Clubs
Friday, September 9                Louisville, KY @ Mercury Ballroom
Saturday, September 10         Flint, MI @ Machine Shop
Sunday, September 11             Pittsburgh, PA @ Jergels
Monday, September 12           Grand Rapids, MI @ Intersection
Thursday, September 15        Bloomington, IL @ Castle Theater
Friday, September 16              Hobart, IN @ The Art Theater
Saturday, September 17         Milwaukee, WI @ The Rave
Sunday, September 18            Cincinnati, OH @ Bogarts
Monday, September 19           Charlottesville, VA @ Jefferson Theater
Thursday, September 29        Charlotte, NC @ Underground
Friday, September 30              Richmond, VA @ Canal Club
Saturday, October 1                 Baltimore, MD @ Soundstage
Sunday, October 2                    Syracuse, NY @ Lost Horizon
Monday, October 3                   New Bedford, MA @ The Vault
Thursday, October 6                Montreal, QC @ Foufounes Electriques
Friday, October 7                      Toronto, ON @ Opera House
Saturday, October 8                 Albany, NY @ Empire Live
Sunday, October 9                    Philadelphia, PA @ Brooklyn Bowl
Monday, October 10                Virginia Beach, VA @ Elevation 27