Honest Folk, purveyors of, er, honest folk concerts in Rochester, brought The Dead Tongues to town from Asheville, North Carolina on Sunday, May 15. The Dead Tongues, the project of singer-songwriter Ryan Gustafson, is sometimes a solo act, as it was on his previous visit to the area last summer at the Point of the Bluff Vineyard on Keuka Lake. But tonight it was a full band show, and electric at that. Not unheard of for an Honest Folk show, but not the norm either.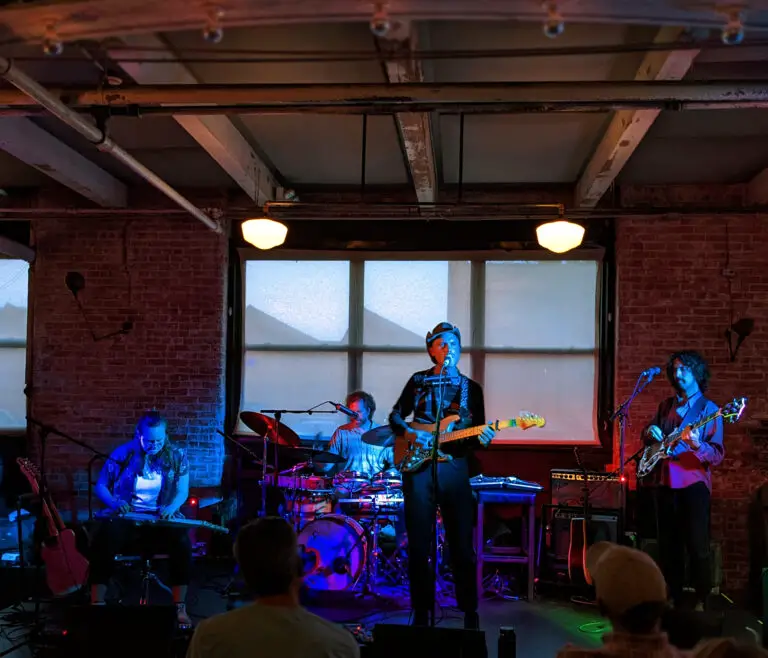 To prepare for this, the crowd had the opportunity to stretch their listening muscles. The band's drummer, Joe Westerlund, started the evening with about 30 minutes of drum and electronics improvisation. Subtly shifting rhythmic electronic loops created a bedrock for Westerlund to explore his well-equipped kit, which featured all the bells, but no whistles. Even the shakes, rattles and clanks emerging from the bar, which can distract from the usual folk fare, added an unintentional surround sound effect. Inner ears and minds stretched and loosened, the previous hours of the day washed away, the crowd was ready to settle in for The Dead Tongues.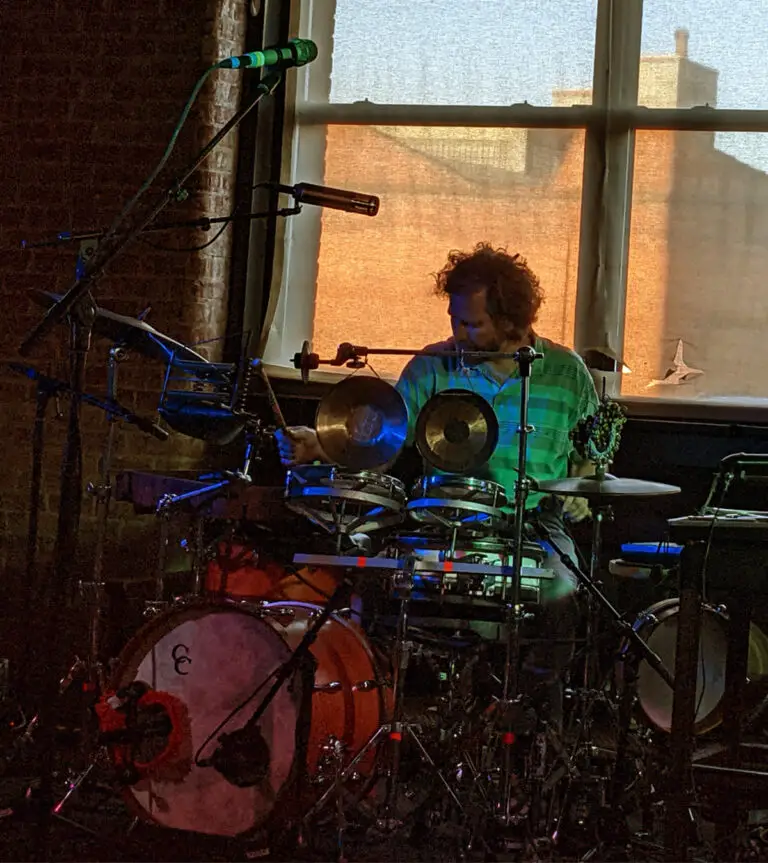 After a short break, Westerlund was joined on stage by Gustafson on guitars, harmonicas and vocals, Maddie Schuler on guitar and lap steel and Jeff Ratner on bass. They opened with the title track off of their stellar 2022 release, Dust. The album was written and recorded in a short period, a burst of inspiration for Gustafson. Live, there was no urgency though. Songs could ooze into existence and drift out just as languidly.
Older songs worked seamlessly into the set, some retooled to take advantage of the current band. On "Peaceful Ambassador" Gustafson's harmonica meshed beautifully with Schuler's lap steel, creating an almost organ-like effect, a unique mix of sound that would show up throughout the set. Ratner picked up the pace with a popping bass line that opened the song up into a jam featuring a searing slow burn solo from Gustafson. He strapped on the 12-string acoustic as his band continued to fizzle the song into a spacey outro that led right into "Sweet Relief," another mellow groove that got pulled and stretched by the band.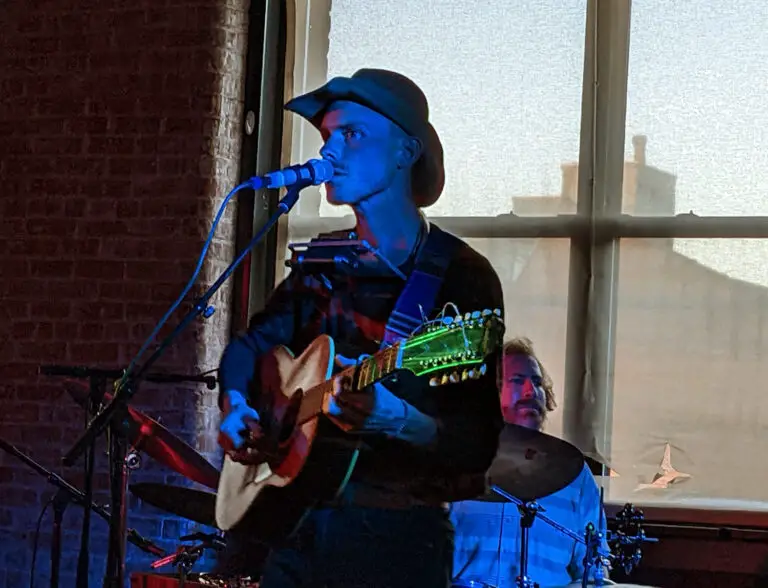 Each song expanded their sound universe in subtle ways. "Nothingness and Everything" added a bit of reggae, some beautiful 3-part harmonies and featured a crowd-wowing guitar solo from Schuler. Westerlund continued exploring his kit throughout the night, from a softer hand drummed beat for "Pale November Dew," to a sharp electronic beat on "Little Lies" or just flat out wowing with unique fills on the twanging rocker "Pawnshop Dollar Bills."
It all remained rooted in Gustafson's heartfelt and evocative songcraft, which he let speak for itself, keeping the banter to a minimum throughout the night. And these are songs begging to be heard again and again. Time to give that record another spin.
Setlist: Dust, Ebb and Flow, Through the Glass, Strangers, Graveyard Fields, Peaceful Ambassador, Sweet Relief, Pale November Dew, Nothingness and Everything, Garden Song, Little Lies, Pawnshop Dollar Bills, Won't Be Long