Albany's DIY music scene has been thriving in the wake of 2020's lockdowns. Basement and house venues are popping up left and right, and bands have been eager to get back on stage and perform in front of live audiences. The Laundromat is one of the newest underground music venues in Albany and it just wrapped up a busy spring semester. The hidden basement spent the last five months promoting pop-up shows at Pauly's Hotel, hosting their own basement shows, and contributing to Albany's flourishing music and arts community.
The venue started back in September of 2021 and is run by two U Albany students Ari Spielman and Samantha Mehrkens. The duo runs their venue on Instagram (@the.laun.dro.mat) and have grown their page beyond 1,500 followers in the past few months and have put on over a dozen shows. Ari and Samantha have built, from the ground up, a popular space for musicians, painters, photographers, and artists of all kinds to work and enjoy each other's art. The two can always be spotted up front at their shows, enjoying the music, addressing technical difficulties, and even keeping their fans cool and comfortable.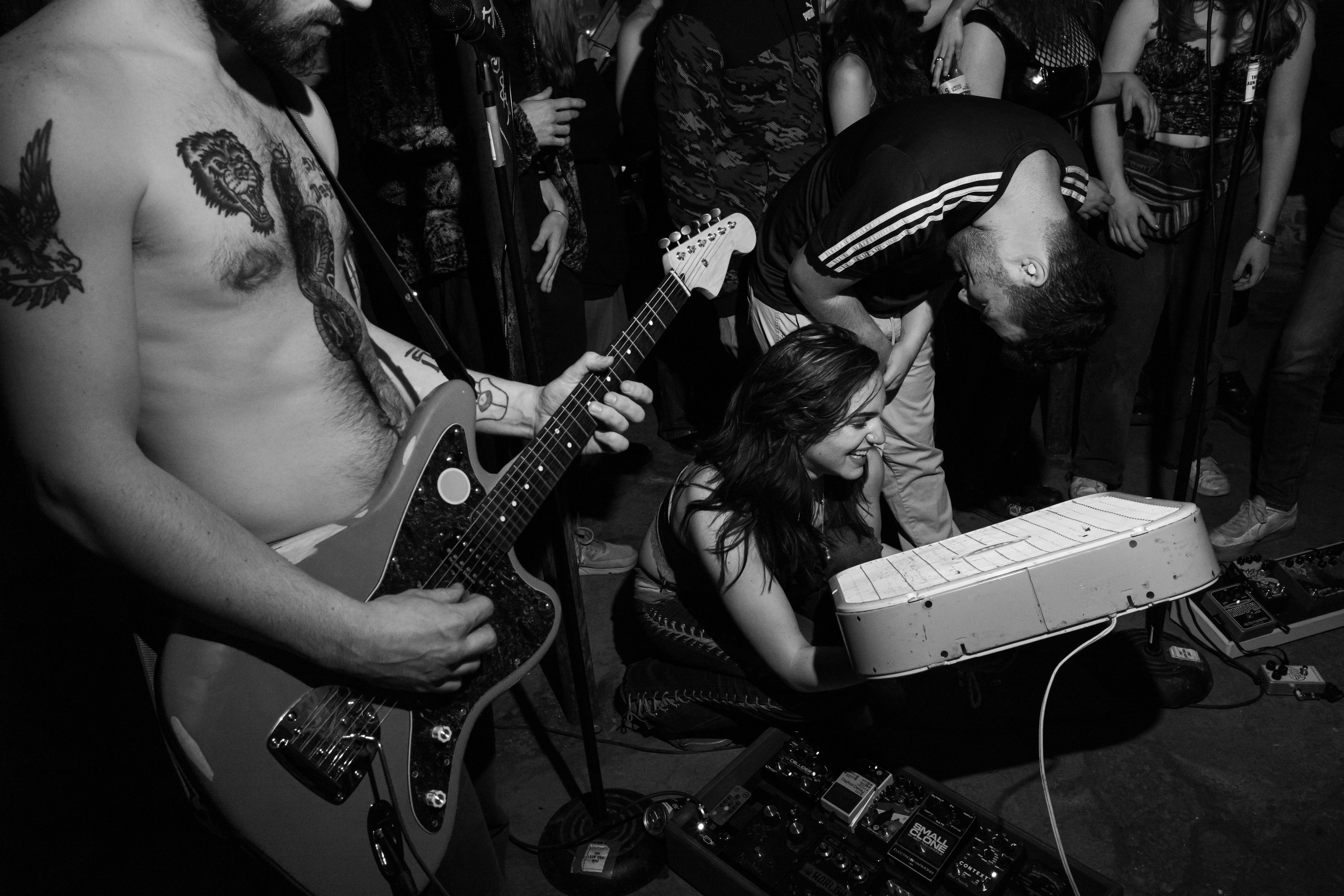 The Laundromat was recently one of a handful of DIY venues in the Albany area that was part of Byrdhouse Records' Phoenix Fest. The week-long festival consisted of six consecutive shows all over Albany, Troy, and New Paltz. The Laundromat's show took place on 4/20 and featured five local acts: Floral Arrangements, Ricky Bandana, Prom Sex, Rhakimali, and The E-Block. The packed lineup, along with the holiday festivities, brought out a big crowd for the Wednesday night show that ran late into the early hours of the morning.
The surprise highlight of the night was the third act of the night: Prom Sex. The newly formed band played their first show ever at The Laundromat and they received a warm welcome from Albany's DIY community. The band played their own version of musical chairs, or rather musical instruments, as everyone rotated from guitar to bass to drums. The young band played on for a full 45-minute set with a crowd-demanded encore.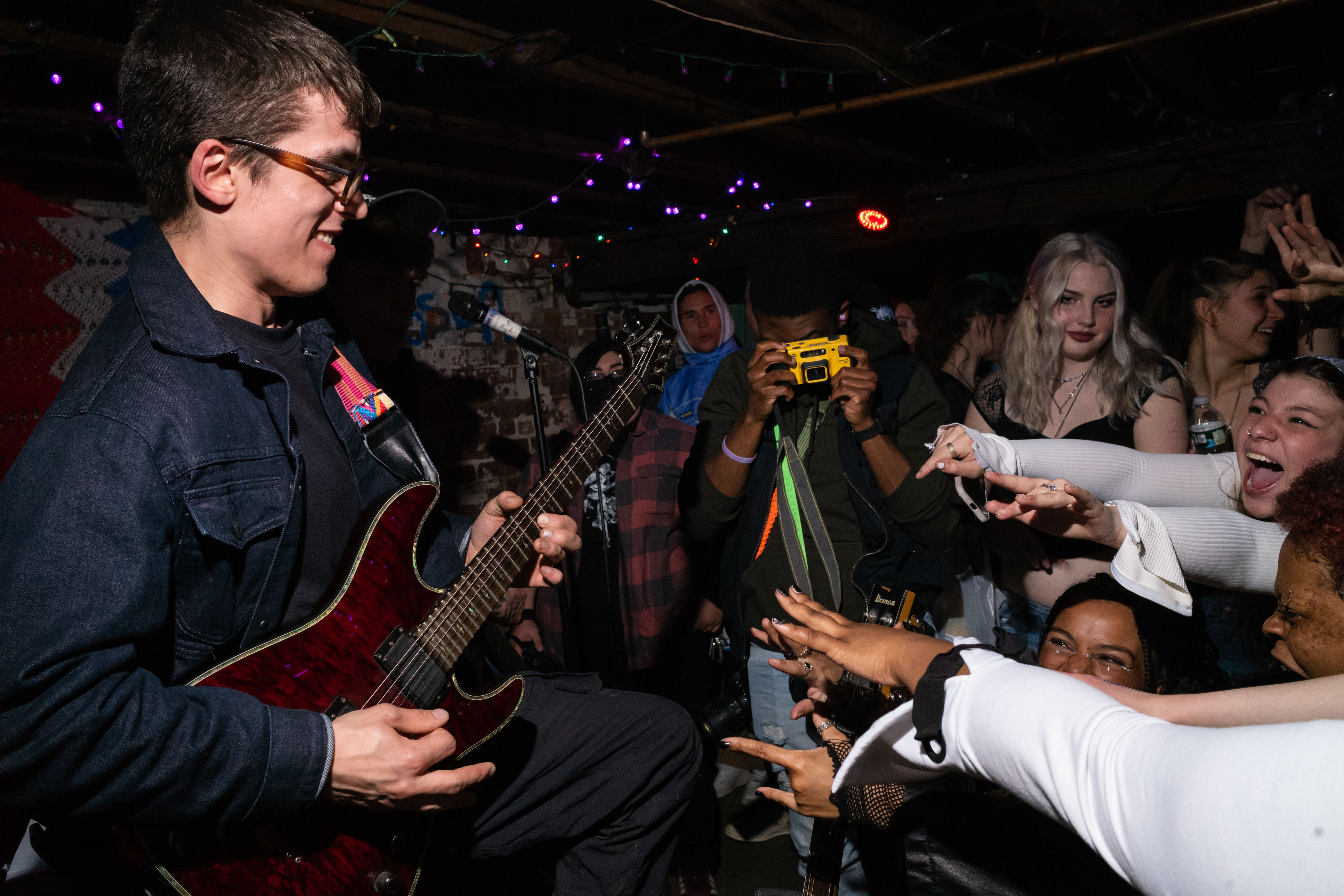 The Laundromat also features local bands time and time again, like Ladybyrd. The WCDB Rising Artist of the Year is a regular at The Laundromat, and performed at the last show of the semester on May 6. Ladybyrd had also performed at The Laundromat as recently as April 8th, along with Chaz Kiss, and Sam Legenbauer. This April 8th show was promoted as the Femme Fatale Feature Friday, as it featured acts fronted by women. The Laundromat doesn't always host shows with an overarching theme, but when they do, they always tend to draw out their biggest and most energetic crowds.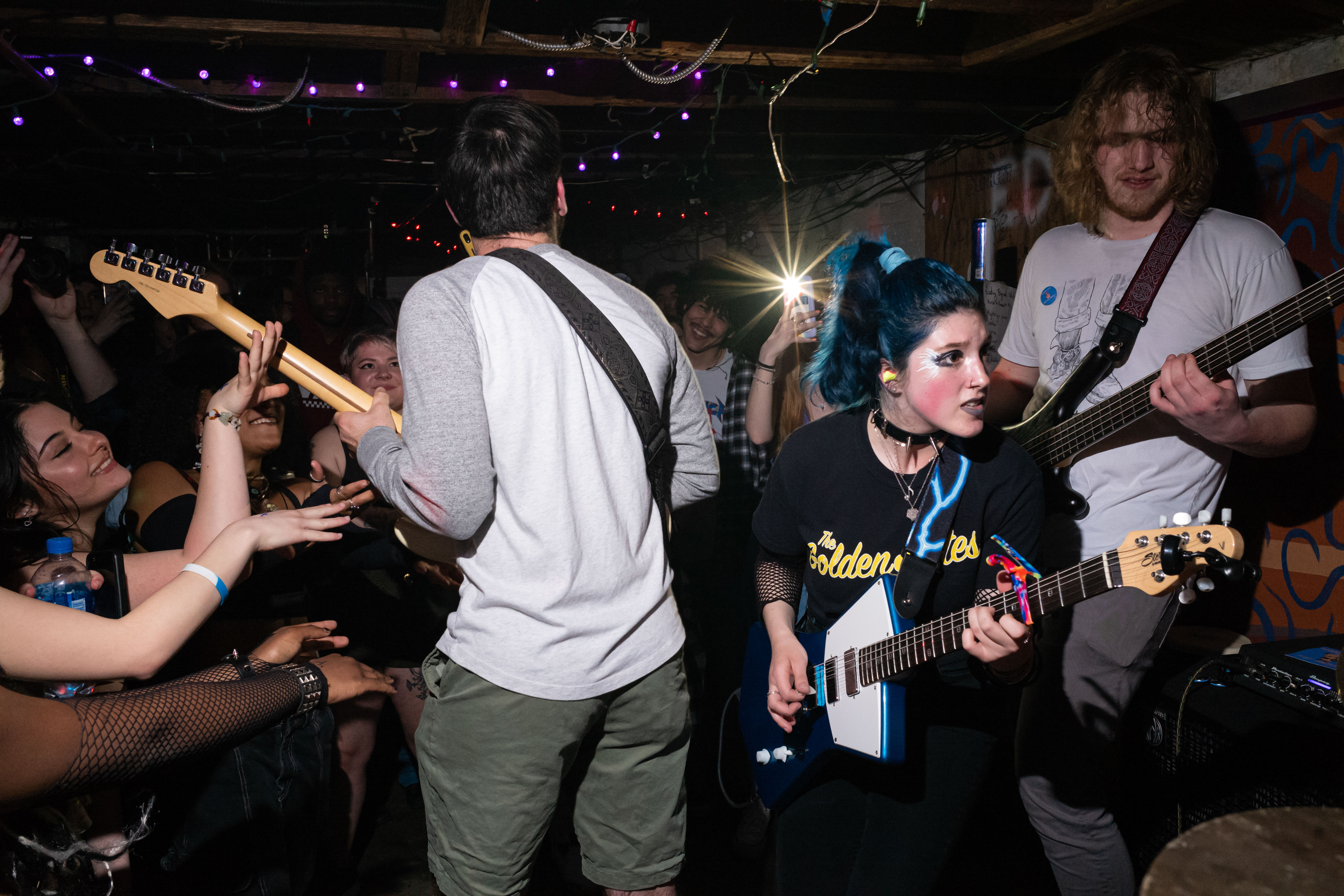 The Laundromat has often featured a broad range of music on any given night, one could hear everything from hip-hop to punk or shoegaze to funk. One of these genre bending shows was on February 18th, featured acts included: Free Spiritu, Cloud 18, Dork!, and Alliteration. Alliteration closed out the show and have been seen all over the 518 in the past few months. It feels like the Poughkeepsie-based punk band brings their unique sound to the area every other weekend and they have fans traveling regularly from as far as Long Island to catch every single one of their shows.
Alliteration's success is well deserved and has been a direct result of the band's collective work ethic, attitude, and fun music. Xayvier, Ryan, and Mike are loved throughout the music community and can be found in the crowd or the merch table at every show they play. They arrive early, enjoy the sets of other acts, and are eager to mingle with fans. It's this type of approachability and friendliness from the band members though that has helped make them a true crowd favorite in New York's DIY music scene. Basement show-goers may even find themselves challenged to a game of Super Smash by Xayvier for the chance to win a t-shirt discount. Good luck beating him though.
Alliteration's Next show will be at The Bundy Museum on May 28th, for the Bing X Punk Festival . The day's music starts at 3pm and is slated to run until 9:30. The show will feature three other bands who have been seen in the Albany area as of late: Stay Off The Fence , Senior Living, and DiRTYBANDAiD. All of these bands rock, hard, and will be accompanied by a number of other acts who won't disappoint: The Droogz, Pons, The War Lovers, Pleasure Dome, and Tom Jolu.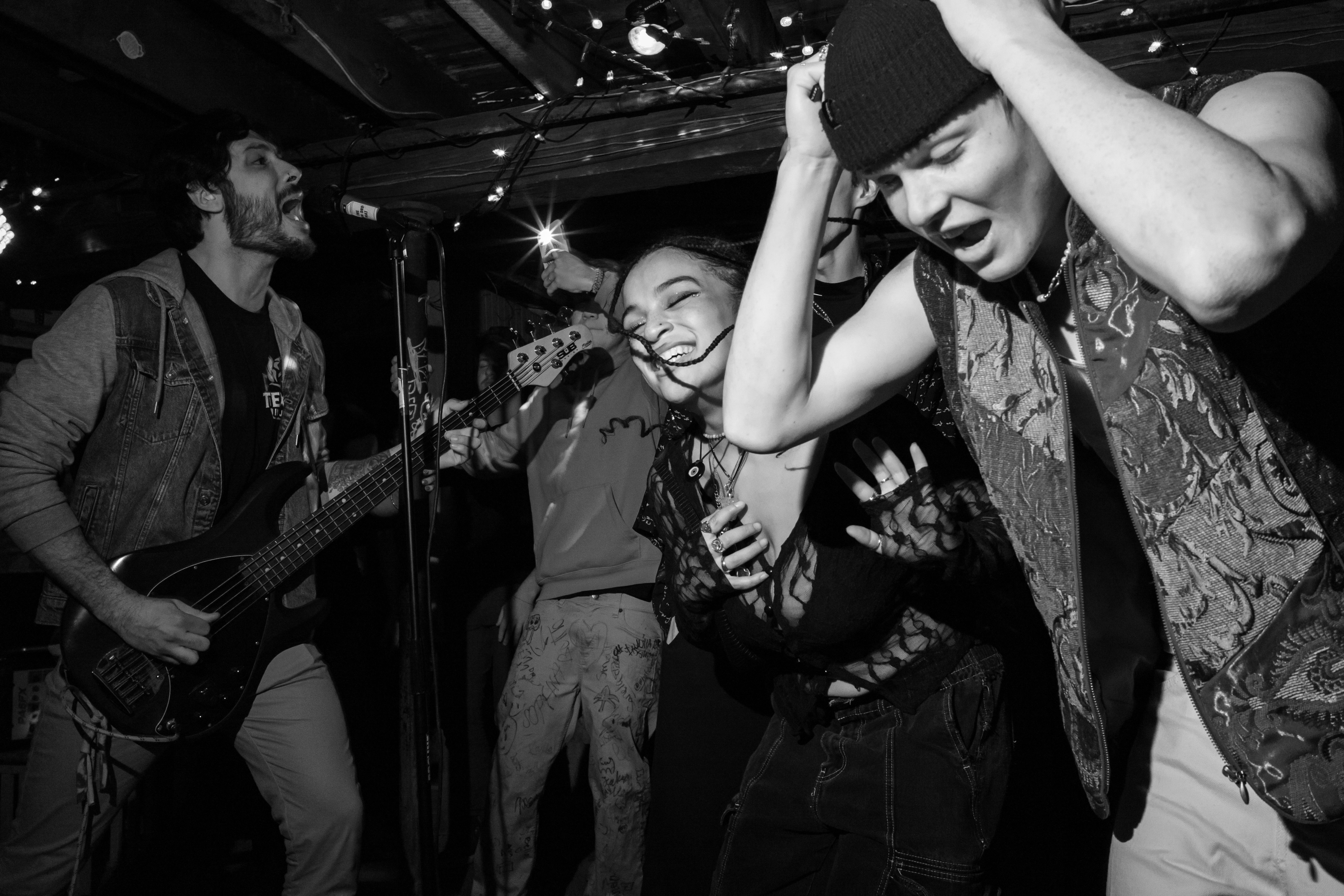 Like the Bing X Punk Festival shows, Albany's DIY scene is not an island. It is, instead, a part of a much larger community of music lovers all around the state. There are vibrant underground scenes in cities like Oneonta, Binghamton, and Troy and bands are constantly playing together and traveling from city to city as often as they can. The Laundromat's final show of the semester on May 6, 2022 featured Crash Test Auto from Oneonta. The upbeat rock band put the community's connectedness on display by featuring Adam Henkel on bass. Adam is a SUNY Oneonta student who currently runs the 607 Music Scene Instagram page.
Adam has found himself playing for a number of bands and is now focused on building his Instagram following through 607 in order to aggregate event and artist news from around New York's DIY music scene beyond. Adam's efforts are all in the name of his love for music and for the members of the underground community. 607 Music Scene is the go-to page to follow if you are interested in keep up-to-date with upcoming shows, photography galleries from past shows, and new music from local acts.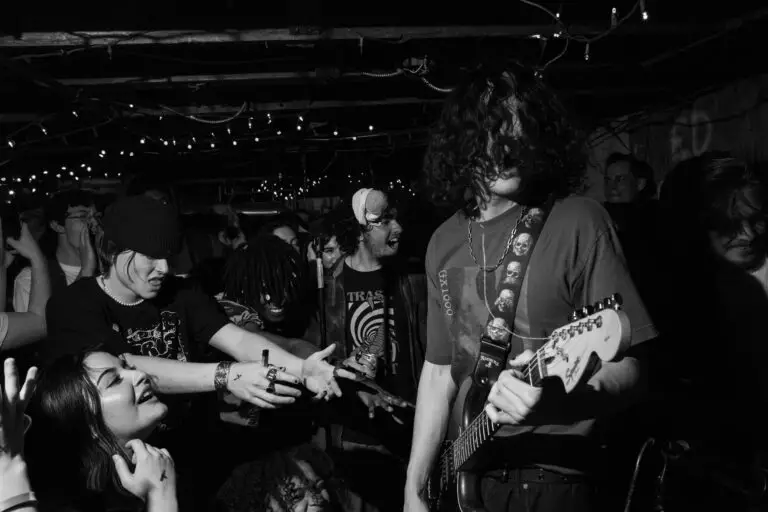 In addition to hosting shows in their basement, The Laundromat has also promoted a number of shows at Pauly's Hotel in Albany. The Laundromat kicked off the 2022 spring semester with their Wild N' Out rap show on February 5. The show featured nine of Albany's up and coming rappers to allow the crowd to decide who their favorite rapper of the night was. The show's winner and runner-up were awarded to Lil Baby Suplex, and Rhakimali. The grand prize was awarded to Suplex and earned him free studio time in New York City.
The Laundromat's Pauly's Hotel shows have also included lineups with some local regulars like Treasure Cove, The E-Block, and Safety Meeting. Those who frequent DIY shows in the area are more than likely quite familiar with all three of these acts, as they have all been regularly performing around the area and at other Laundromat shows. Safety Meeting also played shows at The Byrdhouse and WCDB this semester. In April they performed at WCDB Fest and were nominated for Best Alt Rock/Indie Artist for their fun style of rock that incorporates sounds from different genres spanning from punk to country. Safety Meeting has a show coming up on May 28 at Blueberry Field in New Paltz.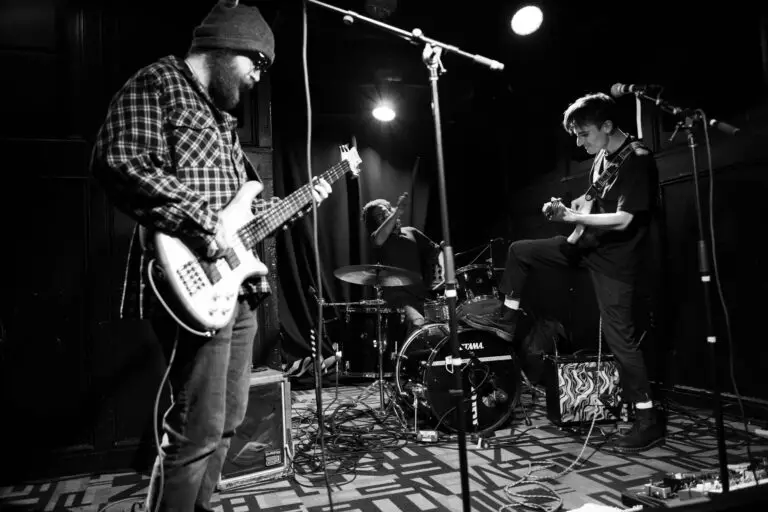 As you can see, The Laundromat plays their own important role in a much larger community. Samantha and Ari have grown their own musical node in the network in a very short amount of time. The space they have created creates opportunities for so many artists to put their work on display. The nature of the community inspires crowd members, promotes new acts and venues alike, and makes the whole of New York's DIY scene stronger.
So whether you are young or old, love hip-hop or punk, or just have $5 in your pocket, then you should consider following The Laundromat on Instagram and keeping your eyes out for the next show they have. It could be this summer, or it could be next summer, but either way you ought to be ready to send them a DM and get the address to what will likely be one of the best shows in Albany happening that night. Albany's basements are dark and dirty, but the artists and fans are kind and welcoming to all. There is no doubt that a night spent at The Laundromat will be one filled with good music and good vibes.