The Great New York State Fair's 2022 lineup has been announced with a wide musical variety, taking place August 24 – September 5 at the Fairgrounds in Syracuse.
Founded in 1832 by a group of local farmers for agriculture and local fairs, it did not become a musical showcase until until the 1950's and 1960's, when the fair began gearing towards entertainment.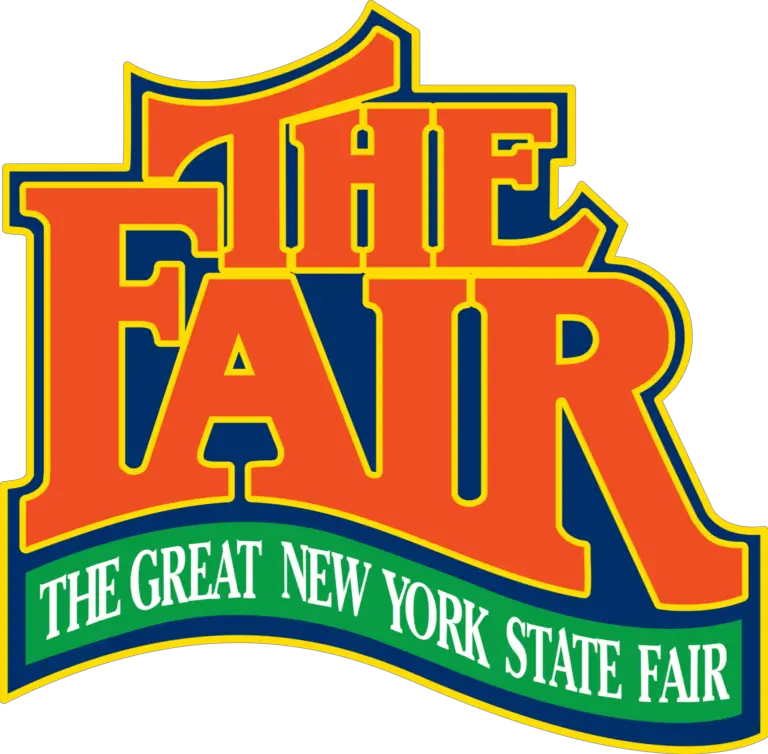 Artists performing at the Great New York State Fair 2022 are some fan favorites, but also some new faces making their State Fair debuts.
Chevy Court Stage- free with admission
Jimmie Allen is making his return to the State Fair after a 2019 performance that put him on the map. Now, Grammy-nominated for Best New Artist and nominated for the NAACP Image Award for Outstanding New Artist, this all after being named the Academy of Country Music's New Male Artist of the Year and the Country Music Association's New Artist of the Year in 2021. He takes the Chevy Court stage on opening day at 6 P.M.

Niko Moon – August 26 at 6 P.M.
Fast-rising country star Niko Moon will be making his Fair debut on August 26 at 6 P.M. His song "Good Time" hit number one on the Billboard country charts and spent nearly half of 2021 on the top 40 pop charts. He has written for artists like Zac Brown Band, Dierks Bentley, and Rascall Flatts.

Tai Verdes – September 2 at 1 P.M.
Platinum-selling breakout singer-songwriter Tai Verdes will make his debut performance at the Fair on September 2 at 1 P.M. He is known for his chart-topping hits like "A-O-K," and "Stuck In The Middle" and has performed on The TODAY Show, Jimmy Kimmel Live!, and the Macy's Thanksgiving Day Parade. Verdes has been hailed by the likes of TIME Magazine, Rolling Stone, New York Times, NPR, and more for his music.

Also Returning
September 2 at 6 P.M.- Gin Blossoms
September 5 at 4 P.M.- Night Ranger
Chevy Park Stage- free with admission
Foreigner – August 28 at 8 P.M.
Rock band Foreigner will return to the Fair stage and close out the first weekend of the Fair's concert season on August 28 at 8 P.M. Foreigner has 16 Top 30 hits over their decades-long career, with nine Top 10 hits. Their catalog has sold over 80 million albums, and they held the longest number 1 on the Billboard charts with their album "4." They are also looking for a junior high, high school, or college chorus to perform a 10-minute acappella set before their show, and they can apply here.

Grammy-winning vocal soul powerhouse group Boyz II Men will return to the Fair for the first time since 2009 on August 29 at 8 P.M. They have a long catalog of top hits, which fans will be able to sing to all night long.

24KGoldn – September 2 at 8 P.M.
Rapper 24KGoldn is making his debut at the Fair on September 2 at 8 P.M. He made music chart records with his song "Mood" with Iann Dior as it became the first song ever to top four Billboard music charts at the same time. His mix of genres from rap, rock, and alt-rock will bring a wide variety of fans to the show.

COIN – September 3 at 2 P.M.
COIN will bring their bright indie-pop to their debut performance at the Fair on September 3 at 2 P.M. They are most known for their single "Talk Too Much" which hit high on the indie charts. They help diversify the lineup with their fresh sound, which will bring a lot of young fans to the Fair.

City Girls – September 4 at 8 P.M.
Rap duo City Girls are coming to the Fair and are making their debut on September 4 at 8 P.M. Miami-based Yung Miami and JT are known for their single "Act Up" which went platinum, and for their contribution to Drake's song "In My Feelings."

Also Playing
August 24 at 8 P.M.- Chevelle
August 25 at 8 P.M.- The Art of Rap Featuring Ice-T
August 31 at 8 P.M.- Nelly
September 1 at 8 P.M.- Riley Green
September 3 at 8 P.M.- Dropkick Murphys