Patterns of Decay, a five-piece heavy metal band from New York has dropped their self-titled, second studio album. Their newest project continues to showcase the thrashy and violent metal they have founded themselves on.
The band was first formed in 2014. Moreover, in 2014, Patterns of Decay released their debut EP Malicious Intent. Four years later, the band would go on to release their first studio project, Suicide Notes In Comic Sans.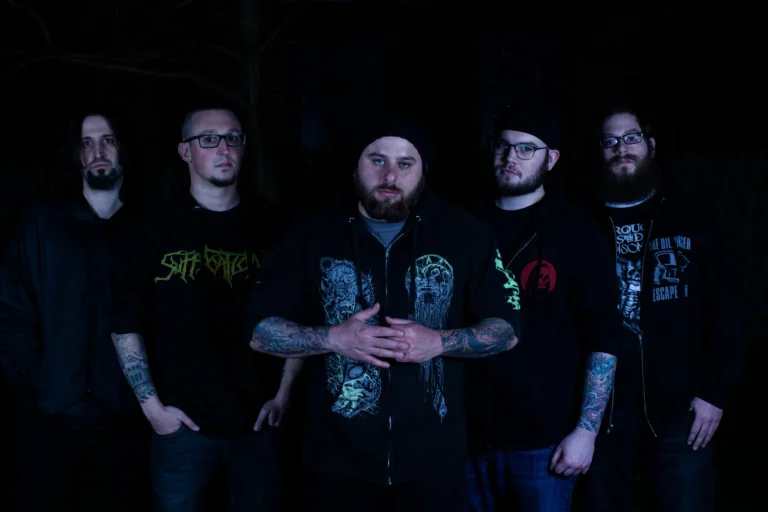 The band consists of Christian Contello on vocals, who throughout the album showcases his impressive death metal scream. Moreover, Dan Gold is on guitar and Matthew Stirrat is on guitar and vocals. Lastly, Antonio Romano provides the drumming for the band and Jesse Herman plays the bass guitar. Since 2014, the band has kept its same lineup.
Notably, some of the best work on this project comes from the lead guitarist. Throughout the album, the tone of the guitar is rather brittle and harsh. However, the speed and precision at which it is played harmonize every song in a thrashy fashion. One such song, "Ru(m)ination," goes as far as to showcase this excellence in its entirety.
These skills can also be found on "Of Famine and Plague," which is easily the best song on this album. Excellent drumming, harsh strings, and demonically screeching vocals all make this track a total moshpit essential.
This project still comes with many flaws, however. Most notably, for every good song on this album, there is also an equally as bad one. Sometimes the instrumentation is too harsh like on "Reguirtate", and sometimes there may be displeasing dissonance like on "Ocean Black". However, that should not deter any metal fan from listening though, because there are definitely some hidden gems amidst the filler.
Patterns Of Decay is available on streaming platforms now. For more information on the band, visit patternsofdecay.com.
Key Tracks: Of Famine and Plague, House of Doors