The Rock and Roll Playhouse has announced that a national Earth Day weekend celebration on April 23 and 24 is coming to Port Chester, NY. The Playhouse is a family concert series where kids rock out to the classics, and this concert series will feature music by the Grateful Dead for Kids.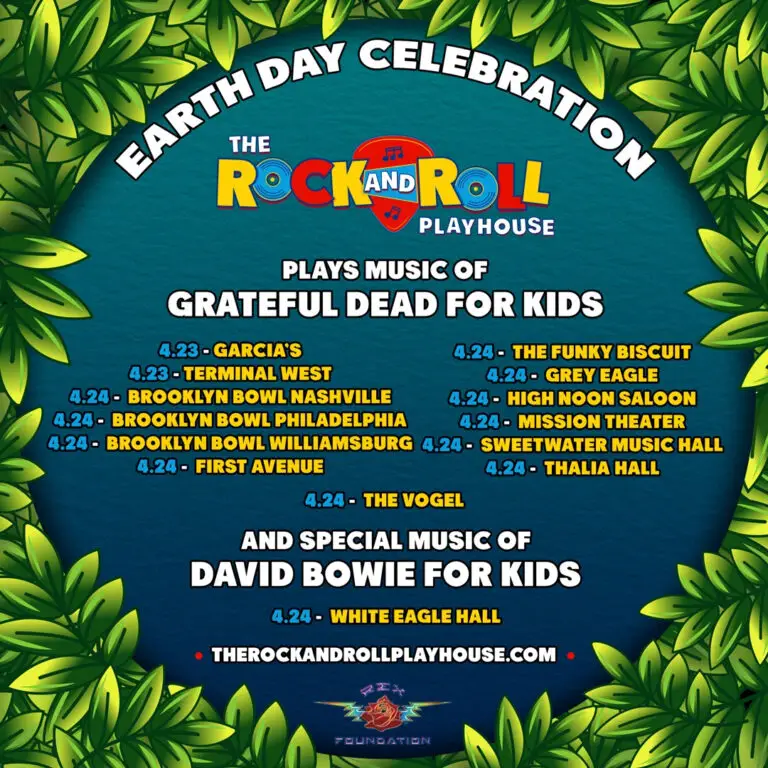 Stephen Grybowski, Senior Director of the Playhouse, said they are excited to bring families together for this event.
We're excited to bring families together across the country to celebrate Earth Day Weekend. The Grateful Dead were not only a phenomenal band with classic songs, but they were environmentally aware—that's a connection that makes these shows an even more special celebration for families as we inspire the next generation of young rockers.
It provides kids with early music exposure and promotes creativity. It is introducing the new generation to music by artists including The Beatles, Fleetwood Mac, Phish, David Bowie, Prince, Aretha Franklin, Dave Matthews Band, and more. It was founded in 2013 at the Brooklyn Bowl by Peter Shapiro, co-owner of the Bowl and owner of The Capitol Theatre, and Amy Striem, a certified Early Childhood, and Elementary teacher.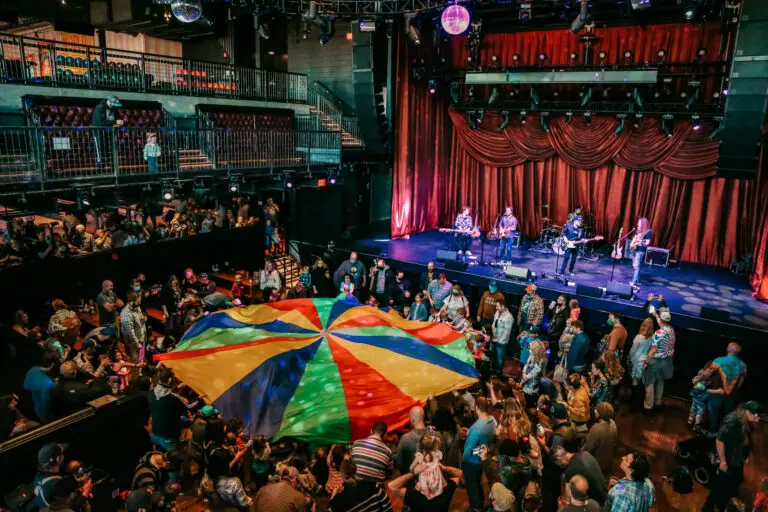 Proceeds from the shows will go to the Grateful Dead's official non-profit Rex Foundation, which supports charitable organizations working to protect the Earth. Tickets are on sale now.
Earth Day Weekend Schedule: 
4/23: Garcia's—Port Chester, NY
4/23: Terminal West—Atlanta, GA
4/24: White Eagle Hall—Jersey City, NJ*
4/24: Brooklyn Bowl—Brooklyn, NY
4/24: Mission Theater—Portland, OR (AM show)
4/24: Mission Theater—Portland, OR (PM show)
4/24: Sweetwater Music Hall—Mill Valley, CA
4/24: Funky Biscuit—Boca Raton, FL
4/24: Grey Eagle—Asheville, NC
4/24: High Noon Saloon—Madison, WI
4/24: The Vogel—Red Bank NJ
4/24: Brooklyn Bowl Philadelphia—Philadelphia, PA
4/24: First Avenue—Minneapolis, MN
4/24: Brooklyn Bowl Nashville—Nashville, TN
4/24: Thalia Hall—Chicago, IL
*Program is David Bowie for Kids