Nominated in 2022 for Best Bluegrass Grammy, Béla Fleck hits the road on his GRAMMY winning album "My Bluegrass Heart" Spring Tour. Fleck will stop in New York on April 6th at the State Theatre of Ithaca, April 8th in Albany at The Egg, April 10th at the Patchogue Theatre and April 13th at Tarrytown Music Hall.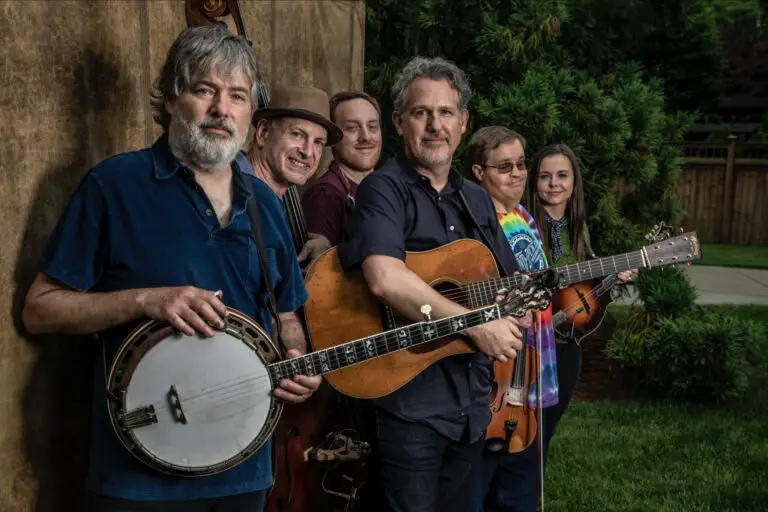 After the sold-out shows at Carnegie Hall and the Ryman, Béla Fleck decided to extend his "My Bluegrass Heart" that will feature a variety of musicians.
Béla Fleck's title for his album, My Bluegrass Heart was inspired from the classic "My Spanish Heart" from Tony and Chick Corea who he decided to dedicate the album too. Although this is his third run of the tour, Béla Fleck continues to keep the tradition of sharing music between generations.
"We're reuniting the incredible first band—but with one change. Fiddler Stuart Duncan joins Sierra Hull, Justin Moses, Mark Schatz, Bryan Sutton and me. It's time for the banjo player in the band to practice feverishly, because keeping up with this gang is no joke. It's also one of the great joys!"

-Béla Fleck
The core group of bluegrass musicians that play with Béla Fleck include New Grass Revivalist Sam Bush, fiddle player Stuart Duncan, bassist Mark Schatz and dobro player Jerry Douglas, alongside Chris Thile, Molly Tuttle, David Grisman, Brian Sutton, Edgar Meyer, Sierra Hull, Billy Strings, Tony Trischka, and fiddle avant-gardist Billy Contreras.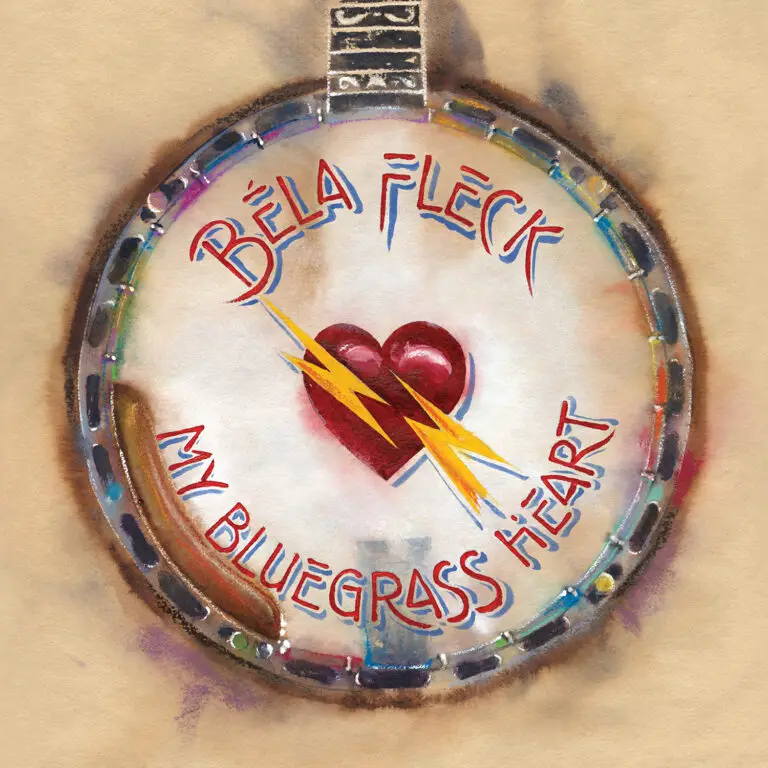 Ticket information can be found here.
Béla Fleck:  My Bluegrass Heart Tour 
Featuring Stuart Duncan, Sierra Hull, Justin Moses, Mark Schatz, Bryan Sutton
March 31  Savannah, GA  Savannah Music Festival 
April 1  Norfolk, VA  Virginia Arts Festival 
April 2  Reading, PA  Berks Jazz Festival
April 3  Northampton, MA  The Academy of Music
April 5  Lebanon, NH  Lebanon Opera House
April 6  Ithaca, NY  State Theatre of Ithaca
April 7  Concord, NH  Capitol Center for the Arts
April 8  Albany, NY  The Egg
April 9  New London, CT  Garde Arts Center
April 10  Patchogue, NY  Patchogue Theatre
April 12  Williamsport, PA  Community Arts Center
April 13  Tarrytown, NY  Tarrytown Music Hall
April 14  Wilmington, DE  The Grand Opera House
April 15  Charlotte, NC  Knight Theater 
April 16  Bristol, TN  Paramount Bristol 
Featuring Michael Cleveland, Jacob Jolliff, Cody Kilby, Justin Moses, Mark Schatz
May 24  Wilmington, NC  Greenfield Lake Amphitheater
May 25  Durham, NC  Carolina Theatre
May 26  Charleston, SC  Charleston Music Hall 
May 27  Cumberland, MD  DelFest
Featuring Michael Cleveland, Sierra Hull, Justin Moses, Mark Schatz, Bryan Sutton 
June 12  Springfield, MO  Gillioz Theater
June 14  Kansas City, MO  Kauffman Center
June 16 & 19 Telluride, CO  Telluride Bluegrass Festival (+ special guests)
Bluegrass Happening: Bela Fleck & My Bluegrass Heart, Sam Bush & The Jerry Douglas Band
June 21   Jefferson City, MO  Capitol Region Amphitheatre
June 22   Davenport, IA   Adler Theatre
June 24  Highland Park, IL   Ravinia  
Featuring Michael Cleveland, Sierra Hull, Justin Moses, Mark Schatz, Bryan Sutton 
June 25  Eau Claire, WI  Blue Ox Music Festival
June 26  Washburn, WI  Big Top Chautauqua  
Bluegrass Happening: Bela Fleck & My Bluegrass Heart Sam Bush & The Jerry Douglas Band
June 29 – Marietta, OH @ Peoples Bank Theatre
July 2 – Vienna, VA @ Wolf Trap