Nearing the end of a 17-date tour, Nick Cave and his longtime collaborator Warren Ellis perfectly executed a second straight sold-out show in Brooklyn this past Friday evening. Following the culmination of a successful United Kingdom and European tour last fall, the duo kicked off the current leg of their North American excursion on March 1 in North Carolina, in support of Carnage, a hauntingly-poignant album they recorded together during the COVID-19 lockdown last year. The pair of Aussie friends have been working together since 1993, when Ellis (also known as a founding member of the instrumental rock trio the Dirty Three) played violin on Let Love In, the eighth studio album from Nick Cave and the Bad Seeds.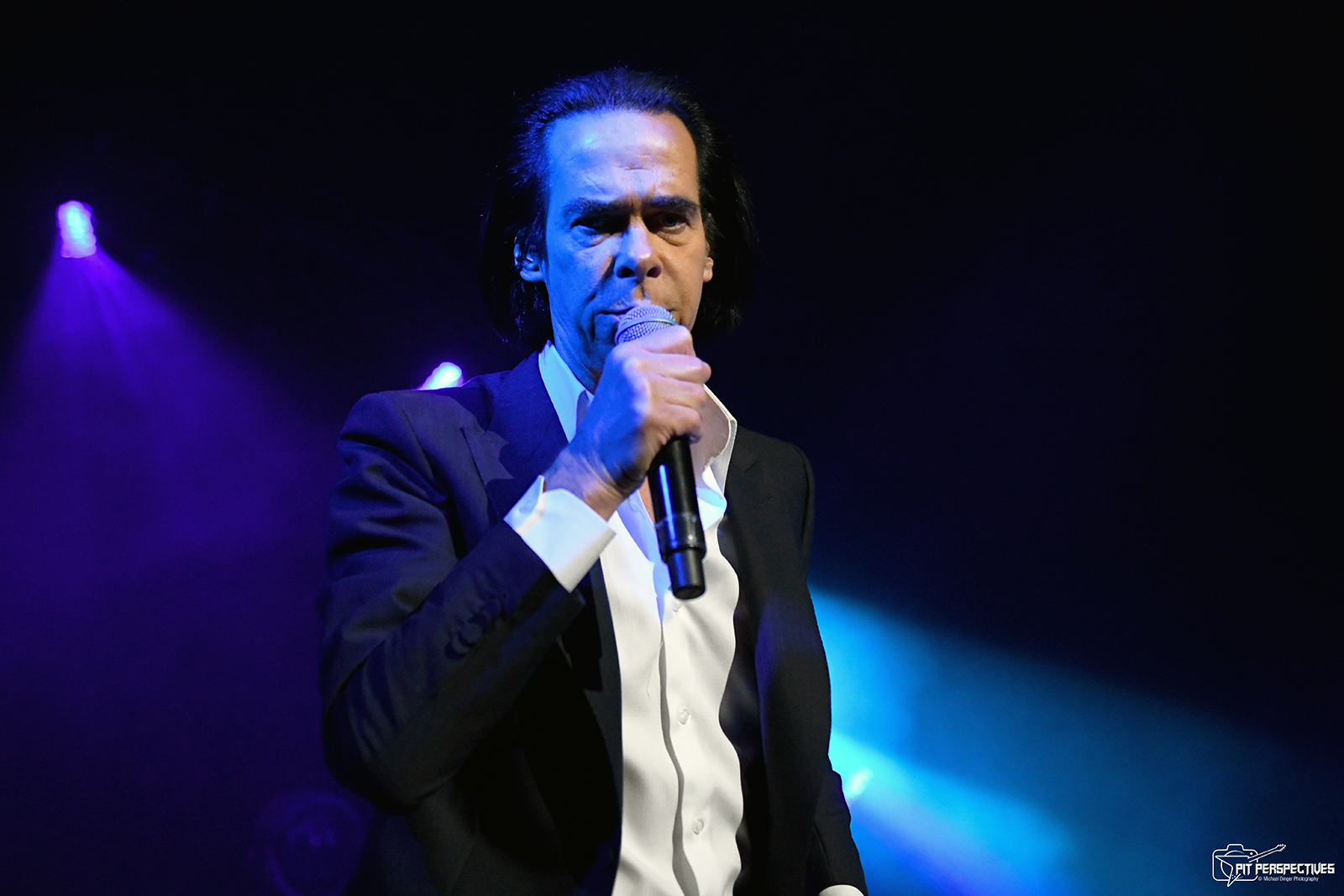 With approximately one hour to go before showtime, excited concertgoers were spotted congregating on nearby sidewalks or hastily exiting their Uber ride near the grand marquee in lights. After patrons filed past the security check points and into the inviting confines of the theater, many grabbed a drink, joined a waiting friend or checked out the merch table. Others snapped a cellphone picture of the historic venue's centerpiece, the console of a "Wonder Morton" pipe organ, one of four other magnificent organs installed in the original Loew's New York City movie theaters.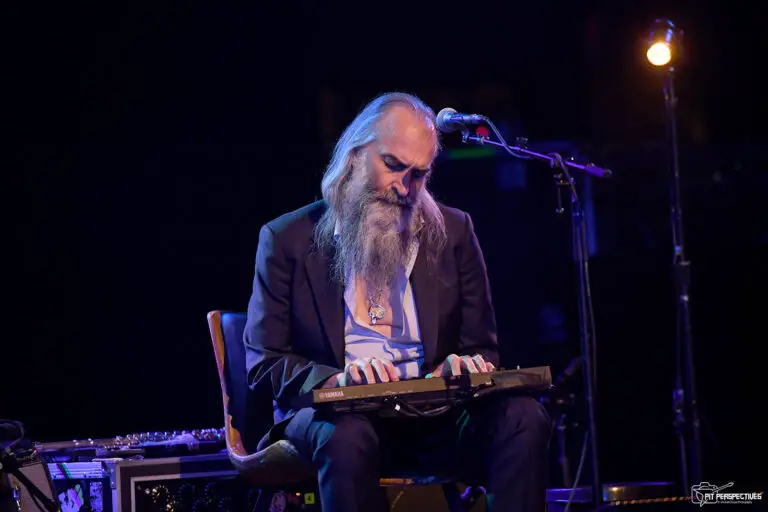 At 8:20 pm sharp, Warren Ellis, a trio of backup singers (Janet Ramus, Wendi Rose and T. Jae Cole) and a touring musician who would play keyboards, bass and drums throughout the night, took to the stage. The eternally-suave Nick Cave followed closely behind, dressed in a sharp blue suit with a white shirt and a marvelous slick of black hair. With Ellis seated, his signature gray beard resembling that of a medieval knight and wearing a shirt unbuttoned nearly to his navel, he began to play the small synthesizer perched on his lap. After a long wave to the packed house, Cave grabbed the microphone from its stand and immediately got down to business.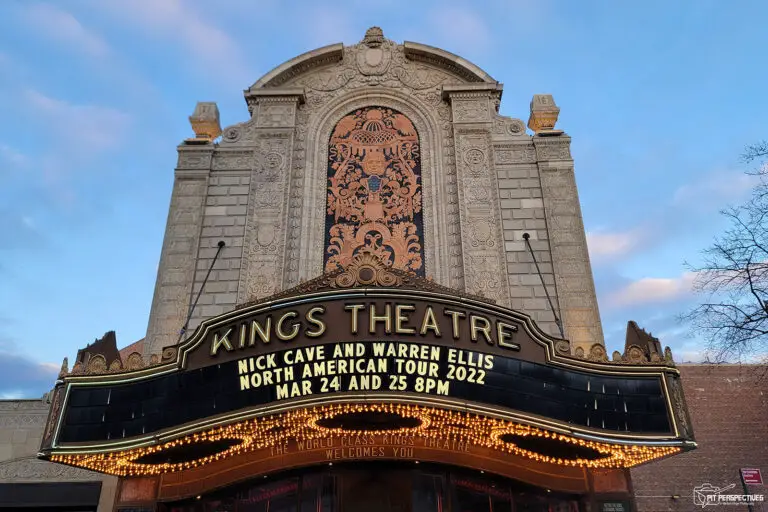 For nearly the next two and half hours, Cave and Ellis would thrill the audience with offerings from the aforementioned Carnage, 2019's Ghosteen and plenty of classic tracks spanning the entire Bad Seeds catalog. With nearly every soul now on their feet, the first offering of the night was "Spinning Song," a song about Elvis Presley and his iconic status in popular culture.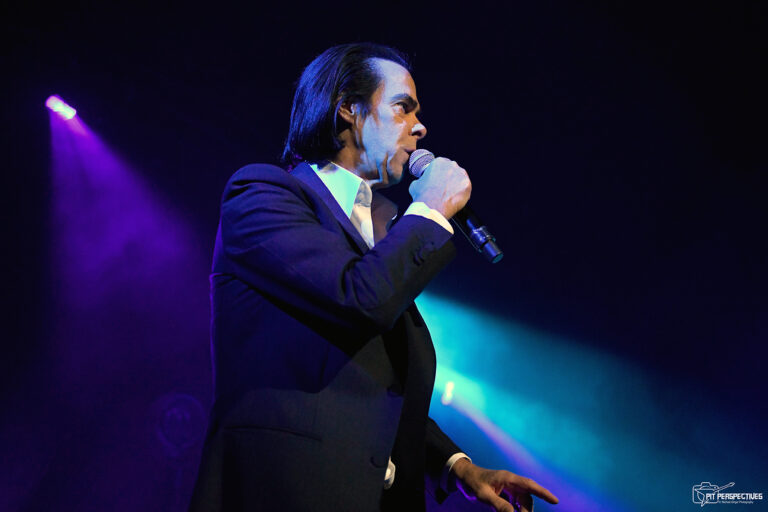 Halfway through the 16-song opening set, one of several comedic moments from the night occurred during Cave's introduction of "Cosmic Dancer," a cover by T. Rex, legendary British musicians who formed in 1967. With Ellis now changing his keyboards for a violin, Cave alerted his fans. "Alright, fucking strap into your seats. Warren is going to do a violin solo. You think that things are going to be the same afterwards, but they will not be. Your lives will be different. You will tell your children that you were there when Warren performed [his] solo."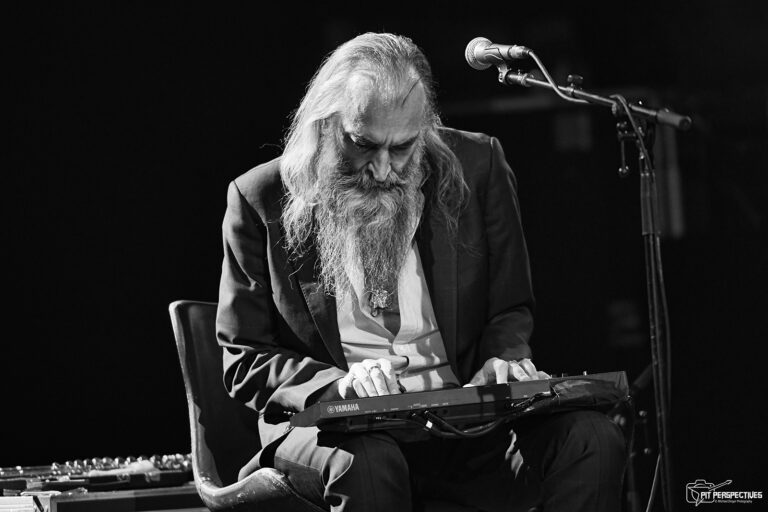 Once the laughter subsided, "Hand Of God" (Carnage, 2021) was delivered by Cave with the emotional intensity you can always expect to witness during one of his shows. Furiously pacing the stage to the driving beat, Cave did halt on a few occasions to reach out and clutch the hands of adoring fans, all the while repeating the high-pitch title line . . . "Hand of God! Hand of God! Hand of God." Closing out the masterfully-crafted set was "Balcony Man," another brilliant track from last year's Carnage. Seated at his piano once again, Cave instructed the upper balcony to cheer every time the word 'balcony' was spoken, and emphatically cheer they did.
The first encore was comprised of two songs, "Hollywood" from Ghosteen, followed by "Henry Lee," released on the Bad Seeds ninth studio album (Murder Ballads, 1996). It was during the early refrain of the second song when Janet Ramus, a British soul singer, innocently mixed up the lyrics. During the tune's restart, Cave playfully exclaimed, "You can't fuck this one up [again]." After the song's conclusion, Cave graciously re-introduced his bandmates before they all exited the stage for a second time. The exultant crowd cheered non-stop for several minutes until Cave, Ellis and company finally reappeared.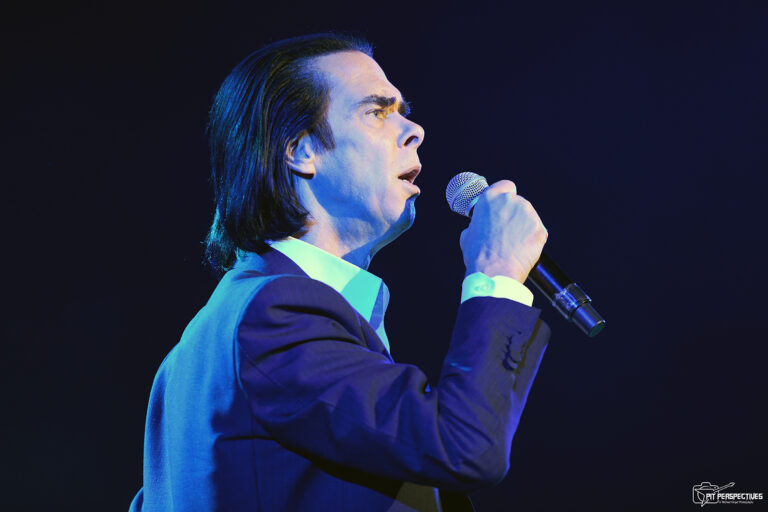 The exquisite hymn about loss and sorrow, "Into Your Arms," opened the second encore. Following this fan favorite from The Boatman's Call (1997) was a song requested by an audience member that had not been played by the Bad Seeds, according to Cave, "in a very long time." Before launching into the melody, "Jubilee Street" from 2013's Push The Sky Away, Cave remarked, "If we fuck it up, it's on you dude." The night's penultimate offering was "Girl In Amber" (Skeleton Tree, 2016), a moving song written by Cave for Anita Lane, a founding member of the Bad Seeds. The night's last offering, "Ghosteen Speaks" (Ghosteen), a song about the spirit of love and its existence, fittingly captured the overall theme of the night.
The Carnage tour wraps in Montreal, Canada with a pair of early April dates at the Place des Arts. If you were unable to catch a live show on their current tour, or just cannot get enough of Cave and Ellis, the global release event of This Much I Know To Be True is set for May 11, 2022. This feature film captures the exceptional creative partnership of both Australian natives as they brought to life the songs that would appear on the albums Ghosteen and Carnage. Additional details can be found here: https://www.thismuchiknowtobetrue.com.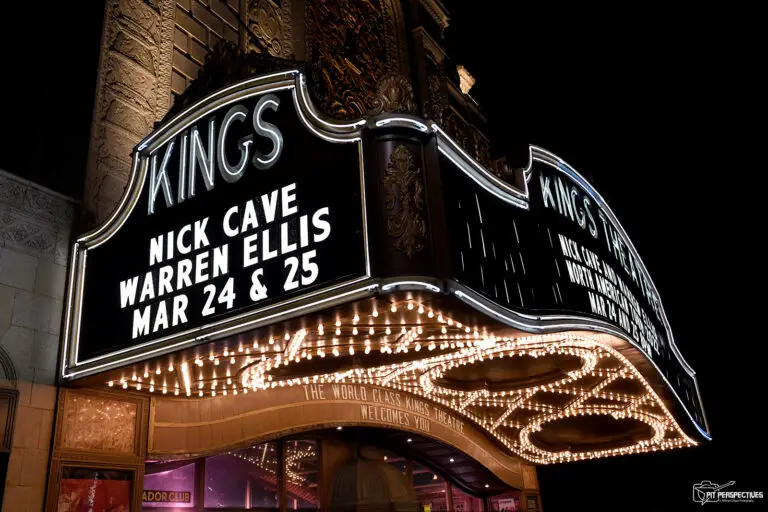 Setlist: Spinning Song > Bright Horses > Night Raid > Carnage > White Elephant > Ghosteen > Lavender Fields > Waiting for You > I Need You > Cosmic Dancer > God Is In The House > Hand of God > Shattered Ground > Galleon Ship > Leviathan > Balcony Man >
Encore 1: Hollywood > Henry Lee >
Encore 2: Into My Arms > Jubilee Street > Girl In Amber > Ghosteen Speaks