We have arrived at the Finals of NYS Music's March Madness 2022. 64 bands we brought together, to build their name and share their sound with a wide audience. And now we are down to the final two bands, with a unique New York sound.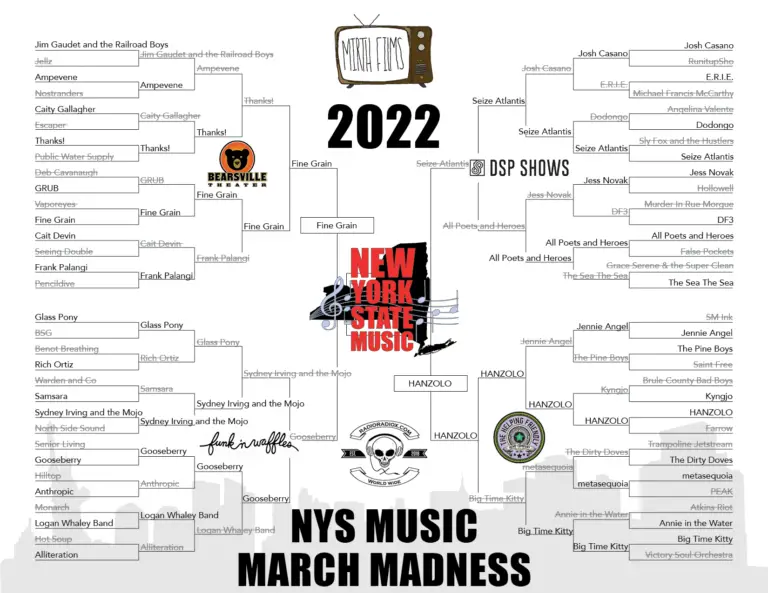 Since 2015, New York State Music has crafted a March Madness friendly competition that spans all the musical harbors of the Empire State. As fans and musicians, the NYS Music team aims to spotlight the great talent found across New York in a friendly contest, bringing broader attention to the next generation of artists and bands on the rise. March Madness 2022 highlights 64 bands and artists you might not know, but should know, as these homegrown talents are making waves through the New York State. Check out the Final 4 here.
Enter your email address, get to know the bands, and vote for your favorites below!
Fine Grain – Albany
Fine Grain floats in a purgatory between shoegaze haze and punk posturing. Their post-punk brilliance runs deep with exceptional songwriting and performances of every member of the band. With prog-inspired riffs, post-punk murk, and the occasional ripping sax solo, fine grain offers up rambunctious reverie fit for hardcore fans of all generations. Fine Grain's maturation is a testament to the transformative possibility of punk, showing how pulled threads of the past can still stitch together a promising new future.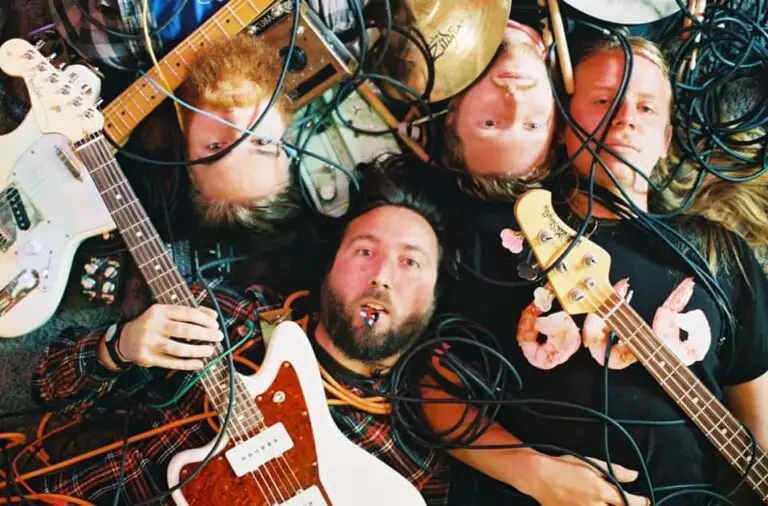 Fine Grain is currently in the studio at Brunswick Recording, working on new music, and have been incorporating visual projections that sync up to their music, intensifying the experience for fans.
---
HANZOLO – Upstate
HANZOLO, hailing from Upstate NY, won the EQX Battle of the Bands and opened Albany's annual Pearlpalooza music festival in 2021. They have opened for bands like Lawrence, Wild Belle, and *repeat repeat. The boys released their first album Table Butter in 2019 and followed it up with their second, HANZOLO, in the fall of 2021. Hanzolo's music has been compared to Table Butter: soft enough to spread yet hard enough to keep its shape.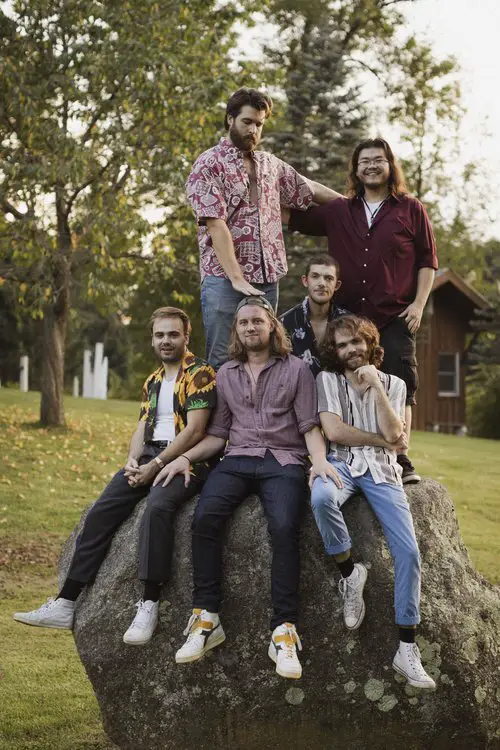 Upcoming HANZOLO shows include April 8 at Madison Theater in Albany, April 14 at Pauly's Hotel, April 24 at The Range in Ithaca and April 27 at Lark Hall.
The polls are now closed. The winner will be announced on Tuesday, March 29 at 10am.
NYS Music has partnered with businesses across New York State to highlight these 64 up and coming bands. Regional sponsors include Funk n Waffles, a premiere music venue in Syracuse established in 2007 with a unique take on the culinary and entertainment industries, offering a wide variety of gourmet waffles and breakfast food, as well as offering live music every night! Bearsville Theater in Woodstock is where Americana was born – where Dylan took folk music and married it to Rock & Roll. where folk went electric, and where Janis took a breath and recuperated, before launching her hurricane energy and heart stopping songs out into the world. Renovated in 2019-2020, Bearsville Theater has an impressive calendar of shows for Hudson Valley music lovers.
DSP Shows based in Ithaca, NY and Northampton, MA, is one of the leading independent concert promoters in America, with shows at venues including State Theatre of Ithaca, Hangar Theatre, The Haunt, Beak & Skiff Apple Orchards, Brewery Ommegang, Asbury Hall, The 9th Ward at Babeville, and Daryl's House among others. The Helping Friendly Hemp Company offers a wide variety of industry leading products including tinctures, soft chews, and hemp flower, using only USA grown hemp extract.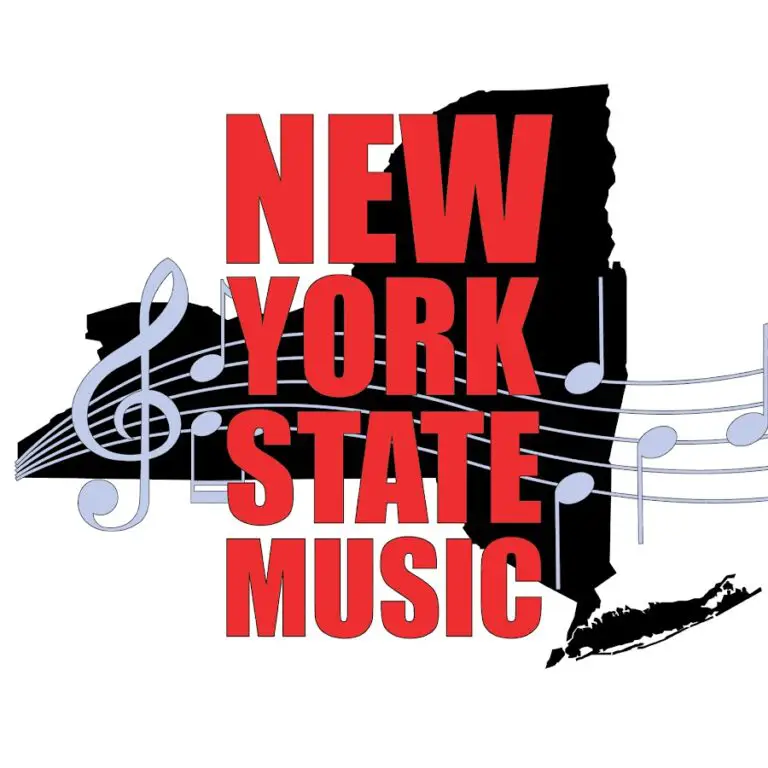 The winners of each region will be rewarded with a collection of prizes worth $3000. Partners for NYS Music's March Madness 2022 include Mirth Films from Albany, a music news/entertainment outlet that specializes in original video content and live streaming, with news coverage ranging across the whole country, who will provide a professional multi-camera recording session at The Palace Theatre in Albany for the winning band, premiering exclusively on Mirth Films.
The XPerience Monthly is the greater Capital Region's alt-monthly newspaper, bringing independent music and thought provoking articles to the area. The XPerience Monthly will feature the winning band in a newspaper profile and interview this summer.