Marco Benevento has announced a brand new full-length studio album, Benevento, which drops June 10th via Royal Potato Family. Accompanying this exciting news, Benevento's newest single, "Marco & Mimo," is available for streaming now.
Additionally, Benevento has announced that they will be touring this April and June with a stop at Abilene Bar and Lounge in Rochester.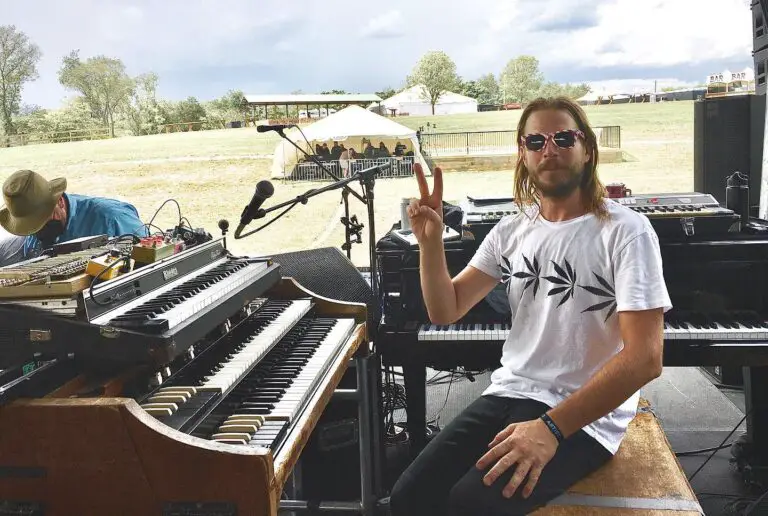 "Marco & Mimo," the first single from the album, contains three songs. On it, Benevento blends groovy funk bounce with psychedelia, creating a beautiful blend of these two formative 80s genres. The vocals on the tracks further transport you into this window of time Benevento creates, transporting the listener back forty years. The single reeks of personality only Benevento can create and his talent shines through. My personal favorite, Winter Rose, has snappy instrumentation, mind-bending keys, and entrancing vocals that make for a magnificent listen.
The entire album was recorded in Woodstock at Fred Short Studios during the pandemic, and the sounds emitted from Marco & Mimo pay homage to Woodstock's iconic psychedelic culture and history.
In addition to his new album, Marco Benevento has also announced a list of upcoming shows:
4/7 – Cambridge, MA – The Sinclair
4/8 – Burlington, VT – Higher Ground
4/9 – Fairfield, CT – Stage One
6/22 – Rochester, NY – Abilene
6/23 – Pittsburgh, PA – Thunderbird
6/24 – Cleveland, OH – Beachland Ballroom
6/26 – Rothbury, MI – Electric Forest Festival
7/1 – Scranton, PA – Peach Music Festival
7/3 – Quincy, CA – High Sierra Music Festival
9/3 – Portland, ME – Ghostland Festival
Tickets and limited edition bubblegum pink and classic black 180-gram vinyl are available at marcobenevento.com.