More Music Less Violence will partnering with C.R.E.A.T.E. Community Studios on Sunday March, 27 from 4 pm to 8 pm at the S.E.A.T. Center in Schenectady.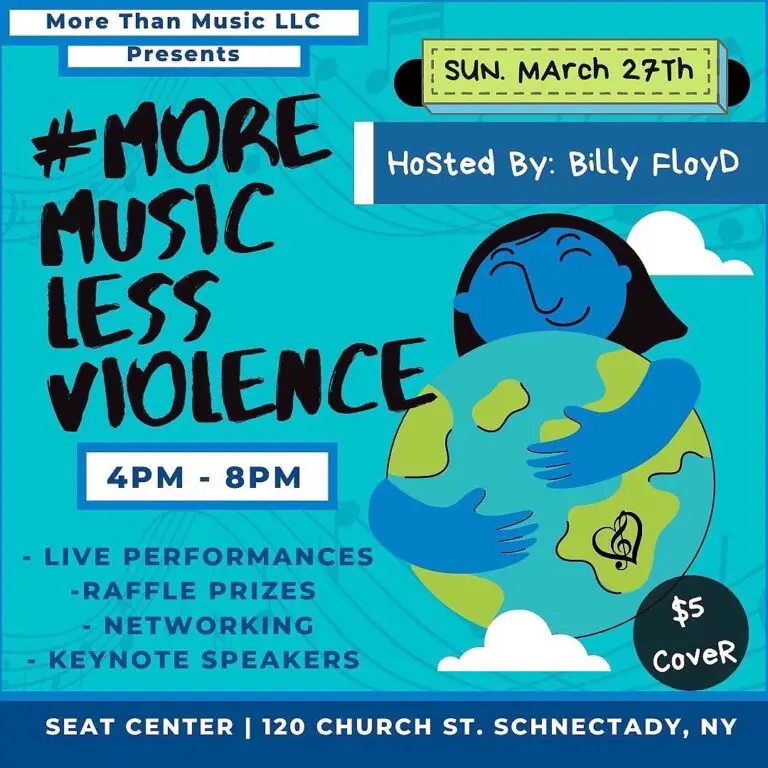 C.R.E.A.T.E. is known to assist in the pursuit of social change, personal growth and communication. Therefore, they are collaborating with More Music Less Violence which is an organization
focused on building up a new era of musicians through non violent expressions. To start the night off, Billy Floyd, host of "Who's On The News" podcast will be in attendance to speak. Subsequently, there will be a night full of music from Sibie Lavoz, Dev Rosario, '92, Quav13, Shanyia Monaee, Aari, Mandella Eskia, Bez Aloha and Rell Dolo.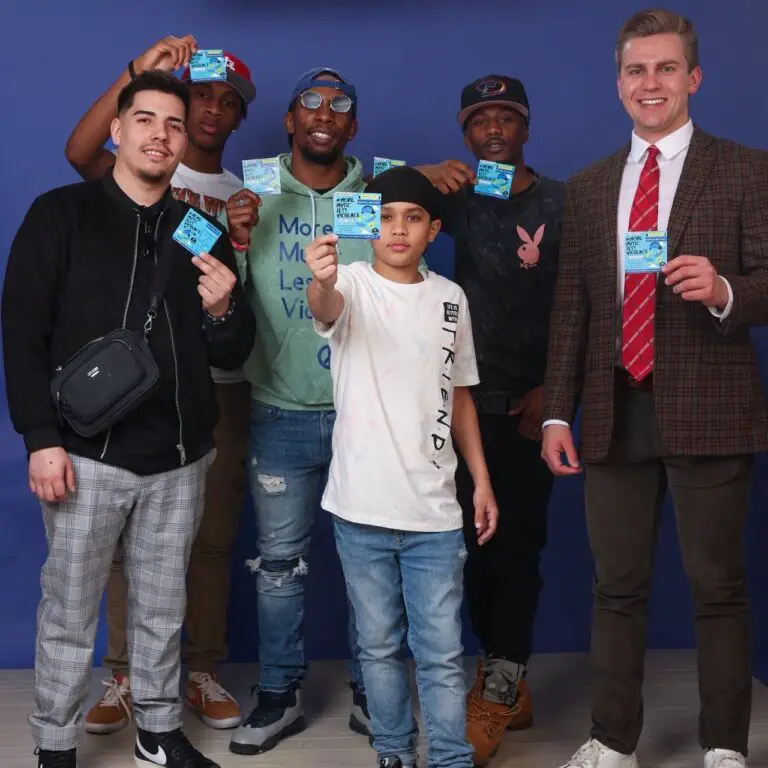 Those in attendance will get the opportunity to create tie dye fabric squares, which will eventually be put together for a community quilt that supports the purpose of the event. To further advocate for human rights and equality, Rae Frasier, creator of the Art Mon3y brand, will construct a live painting session in accordance with the message of the event.
Jennifer Lawrence, S.E.A.T. CEO and founder, and Emmanuel McCall, S.E.A.T. recruitment coordinator, will share the mission of their organization, their efforts to provide hope for the youth and connect them to employment opportunities.
Mfalme (Don X) Sikivu, CEO and Founder of UFD (Ujamaa Fraternal Dynasty) will also be in attendance to discuss his own successes and failures throughout his life. Although Sikivu was once incarcerated, he managed to come back stronger and create his own organization for people aged 15 to 22 who wish to better themselves and the community.
To learn more about More Music Less Violence and this weekend's upcoming event visit their instagram page.