written by Matthew Romano
On Thursday, March 10, 2022, The Steven & Alexandra Cohen Foundation is presented the sixth annual Love Rocks NYC benefit concert for God's Love We Deliver, live from the historic Beacon Theatre. Executive produced by iconic international fashion designer John Varvatos, NYC real estate broker and prominent concert producer Greg Williamson and esteemed concert/events producer Nicole Rechter, the concert was hosted by Mario Cantone, Kiefer Sutherland, Gina Gershon, Steve Schirripa and Michelle Buteau, supporting and honoring the work of the New York-based not-for-profit organization.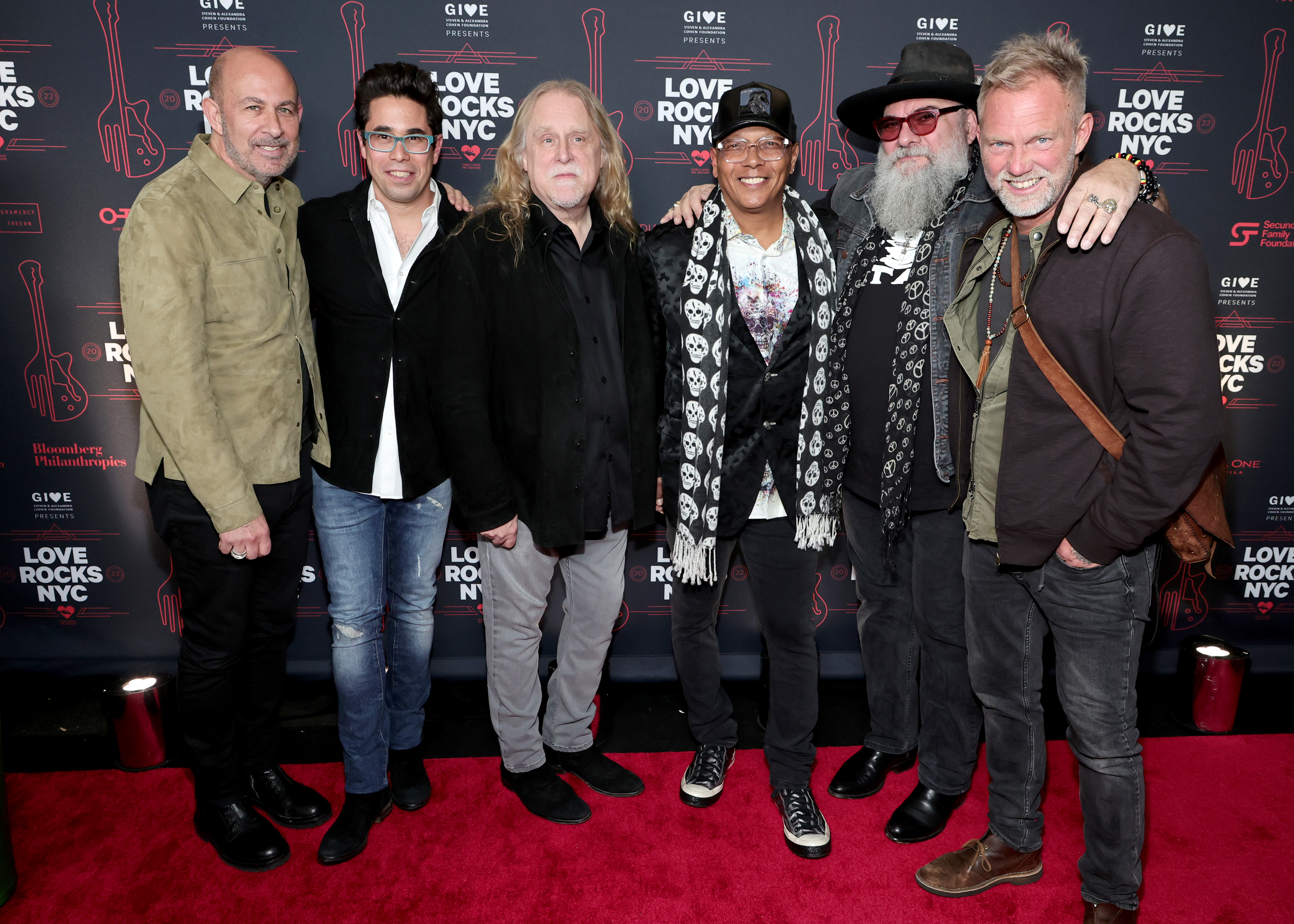 The 2022 edition of Love Rocks NYC This year's concert event will also celebrate an extraordinary milestone for God's Love We Deliver with the delivery of their 30 millionth meal this spring. The organization, which was founded during the AIDS pandemic in 1985, has been an essential services provider during the COVID-19 pandemic. Last year, the organization cooked and delivered more than 2.6 million medically tailored meals to nearly 10,000 New Yorkers living with and affected by severe illness, and its staff and volunteers continue to work tirelessly to meet the ever-growing demand for its services. 
Building off of the smaller Love Rocks NYC affair in 2021, the announced lineup included Keith Richards & The X-Pensive Winos, Mavis Staples, Hozier, Warren Haynes, Melissa Etheridge, Allison Russell, Larkin Poe, Tyler Bryant, David Shaw (of The Revivalists), Anders Osborne, Celisse, Jimmy Vivino, Maggie Rose, Connor Kennedy (of Steely Dan), and left many surprises in store for all in attendance.
At 8:15pm, Ben Harper opened the show with an instrumental tribute to his friend and long time bassist Juan Nelson. Then Harper took the crowd from the Hudson River down the Mississippi for Led Zeppelin's "When the Levee Breaks" with Danny Clinch on swamp harp.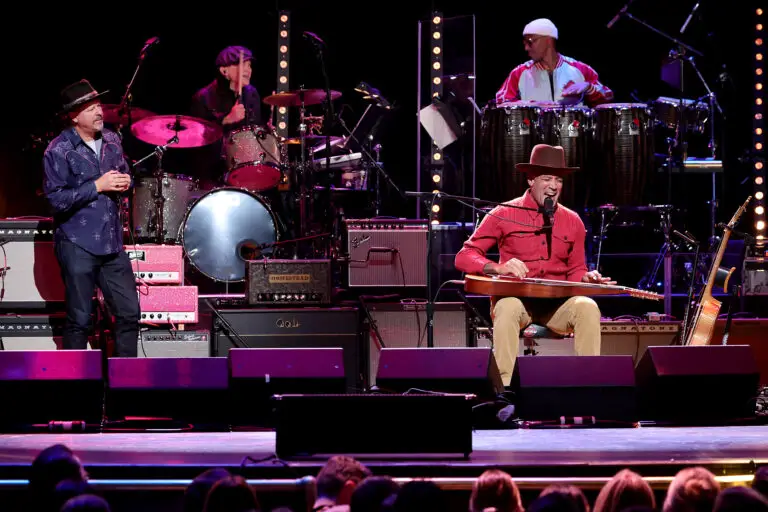 Bill Murray took David Letterman's role 2021 as the surprise MC and introduced the first round of artists and God's Love We Deliver founder Karen Pearl. He also helped organize a special farewell to the audience members that were seated below the Beacons infamous spike. "That thing is gonna come down mid show tonight and just take out that section, say goodbye to these people."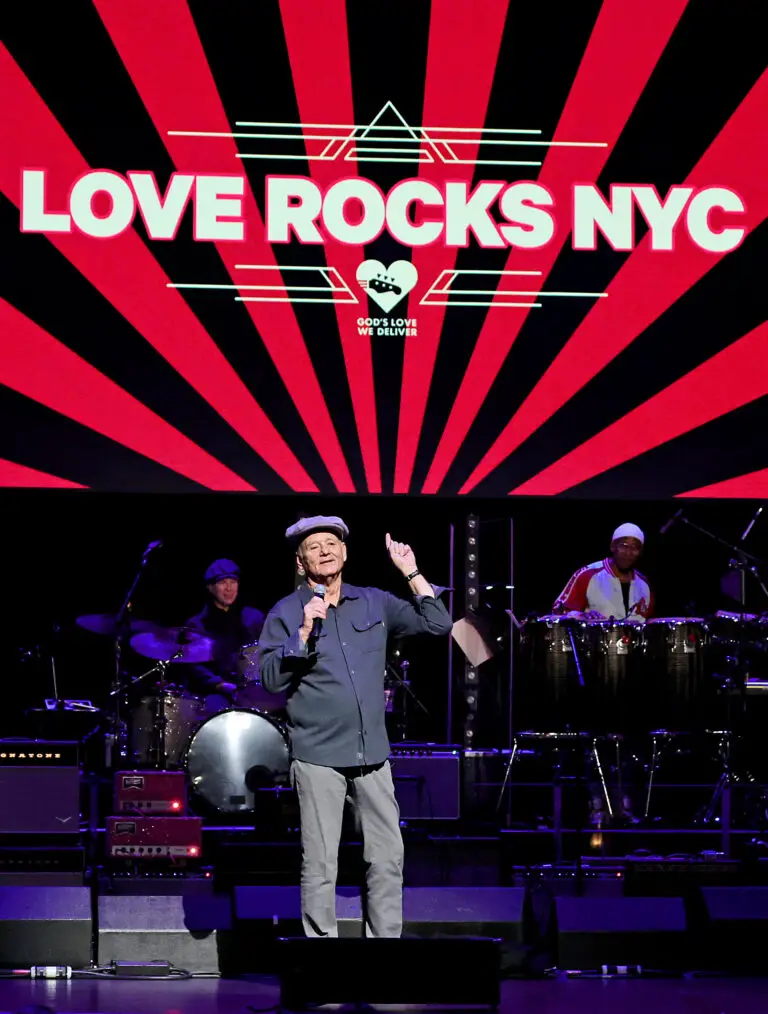 Murray then introduced Connor Kennedy for a performance of Tom Petty's "Learning to Fly." Aside from this song, all other artists performed three song sets over the three hours of music.
Celisse Henderson, who was part of Trey Anastasio's Beacon Jams, returned to the stage with her guitar in hand to make her voice heard to a fully seated Beacon. She also howled like Robert Plant & wrote a letter to Jimmy Page on guitar for Zeppelin's "Rock & Roll".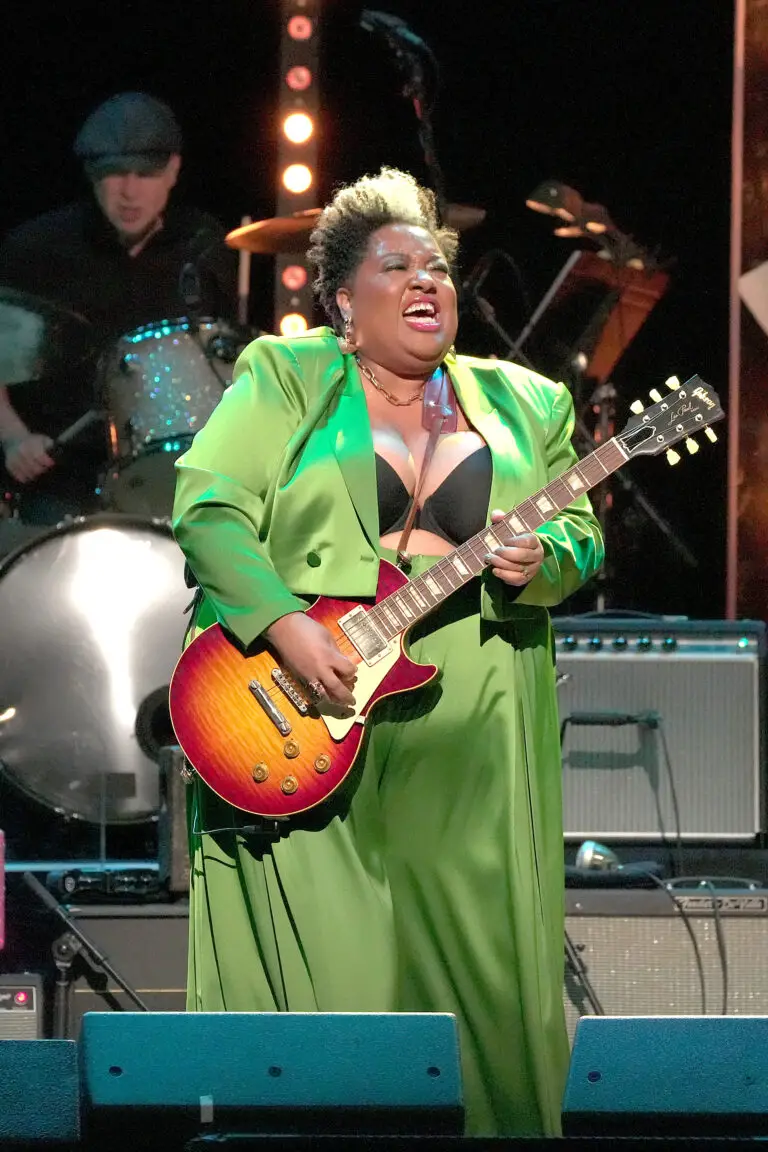 Mavis Staples' family has been gracing the world with their music for 74 years and her rendition of David Byrne's "Slippery People" created a Start Making Sense vibe at Love Rocks.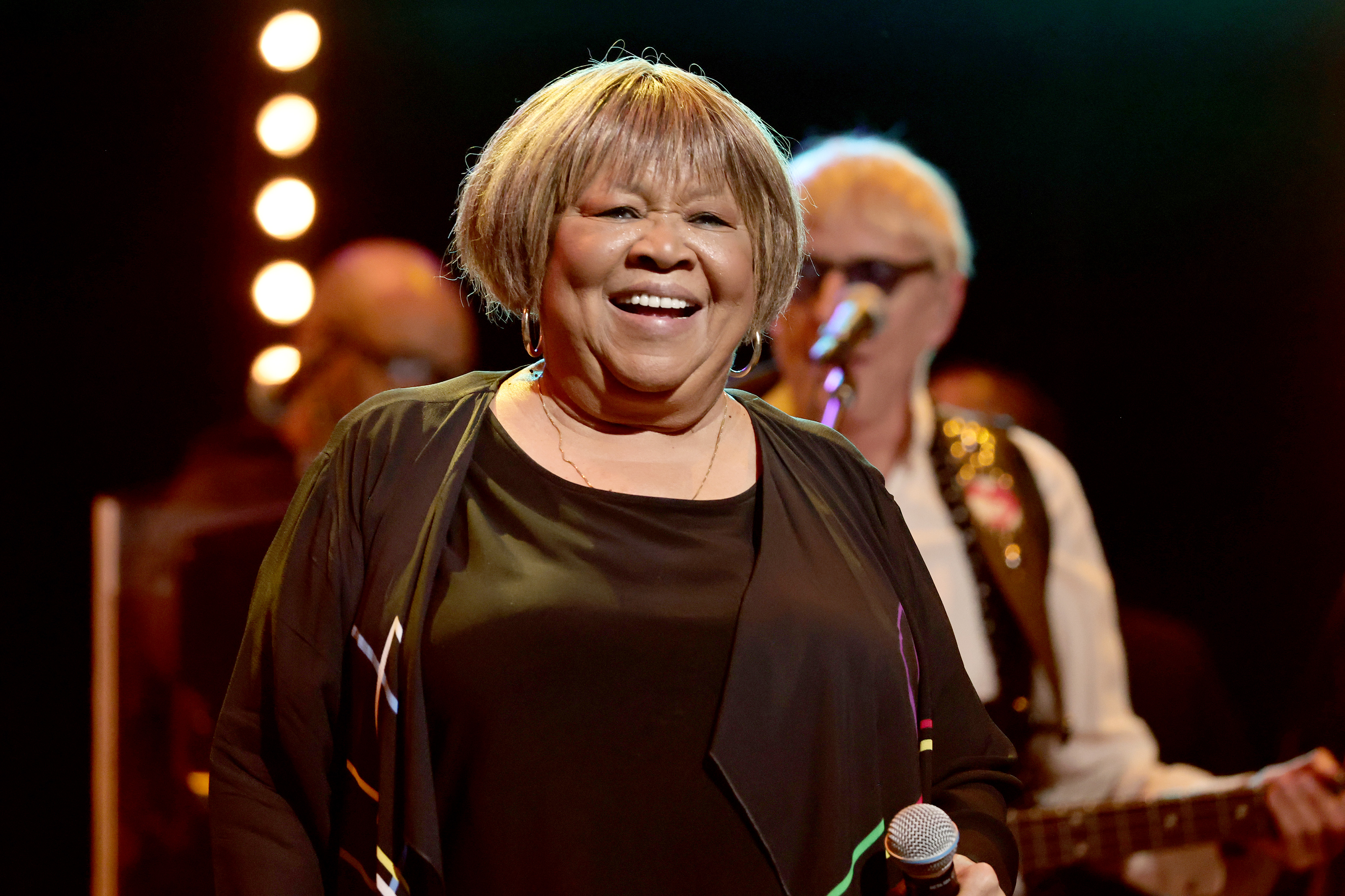 New York Yankee Bernie Williams traded his bat for a guitar axe at the event, joining Staples on the classic "I'll Take You There."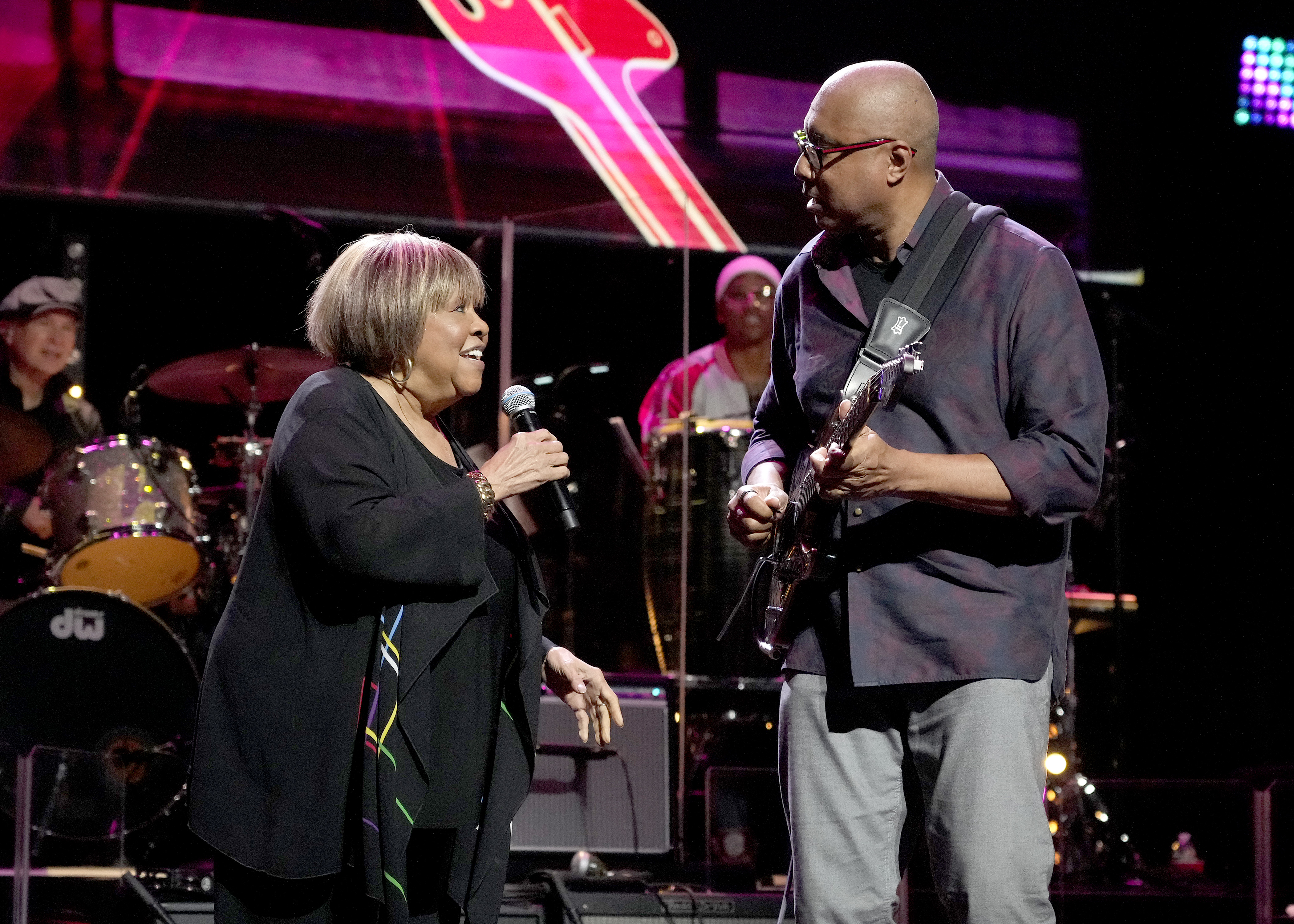 Maggie Rose set a tone for the Upper West Side at Love Rocks for her version of "Lonely Town, Lonely Street," perhaps a nod to the former unlit Beacon marquee in the past two years.
Allison Russell acknowledged the moment immediately on how it was full circle for them to be standing where Mavis just performed, performing a special version of "Stop Dragging My Heart Around" with Hozier.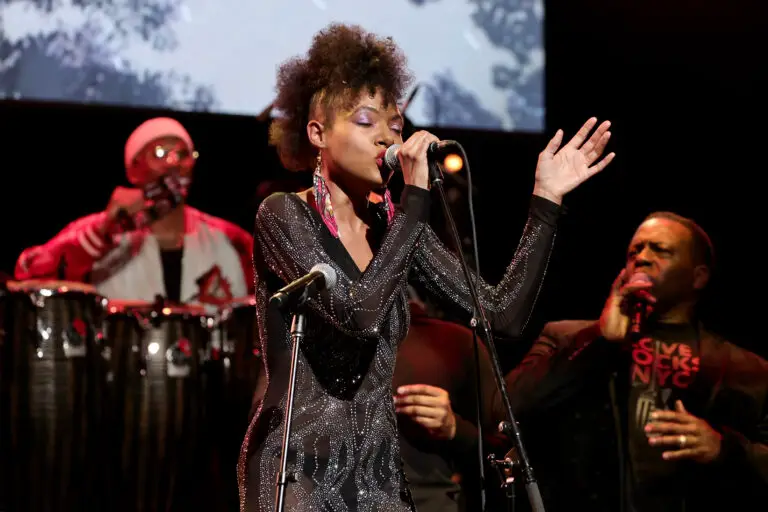 Larkin Poe, who performed at the return of the New York State Bluesfest last June at the Syracuse State Fairgrounds, killed "Rock & Roll Hootchie Koo" with Tyler Bryant.
A taste of New Orleans arrived around 10pm with Lafayette's Anders Osborne with Danny Clinch for Little Feat's "Dixie Chicken." The Beacon stage took on an old juke joint vibe as Laurence Fishburne came to tell stories about his favorite winos & introduce the band.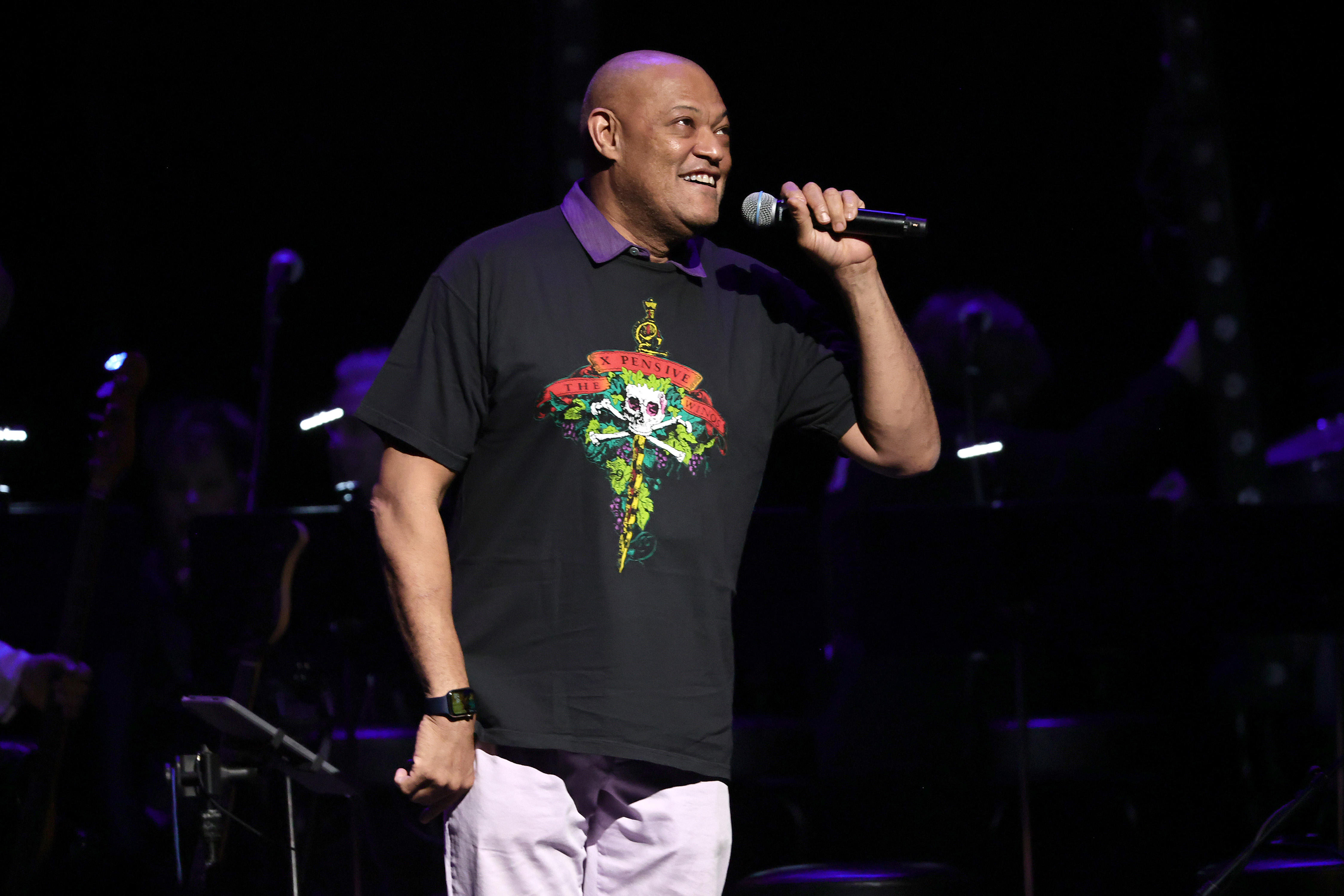 Fishburne introduced Keith Richards, Ivan Neville, Steve Jordan, Waddy Wachtel, and CBS Orchestra bassist Will Lee to the stage. The three song set included "999," "You Got the Silver" & Keith's killer "Before They Make Me Run."
Steve Schirripa from The Sopranos kept the fun going on stage after the X-Pensive Winos set, needing to take a minute on the stage as the smoke cleared from the winos set before carrying the show along.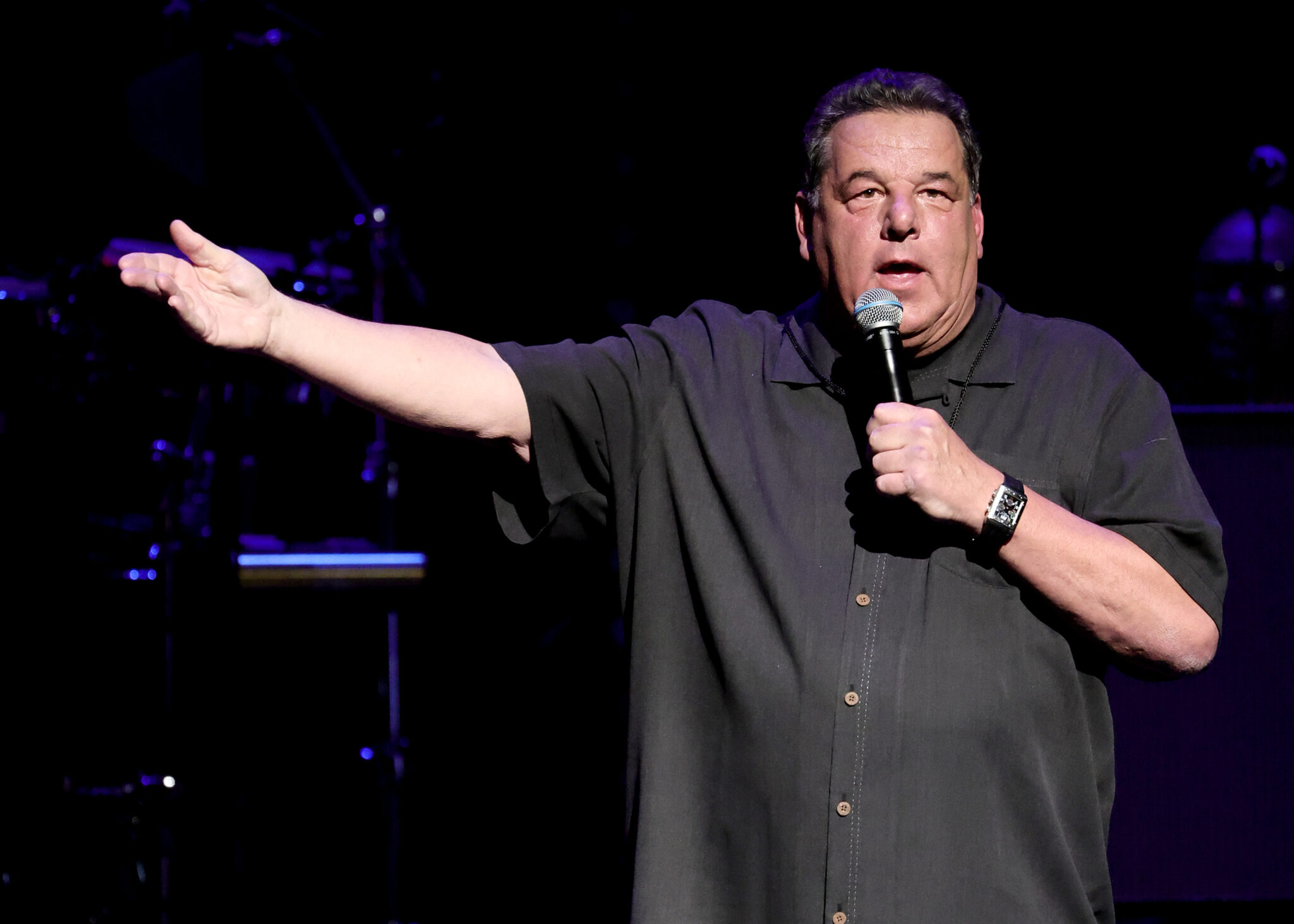 The next hour of music was a tribute to artists including David Bowie, John Lennon and Gregg Allman. Hozier sang on "Changes" & Melissa Etheridge performed "Come Together," while Devon Allman, Warren Haynes and a full horn section performed on "Just Another Rider," off Gregg's final solo album. All yet another direct spark of inspiration off the Beacon Theatre's historic stage.
Jackson Browne returned to the Beacon for the first time since March 2020 and joined Haynes for a special "Running on Empty" to close the show.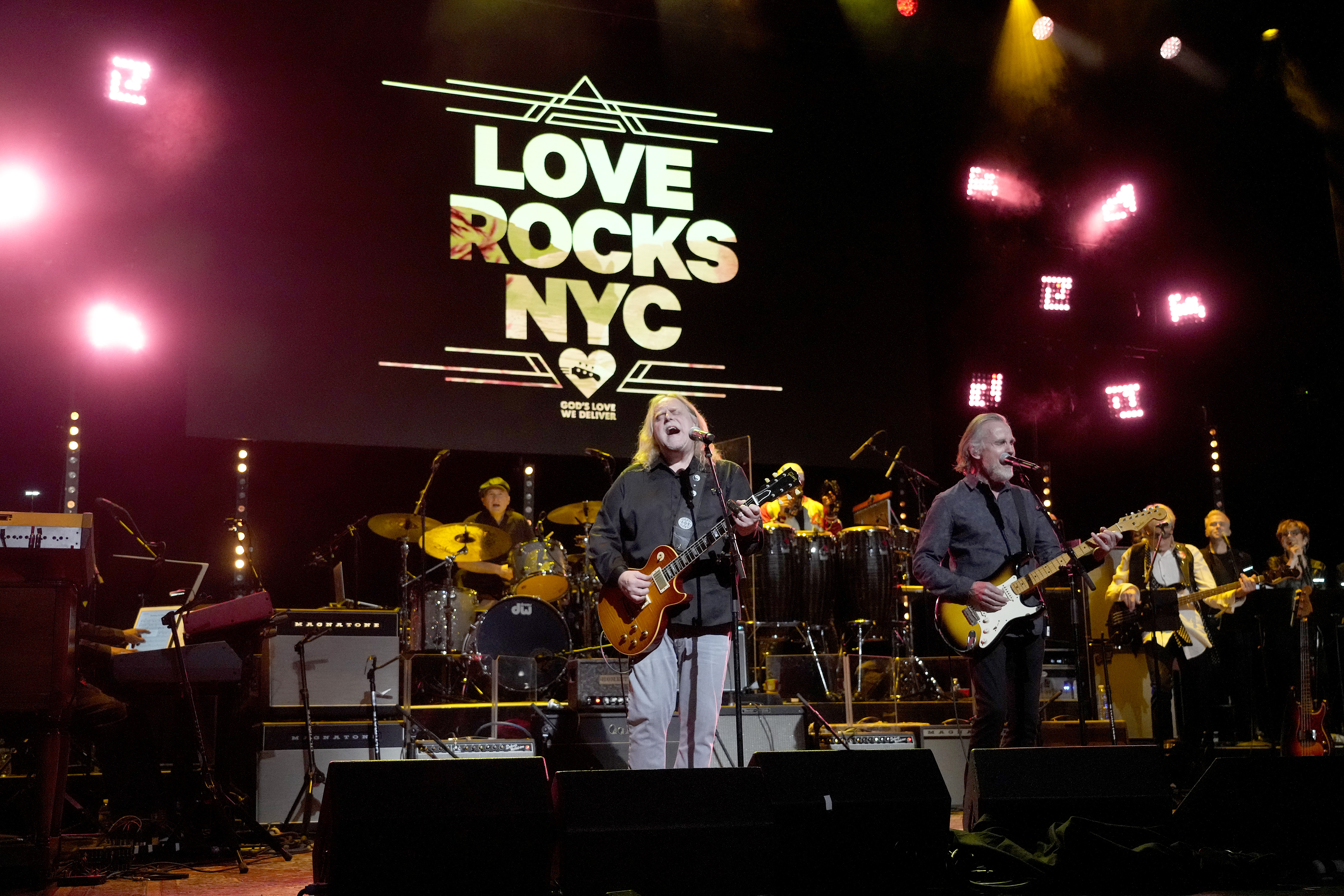 Prior to the encore, Varvatos, Williamson and Rechter set the date for next years 7th annual Love Rocks NYC for March 9, 2023, and announced that a portion of the proceeds with go to those in need in Ukraine. 
For the encore, the entire cast joined in unison for Bob Dylan's "Like a Rolling Stone" to send everybody with smiles from the theatre to the reception.
Love Rocks was once again a source of light & inspiration for those in the crowd, serving a worthy cause for those in the greater NYC community.
Love Rocks Benefit Concert – Beacon Theatre, NYC – March 10, 2022
Setlist: Inland Empire, When The Levee Breaks, Learning To Fly, Get There. Rock & Roll, In The Midnight Hour, Lonely Town, Lonely Street, Slippery People, I'll Take You There, Nightflyer, Stop Draggin' My Heart Around, She's A Self Made Man, Rock & Roll Hoochie Koo, Dixie Chicken, 999, You Got The Silver, Before They Make Me Run, Work Song, Come Together, I'm The Only One, Ooh La La, Baba O'Riley, Just Another Rider, I've Been Loving You Too Long, Running On Empty
Encore: Like A Rolling Stone 
Photos via Getty Images by Kevin Mazur and Jamie McCarthy