Songs from famous artists Prince and David Bowie are joined together to create the Prince/Bowie tribute fusion band that brings their music together, generating high energy live shows. The tribute band will perform in Saratoga Springs next month at Putnam Place.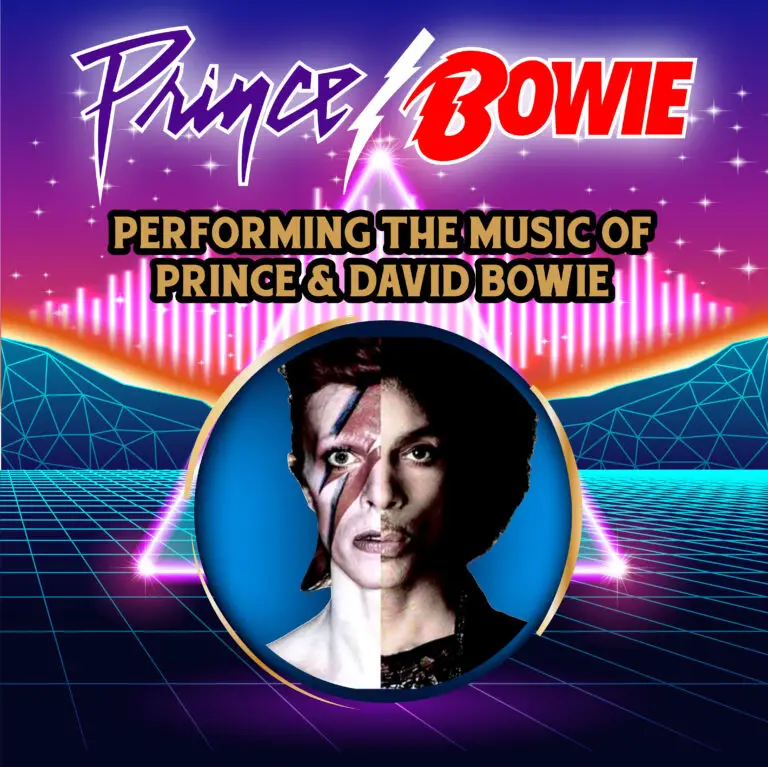 The Catskill Chill Music Festival, Wanee (Pink Talking Fu Kuaz), Adirondack Independence Music
Festival, and at a Phish After Party at Putnam Place have previously featured the Prince/Bowie concept and it has since turned into a band on the scene.
The frontman of the band is led by Eric Gould, founder/bassist of Pink Talking Fish. Eric Gould will be accompanied at every show with Cal Kehoe from Pink Talking Fish and The Horn Section with Josh Schwartz, Greg Sanderson, and Chris Brouwers formerly of Turkuaz.
Full list of tour dates and lineups:
3/13: Denver CO at So Many Roads Brewery and Museum
Bass: Eric Gould – PTF
Guitar: Cal Kehoe – PTFDrums: Zack Burwick – PTF
Keys: Richard James – PTF
Percussion: Chuck Morris – Lotus
The Horn Section
3/17: Saratoga Springs NY at Putnam Place
Bass: Eric Gould – PTF
Guitar: Cal Kehoe – PTF
Drums: Adrian Tamontano – Kung Fu/The Breakfast/Marble Eyes
Keys: Richard James – PTF
Sax: Matt Wayne – Bobby Deitch Band
The Horn Section
4/29: Norwalk CT at The Wall Street Theater
Bass: Eric Gould – PTF
Guitar: Cal Kehoe – PTF
Drums: Mikey Carubba – Death Kings (formerly of Turkuaz)
Keys: AC Carter – TAUK
Sax: Matt Wayne – Bobby Deitch Band
The Horn Section
4/30: Beverly MA – The Cabot
Bass: Eric Gould – PTF
Guitar: Cal Kehoe – PTF
Drums: Mikey Carubba – Death Kings (formerly of Turkuaz)
Keys: AC Carter – TAUK
Sax: Matt Wayne – Bobby Deitch Band
The Horn Section