After initially teasing their upcoming, self-titled seventh album with the single "Think," Dopapod rides on an intergalactic groove on "Grow," released on palindromic date of 2/20/22. With an intergalactic groove punctuated by a head-nodding bassline, "Grow" features all the staples of the Dopapod sound – slick guitar, simmering cymbals, and smooth vocals.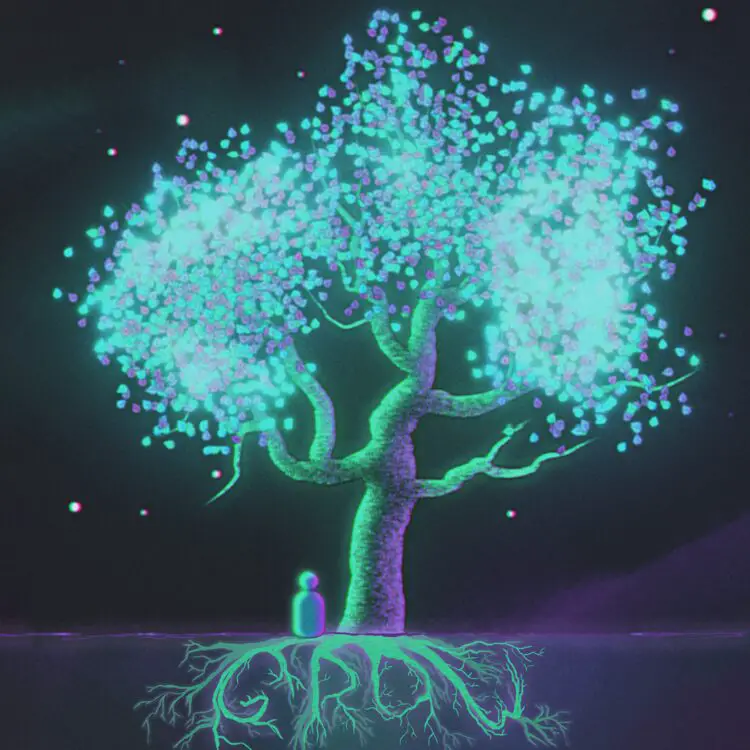 2019 found Dopapod performing select shows in Syracuse where the band assembled what would become Dopapod. But with music shut down in 2020 and into 2021, the band spent their time perfecting the music en route to a Spring 2022 release.
"Grow" captures Dopapod's signature blending of styles and sonics. A deep groove and tight rhythm section grounds the song in a frantic funk territory, until the clouds part to usher in the epic heights of Dopapod's frenzied psych/prog-rock wizardry. Soaring keys and synth lines crescendo as the song accelerates before returning to where it started, true to Dopapod's palindromic existence. The group's knack for dense, multi-layered suites across their material is a testament to their range of influences and styles, and their live show amplifies the momentum you hear on record. Each song is a journey of cosmic proportions. 
The lyric 'big things have small beginnings' is from the movie Prometheus. Microscopic particles are the start of life. This is how we evolve. The song could be about a character time traveling back to the Big Bang.

Eli Winderman, on "Grow"
Dopapod is Eli Winderman [keys, vocals], Rob Compa [guitar, vocals], Chuck Jones [bass], and Neal "Fro" Evans [drums], a quartet who present albums as experiences meant to be shared out of your speakers and on stage. Traversing time travel, palindromic labyrinths, and binary pairs in a greater cohesive mystery, Dopapod's forthcoming self-titled album ties the conceptual ends of the group's discography, while charting a path forward.
"Grow" is about tackling binaries, and not letting failure distract you from sticking to the plan, and prioritizing your own growth. Organisms multiply and build. A seed overcomes the odds in its journey to becoming a billowing behemoth. The line borrowed from Ridley Scott's Prometheus echoes throughout "Grow," and shows that the band is as honed in as ever almost fifteen years into their journey.