Sibling rockers from Upstate NY, Jocelyn and Chris have announced their eighth studio album, Favorite Ghosts, out May 27.
With careers spanning over a decade, they have never written a song without each other, which is continuing across their lengthy discography. The band has progressed from small-town garage aesthetics to stages coast to coast, all while graduating from Harvard University.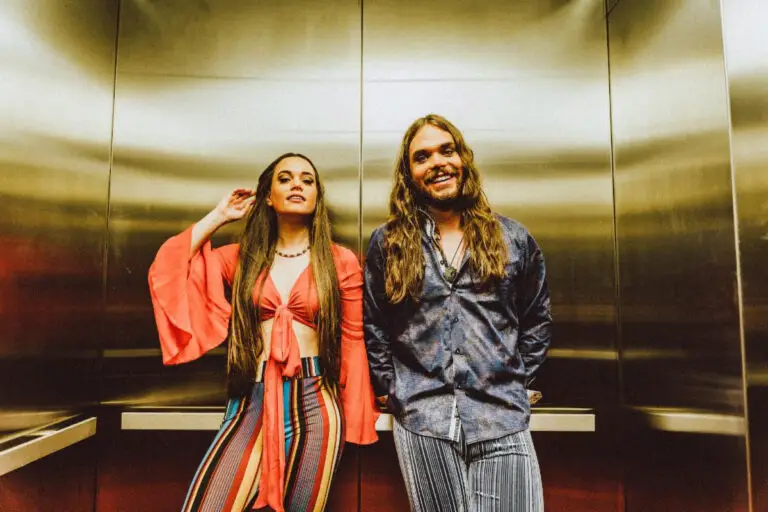 Instead of not creating music during the uneasy time of 2020, the siblings embraced the chance to create the most vulnerable and meaningful songs of their careers. Jocelyn spoke about the album, and how it means a lot to them.
We all have these memories or parts of ourselves that, on the surface, are uncomfortable or make us feel lost. But when you put all those things together, you get the things that actually make you yourself. This album is about coming to terms with the ugly parts of ourselves and learning that they, too, are us. They're our favorite ghosts. I'm always a proponent of letting the listener take their own meaning from our music. But overall, these songs are hopeful. The past few years have been a hard time to be hopeful. Writing this album gave me that hope again.
The album is produced by their long-time collaborator David Bourgeois and seven-time Grammy winner Joel Moss. Throughout the album, Jocelyn's powerhouse vocals shine through, while being accompanied by Chris's guitar riffs, creating an original work of modern rock.
Jocelyn and Chris's new album Favorite Ghosts is out May 27, and they have released a single "Sugar and Spice" which has been described as "pure American rock goodness" by the American Songwriter.