Looking out on the throngs of fans who flocked to North Pearl Street in downtown Albany for PearlPalooza, WEQX Program Director Jeff Morad remarked "This is a prime example of 'If you build it, they will come.'" With three local artists and a day of prime weather, the first PearlPalooza since 2019 took place on Saturday, September 18, bringing Albany out in force.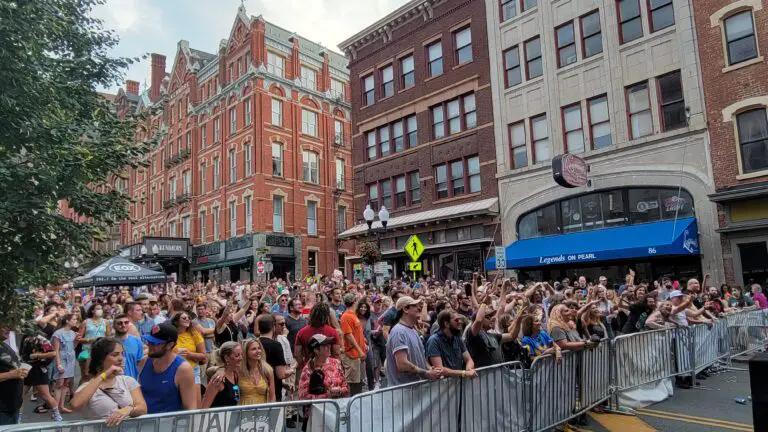 Starting with Yogapalooza at Noon, PearPalooza kicked off with music at 1pm with prog-rockers Timbre Coup, a long-awaited return to the stage for many in the crowd. Glass Pony's upbeat pandemic anthem "Something Good" rang through the streets and businesses on Pearl Street.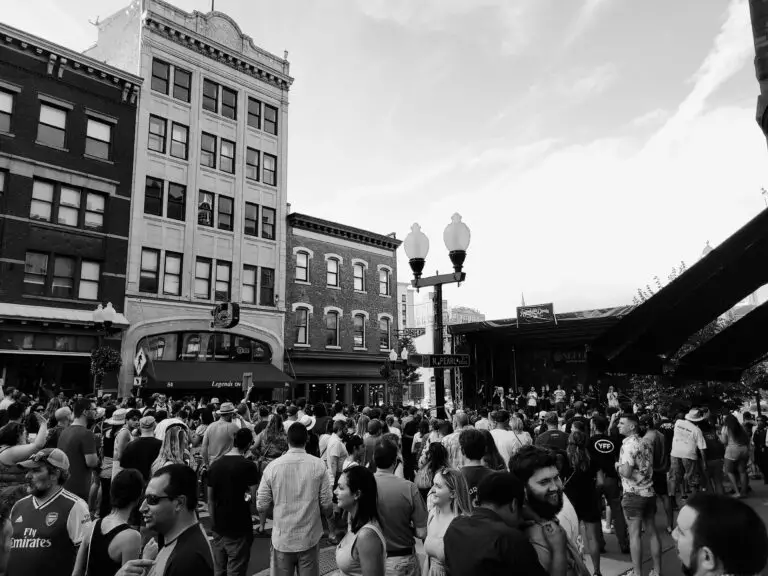 Jocelyn and Chris were the third hometown band on the lineup for PearlPalooza, giving many an opportunity to see them play live, in person, as opposed to their near-daily live streams that have been a regular way to get to know the duo since mid-2020. Thus, they brought their yellow livestream couch for a brief respite during their set, and performed the unreleased "Runaways." While Jocelyn opted for a costume change, Chris showed off his guitar chops, leading into "Witness." The duo emotionally thanked the crowd for the opportunity to play live music once again, closing the set with radio hit "Sugar and Spice."
For Slothrust, PearlPalooza marked their 'first show in forever,' as frontwoman Leah Wellbaum remarked. After the live debut of "The Next Curse," they performed a heavy cover of Britney Spears "Hit me Baby One More Time." The Violent Femmes influence was felt on the Boston group, who commanded the stage, leaving an indelible mark in the annals of PearlPalooza, encoring with "Birthday Cake" and greeting fans side stage after their set.